Smartphones of all kinds have undergone a long process of evolution in the previous years. Things have improved a lot with the usability of the smartphone. Today we are seeing a scenario where most of our day to day things coming down to a smartphone. The multitasking capability of smartphones has made them the only one Gadget a man needs today. The one hurdle which smartphone manufacturers have in this improvements is nothing but the power backup for smartphones. Although most manufacturers were able to put in a large battery under the hood, the battery backup issue still persists. If you are facing an issue of battery draining fast on the Essential PH1, you can tackle this to an extent by doing some fixes. Read the steps you can follow to fix fast battery draining issue on Essential Phone PH1 given below.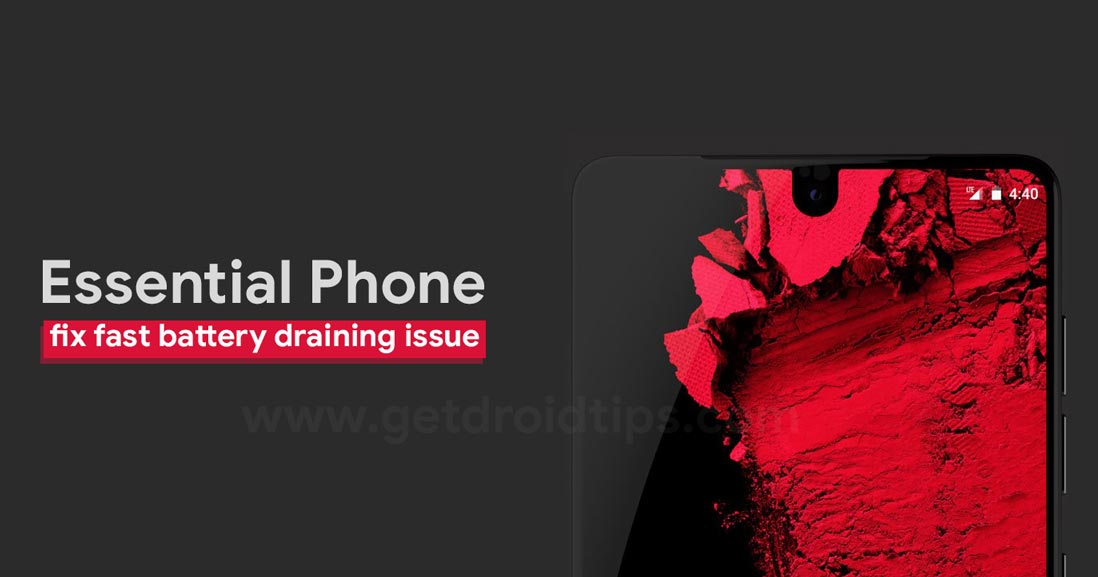 Ways to fix fast battery draining issue on Essential Phone PH1
There can be a lot of reasons for your battery getting drained fast. So the solution for this also needs you to solve all those factors which are contributing to the issue. Below given is the list of steps you can do to minimize the pace of battery draining.
Disable Wi-Fi
Wi-Fi is one of the most used ways to connect to the internet. But when the Wi-Fi option on your device is turned on always, this can greatly affect the standby time of your device. Even though the device is not connected to a Wi-Fi network, it is always recommended to turn off the Wi-Fi option to ensure better standby time.
Close or disable background app sync
Many people complaints about their device battery draining even though they haven't used it for hours. The main thing which contributes to this is the apps running on the background. The solution to this is nothing but closing these apps or disabling background sync for them. The most basic way to do is by accesing quick settings and selecting sync option. You can access quick settings by swiping from top of the screen. Alternatively you can disable sync for individual apps by going in to Settings > Accounts.
Disable Bluetooth, and GPS
Similar to Wi-Fi Bluetooth and GPS when enabled can drain your battery fast. Although you are not using any apps related to this, when switched on these functionalities will work in the background. So it is always good to switch these off if you are not using them.
Avoid tethering
The tethering hotspots have been there on smartphones for a long time now. When kept switched on this feature can drain your battery real fast. So if you have an issue with the battery life of your Essential PH1, it is recommended that you limit tethering.
Enable power-saving mode
The Essential PH1 has a build in functionality which will help you decrease the battery consumption. Know as the power-saving mode when enabled will disable a lot of functionalities on the device which might affect the battery life.
I hope this guide was useful in understanding how to fix fast battery draining issue on Essential Phone PH1. If any queries or feedback, please leave a comment below.