There is an annoying error in Windows that forcefully hides the files and folders in a USB drive. Even though there are files inside the USB drive, you see a message on the screen that reads, "The folder is empty". Many users have been a victim of this and have lost some of their files.
Now, if you are also worried about losing the data on your USB, that is, if you are also experiencing this same issue, then this article might help you. We have listed a few solutions that fixed the problem for many users. So you can give them a try too and see if anyone of them solves your issue.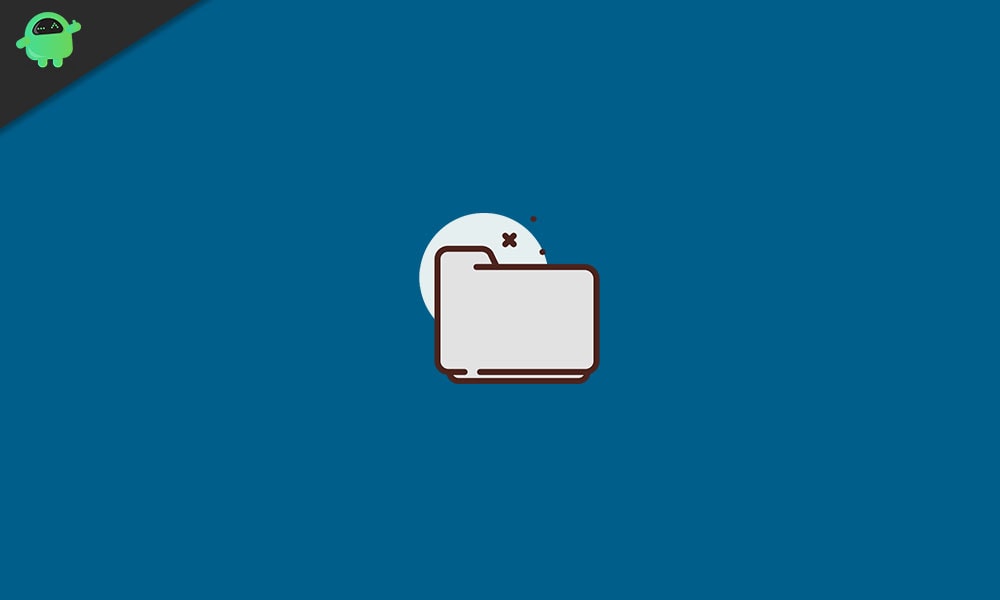 How to fix This Folder is Empty Error on Windows 10?
This error mostly shows up if any malware or virus attacks the USB device. It might even be the USB's hardware issue, or maybe the drivers are not configured. So to fix, you will have to try a couple of fixes as you don't know what might be the issue for you.
Try switching to a different USB port:
The first thing that you need to try is switching to a different USB port. If there is an issue in your USB port, then it might show this error. So try changing to a different port and check if that fixes your problem.
If you are still on the folder is an empty error, then try the next potential solution.
Use a recovery tool:
Using a data recovery tool can be the perfect solution for you in this scenario. There are a bunch of different data recovery tools. Pick any one of them and scan your drive for recoverable files. After that, use the program to recover your files. The data recovery program that we would recommend is the Stellar Data recovery professional.
If the data recovery tool also does not bear you any results, and you still see the folder is an empty error, then try the next potential fix.
Scan with Antivirus program:
More often, this error is due to a malware or virus infection in the drive. So to fix this and to make the files and folders visible again, you can try removing the malware using an antivirus program. There are different antivirus programs, from free to paid. Research and find out which best suits your need and then use it to perform the virus scan.
Then remove the virus and check if that fixes your issue. If there was no virus detected, or if this does not solve your problem, then try the next possible solution.
Use the 'attrib' command:
There is a command that you can try to grab or forcefully hide the files that are now in a hidden state in your USB drive.
Connect the USB drive to your PC.
Then enter cmd in the windows search box, and in the results, you will see "command prompt". Choose the option "Run as administrator" and grant User access control if you see a UAC pop-up window.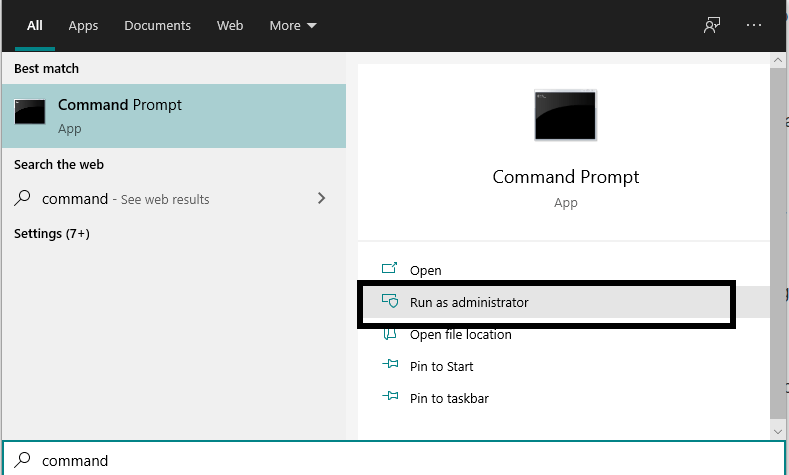 Then in the command prompt winder, enter the command: "attrib –h –r –s /s /d E:\*.*" and press Enter. Here, E is the problematic USB drive name. So if you a different letter assigned to your USB drive, then enter that letter here.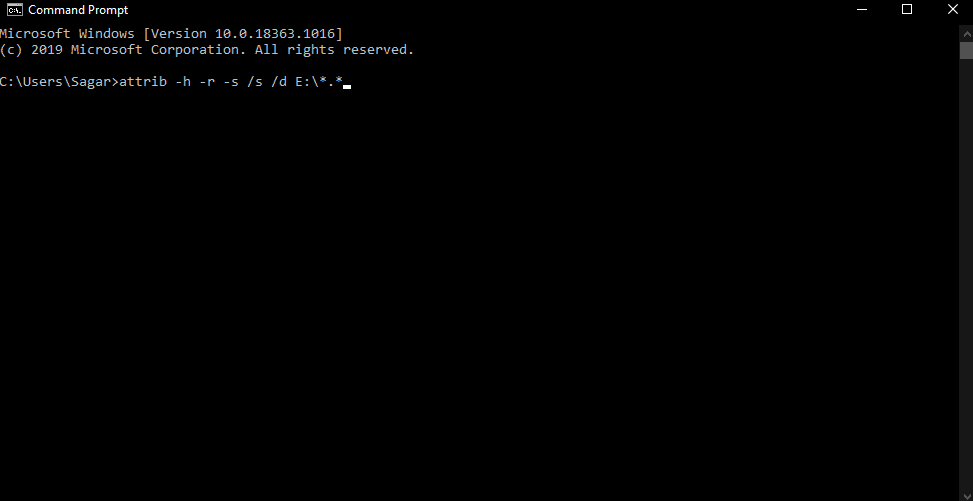 Now open the File Explorer again and try accessing your files and folders in that drive.
If even that fails to show up the files and folders in your USB drive and you still see the folder is an empty error, then try the next solution below.
Reinstall USB drivers:
Sometimes the issue might be with the USB drivers installed on your computer too. So visit your laptop manufacturers website, and from there, download the USB drivers for your particular model. Make sure that you get the latest version.
Then open the USB drive again and see if you see the same the folder is the empty message again. If you do, then try the final fix mentioned below.
Use the Hardware and Devices troubleshooter:
As a final option, you can use the troubleshooter utility from Windows. Initially, it was not that good, but now, after so many updates to Windows 10, it is finally able to fix several windows issues.
Plug the USB device into the USB port of your computer.
Then enter troubleshoot in the windows search box, and the results you show "Troubleshoot".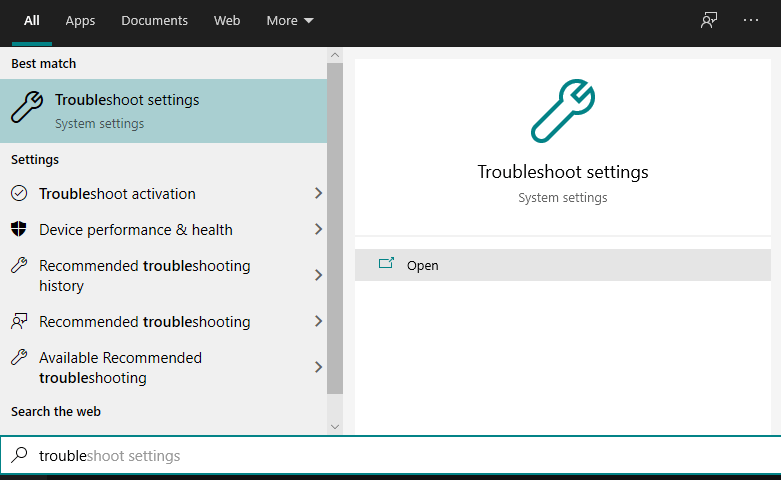 Select Troubleshoot and then select Hardware and Devices.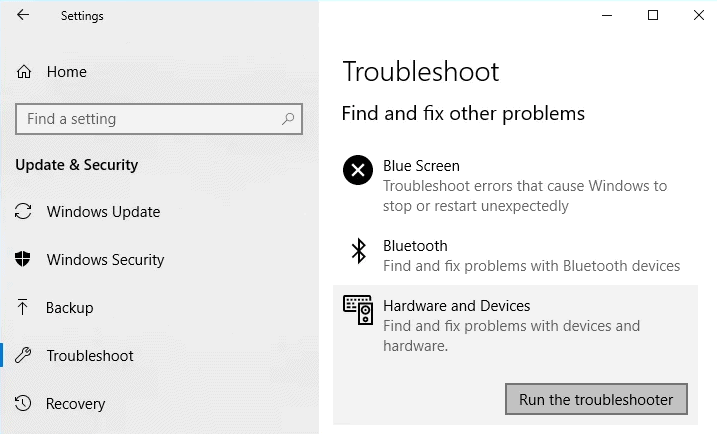 Finally, run the troubleshooter button and then follow the on-screen instruction to complete the procedure to fix your USB storage device.
Now you know all the different solutions or fixes that you can try when you encounter the folder is an empty error in Windows 10. If you have any questions or queries about this guide, then comment down below, and we will get back to you. Be sure to let us know which solution solved the issue on your system. Also, be sure to check out our other articles on iPhone tips and tricks, Android tips and tricks, PC tips and tricks, and much more for more useful information.