After adding plenty of Marvel characters in the Fortnite game, the developer Epic Games has finally introduced Thanos as well. Thanos Cup is all about an opportunity to earn the Thanos outfit and Infinity Gauntlet Back Bling. However, it seems that several players are experiencing the Fortnite Thanos Cup Failed to Query for Tournament Rules Error while trying to access it.
If you're one of the victims, make sure to follow this troubleshooting guide to resolve this issue quickly. Before Thanos arrives in the Item Shop, Fortnite players now have the opportunity to get early access to the Fortnite Thanos Outfit and Infinity Gauntlet Back Bling by participating in the Thanos Cup in June 21, 2021. So, what is an issue, and how to fix it?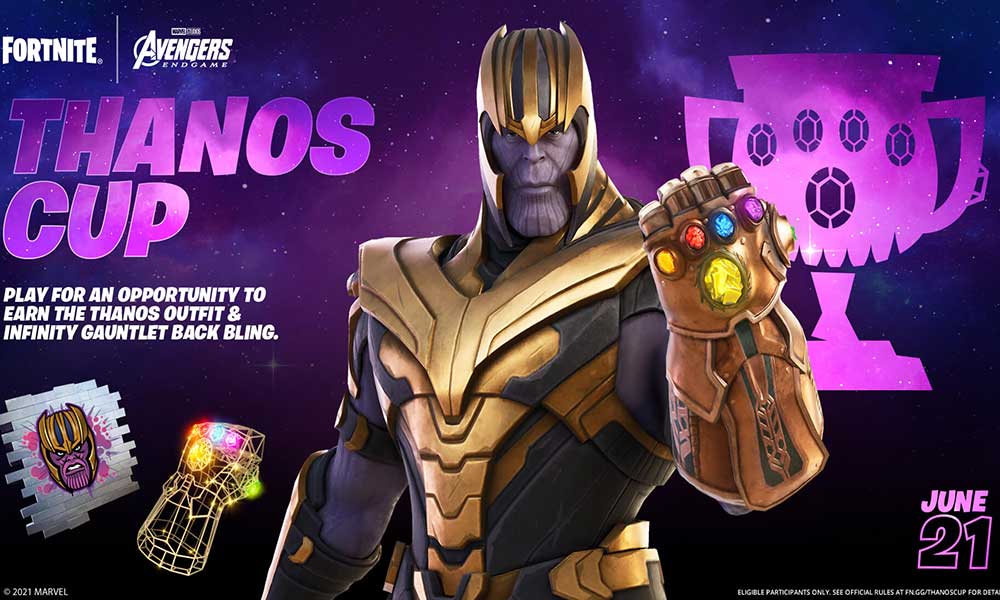 Fix: Fortnite Thanos Cup Failed to Query for Tournament Rules Error
Some of the unfortunate players may also see "There was a problem" or "We hit a roadblock" error messages while getting into Fortnite or even the Thanos Cup.
All of these errors are eventually preventing Fortnite players to access the Thanos Cup by any means which is unexpected.
The particular "Failed to query for Tournament Rules" error is mostly affecting Fortnite Thanos Cup players while trying to access the tournament rules. Now, talking about the possible fixes, it's recommended our readers simply restart the game and try to reconnect to the server after around 15 minutes or so.
Nice thanos cup pic.twitter.com/BulyFGl4JO

— Creeper (@Creeperbrine102) June 21, 2021
It's nothing but a server-related issue that most of the Fortnite players may experience while trying to get into the Thanos Cup tournament rules as of now. Due to the overwhelming number of active players at the same time, this kind of error may happen which is quite common these days. So, have some patience, and try again later once you restart the Fortnite game.
Meanwhile, the affected players can also check the real-time details or other reports by visiting the official Fortnite Status Twitter handle according to their region. It because some of the region servers are hit by the overloaded number of active players during rush hours and eventually players become unable to join the Thanos Cup while launching it.
Alternatively, you can also try checking your internet connection by playing other online games or streaming content whether it's working well or not. If it's working properly, try checking the Epic Games Public Status page to know if there is an outage of the service or not.
If there is an issue with your internet, contact your ISP (Internet Service Provider) for further assistance on it.
That's it, guys. We assume this guide was helpful to you. If you've any queries, you can comment below.