Are you unable to pair Google Pixel 6a with another Bluetooth device? Does your Pixel 6a have Bluetooth-related issues that you cannot fix yourself? Since the launch of Google Pixel 6a, the majority of users are facing connectivity issues in terms of Wifi, network, and even Bluetooth connectivity. Without Bluetooth, you will not be able to pair any external Bluetooth speakers or any supported accessories.
Usually, the issue of Bluetooth remains temporary, as you can always restart your smartphone and the issue will go away. But in some cases, the issue can remain persistent and may not allow you to connect to any Bluetooth peripherals.
Google Pixel 6a Device Overview:
The Google Pixel 6a features a 6.1 inches OLED panel with a 60 Hz refresh rate. It is an FHD+ panel with a resolution of 1080 x 2400 pixels and an aspect ratio of 20:9. Under the hood, we get the Google Tensor processor built on a 5nm manufacturing process. It is an octa-core processor with two Cortex-X1 cores clocked at 2.8 GHz, two Cortex-A76 cores clocked at 2.25GHz, and four Cortex-A55 cores clocked at 1.80 GHz. For handling graphics-intensive tasks, we have the Mali-G78 MP20. The smartphone comes with stock Android 12 out of the box.
In optics, we get a dual camera setup at the rear and a single selfie camera at the front. The dual camera setup consists of a 12.2 MP primary sensor paired with an f/1.7 lens and a 12 MP ultrawide sensor paired with an f/2.2 lens. The selfie camera at the front is an 8 MP primary sensor paired with an f/2.0 lens. The front and back camera systems are limited to 1080p video recording.
The smartphone comes in a single storage variant with 6GB of RAM and 128GB of internal storage. We also do not get a hybrid microSD slot for storage expansion. In terms of communications, we get Wi-Fi 802.11 a/b/g/n/ac/6e, Bluetooth 5.2, GPS, NFC, and USB Type-C 3.1. And for sensors, we get an under-display optical fingerprint sensor, accelerometer, gyro, proximity, compass, and barometer. Powering it all is a 4410 mAh battery that can be topped up quickly using an 18W power adapter. The smartphone has three color options: Chalk, Charcoal, and Sage.
Fix: Google Pixel 6a Bluetooth Not Working or Not Pairing
Before following the below guide, make sure you have gone through basic troubleshooting. As sometimes, a simple device restart may help you to fix the issue. Also, check if the Bluetooth peripheral you wish to connect is discoverable and has enough battery charge.
Method 1: Restart your Pixel 6a
This is one of the first things you should try before going to the conclusion because restarting your mobile fixes many problems and not only the issues you are facing right now on your phone.
When you restart your phone, the RAM is cleared, some settings are changed back to default, and many things happen. So, restart your mobile and check if the Bluetooth issue is resolved.
Method 2: Unpair and Re-pair the Device
If the issue is with connecting to an already-paired device, then you have to unpair the device and re-pair. Once you unpair, restart your mobile and start the pairing process.
Sometimes, you won't be able to pair the device, don't worry; just wait a few minutes, then try to pair your device. To unpair and re-pair a Bluetooth device, follow the below steps:
Bring down the notification pane.
Now, tap&hold the Bluetooth icon.
In the Bluetooth app, you will see all the paired devices.
Click on the device you want to connect. If nothing happens, click on the arrow next to it.
Now, click on unpair and then restart your device.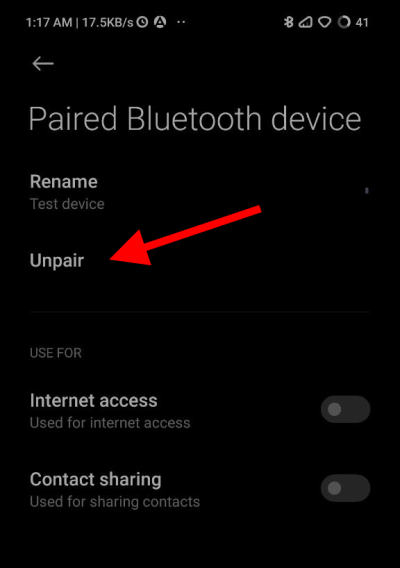 To pair your device, turn on Bluetooth and then click on pair on your phone.
After pairing, check if Bluetooth is working correctly.
Method 3: Clear Cache of Bluetooth
To resolve all the connection-related errors in Bluetooth on Google Pixel 6a, try clearing the cache of Bluetooth. You can clear the cache of Bluetooth by following the steps below:
Open Settings on your Pixel 6a.
Scroll down to All Apps and then search for Bluetooth.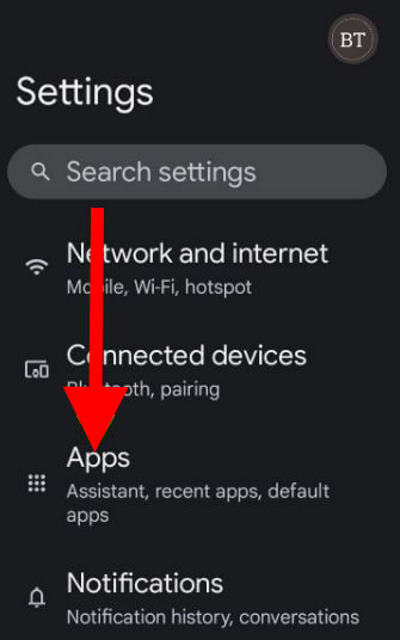 Tap on Bluetooth and then clear the cache of Bluetooth.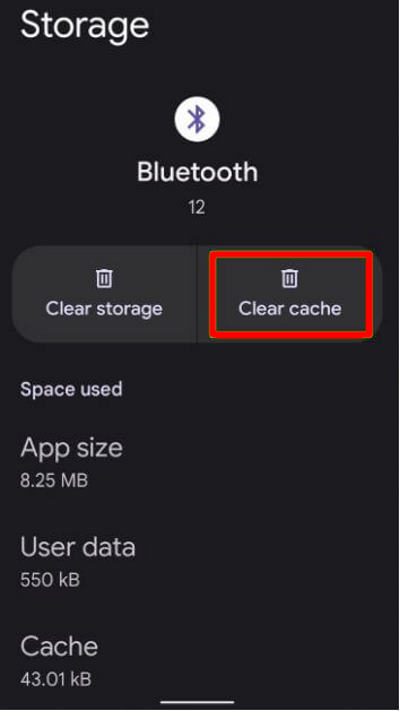 After following the above methods, check if the Bluetooth issue is resolved on your Pixel 6a.
Method 4: Reset your Pixel 6a Network settings
If the issue on your Pixel 6a is because of Network settings, then we can easily resolve it by resetting it. Follow the steps below to reset the Network settings:
Go to Settings on your Pixel 6a.
Navigate to Network Settings.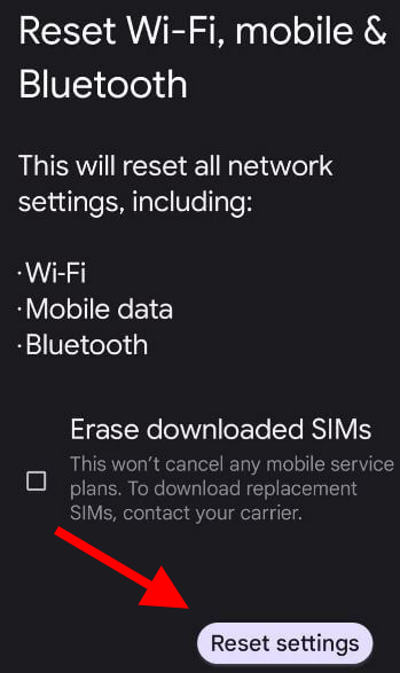 Reset the Network settings and then restart your mobile phone.
This should resolve the Bluetooth connection issues. In most cases, resetting the Network settings will fix the Bluetooth connection issues.
Method 5: Check if the Bluetooth device isn't faulty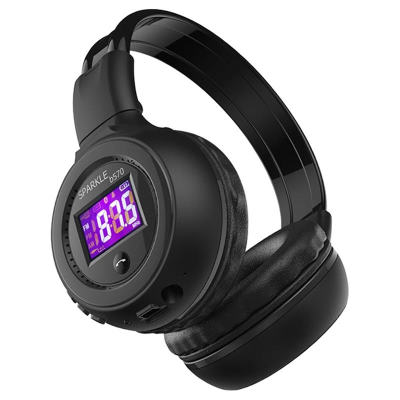 Grab another mobile and try to connect the Bluetooth device to that mobile. If it is not connecting, it means there is some issue with the Bluetooth device(headphones, earbuds, etc.).
Method 6: Disable Bluetooth A2DP hardware offload
Enable developer options, then search settings for "Disable Bluetooth A2DP hardware offload". This option will be turned off by default; you must enable it. It will then prompt you to reboot.
After rebooting, you are good to go. This will fix all the Bluetooth issues with the car and headset. If you don't know how to turn on the developer option, follow the steps below:
Go to settings & navigate to the About Phone section.
Tap on the Build Number a few times until you see a message that says, "You are now a Developer."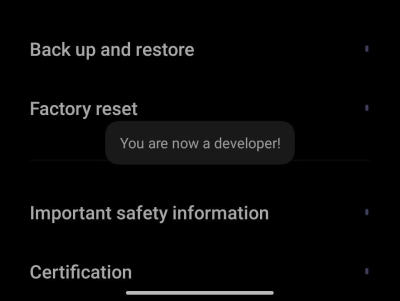 Now, follow the steps in the paragraph above to fix the Bluetooth issue on your Pixel 6a.
Method 7: Disable and enable Bluetooth Application on your Pixel 6a
This is the same as putting your mobile on airplane mode and then turning it off. Try to do this and check if the pairing problem on your Pixel 6a is fixed. Do this multiple times before you proceed to the next method.
Method 8: Update your Mobile to the Latest version
Now that you have tried most of the ways to fix the Bluetooth issues, the only way that is left is to update your mobile firmware and expect a fix from the developers. There might be a problem with the mobile firmware itself, and the developers might solve that in the latest firmware. So, update your mobile firmware to the newest version available.
Conclusion
Bluetooth issues on a newly released phone are very common. Nevertheless, always keep an eye on the official forums and subreddits of Pixel 6a to be notified about the latest news about your mobile. If you have any queries about the article, please comment down. Also, let us know if you have any other solution for the Bluetooth issues on Pixel 6a, and that's a wrap.