Google has evolved so much from being just a search engine when it was founded by Larry Page. Now Google competes in multiple markets and built a huge reputation as a promising tech giant. Google is now one of the temples of advanced technology. They create latest advancements in the tech market. Several new projects in areas such as artificial intelligence make the company truly one of a kind.
You might not be able to live in this modern era without even the slightest touch of Google services. You will have to access Google directly or indirectly at least once unless you are not isolated from the rest of the world.
For any smartphone which runs on Android, the play store is like a supermarket where you can avail a lot of products from different developers. Google acts as a market where developers can sell their products. All the apps that get sold and updated in play store. Xiaomi made a huge impact on the release of its budget range smartphones. Xiaomi's recent release of Mi A1 device made them run a far ahead than it's competitors. Even if Xiaomi is so successful in making huge profits out of its latest devices, the reports suggest that Xiaomi users experience various glitches and one of them is Google Play Store error. If you are one among the Xiaomi users, then we got you covered in this topic.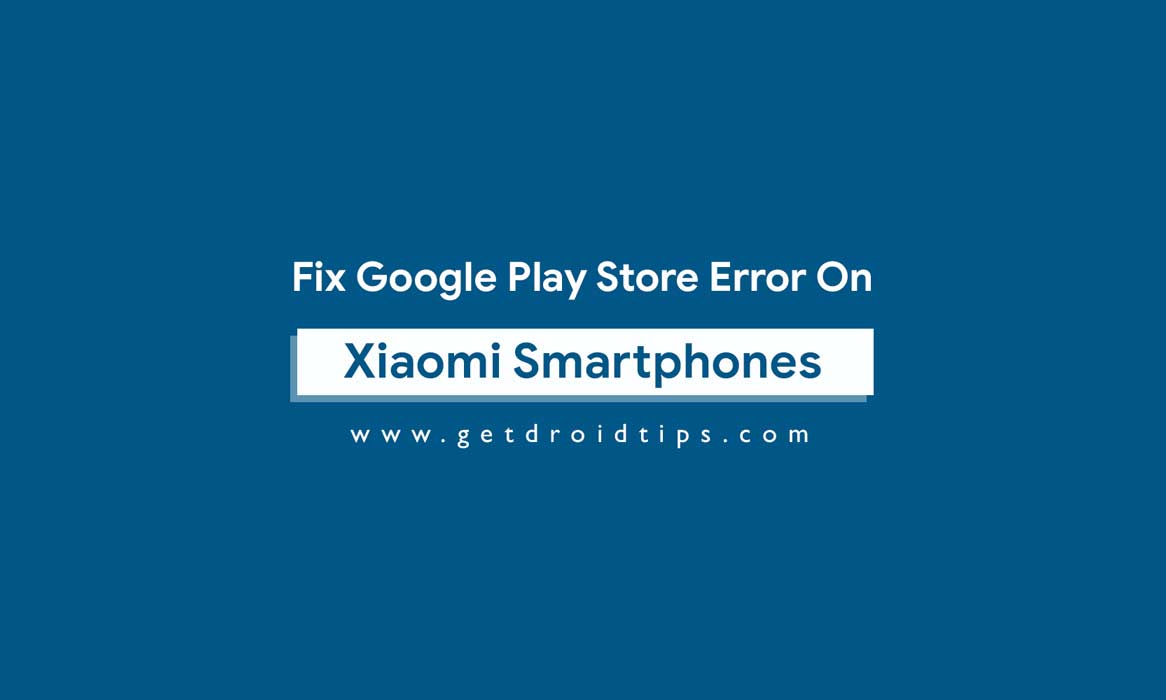 Fixes for Google Play Store error on Xiaomi devices.
Here are some of the fix you should try on your Xiaomi smartphone to resolve the pop-up error from Google Play Store.
Method 1: Clear app cache and data.
The caches are the temporary files created by the apps while its operation to ease its performance. But as the data gets build up, an, in turn, it affects the device performance. So wipe off these dates. To do this go to Settings > Application Manager > Google Play Store > Clear cache.
Method 2: Update Play Store.
Usually, the issue arises when your Play Store version is outdated. The crashes can be because of the bugs present in the app. So the updates are meant to have latest bug fixes. So by updating the app, you might fix the issue with Google Play Store. To do this go to Settings > About Phone > Play Store version. This will lead to the automatic update of the Google Play Store to the latest version.
Method 3: Uninstall new Play Store updates.
The issue may be with the newest update by the Play Store. So restore the Play Store app to the factory version. To do this go to Settings > Application Manager > Uninstall updates. Do this and check whether the issue is resolved.
Method 4: Hard reset the Xiaomi device.
Consider this method as the last resort because doing this process can delete all the saved data. So backup all the files before resetting. To do this go to Settings > Backup and reset > Factory reset.
Even after performing all the above steps and issue is not resolved then you should take your phone to the nearest Xiaomi service centre for the repair.
We hope you found this article to be useful in fixing Google Play Store error on Xiaomi smartphone. For queries drop your comments or contact us directly.