Today the role of Reminders in our life is significant. To keep the timeline in day-to-day tasks, the help of Reminders is ineffable. While considering this reality, Apple renovated this app in iOS 13.4. Apple set up a Reminder app to complete your task within an exact time. Yes, Apple released the latest iOS 13.4 and iPadOS 13.4 stable version.
If the reminder app does not work in your iOS 13, it will be challenging to manage the task within the correct time. Due to various reasons, your Reminder app will not work correctly. In this article, we will make understand you how to fix if Reminder app not working in your iPhone or iPad running in iOS 13
8 Ways to Fix iPhone Reminders Not Working
Let us see how to fix iPhone Reminder not working in iOS 13: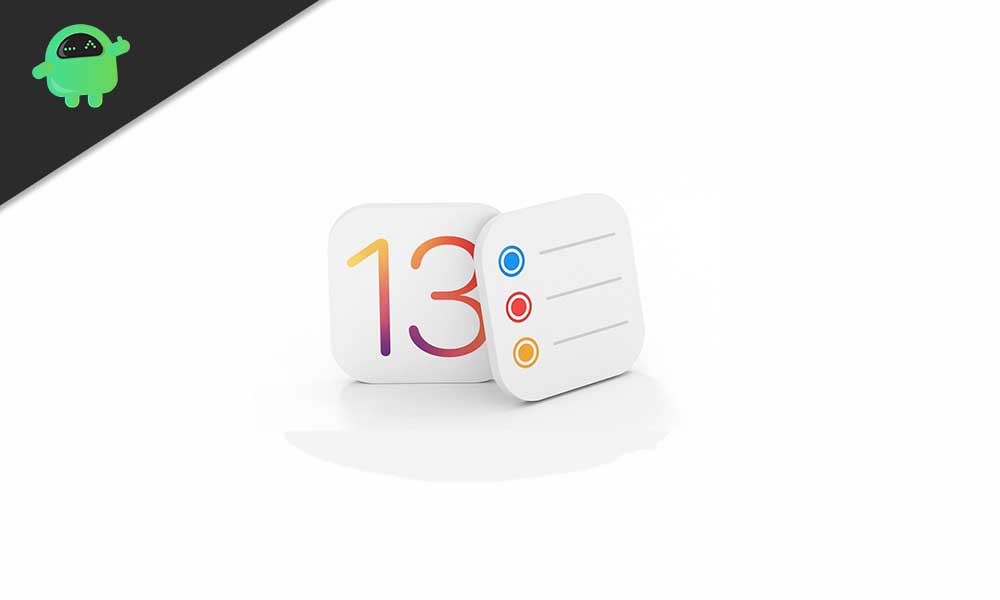 1 Check your iPhone Reminder app notification Setting;
In a busy schedule, sometimes mistakes can happen. It is possible; unknowingly you may turn off your iPhone Reminder app notification settings. In such cases, obviously, your Reminder does not work. So please make sure that if your notification setting is On or Off.
Follow this step to turn On the notification setting, if it is Off;
Open setting app and tap notifications
In the notification, go to Reminders and check the Allow notification is On
And also go to Sounds and check if any tone is assigned for a Reminder app
2 Restart your iPhone
If you are sure about the Reminder app notification is turned On, and the issue is not solved. Then you restart your iPhone. In many cases restart fixes temporary errors. So you have to restart your device to fix this problem
You can restart your iPhone, using the button to turn Off and turn On.
Otherwise, go to settings app>General>Shut Down
Then Switch On your device and check the issue is solved or not
3 Turn On Reminder app from iCloud
For all your iOS devices, the Reminder app is synchronized by iCloud. Sometimes there may be an error, and it does not function properly. To solve this problem, you can turn it Off and turn it On from iCloud.
To solve this issue follow this step;
Open Settings app
Tap your Name Card and tap on iCloud
Turn Off Reminders
Then Delete from my iPhone
After few seconds turn On Reminder and allow iCloud sync all again
4 Turn off the Reminders app from the Widget:
If the above steps failed in solving the Reminder app issue, you could remove the Reminders Widget from the Widget screen. This process may resolve the issue.
Follow this process to remove Reminders from Widget;
Scroll right from the Home screen
If you reach the rightmost screen and scroll down, you can see the 'Edit button
Tap the Edit button then you can see the 'Reminder' app widget
Tap the Red minus button, then tap remove
Finally, tap Done
Then restart your iPhone, your issue will be solved.
5 Update your iOS
In some cases, updates will fix several bugs. While doing the update, you can get rid of this Reminder app issue.
To update your iPhone follow this step;
Settings app>General>Software Update
In case you have a pending update you have to tap on Download and Install
6 Backup iPhone data
This process is the best possible way to solve the iPhone Reminder app, not working. While doing so, your device's previous data will not delete and recover data by choosing this option. This process helps to extract 20 different types of data and a Reminder is one of them. It supports all the latest model iPhones.
To do the Backup process follows this;
Go to iMyFone iTransor>Acquire Backup from Device and iCloud>Backup Device
7 Delete and reinstall the Reminder app
Your reminder problem is not solved in all the above processes then you delete the Reminder application and Reinstall it. This may help to solve this issue in your iOS 13.
Follow this step to delete and reinstall;
Touch and hold the Reminder app icon
Then tap on Delete App and select Delete
Then Restart your device and open App Store
Tap on search and type Reminders in the search box
Then Download and Install the app
8 Reset your iOS device settings
To use the Reminder app properly, you can reset your iPhone or iPad. This resetting will work.
To reset your device follow these steps;
Open Settings app>general>Reset
Then Reset All Settings>enter your iPhone Passcode>Reset All Settings
Please note: This reset will erase your privacy settings, VPN configurations, Wi-Fi passwords, and more. So make sure you have saved all your needed data.
It will be very annoying when you can't attend a particular meeting, or you are unable to complete a task on time. This Reminder app has advanced technology to remember all the tasks and essential conferences and makes life so easier.
So as soon as possible, try to solve your iOS Reminder app issue using the above-given processes. If you have any queries or feedback, please write down the comment in the below comment box.