Proximity sensors have been part of the smartphone ranges for many years now. Now there are a lot of sensors which helps you increase the usability of your smartphone. But the proximity sensor is something really basic, yet something really needed on any smartphone. For a common user proximity sensor might be a new word to hear even though they are using a high-end device like iPhone X. The proximity sensor is a small light-based sensor located near to the earpiece of your device, which will power off the display when you are on a call. So if you are facing issues with the display staying on during a call, it is probably the proximity sensor not working properly. Read below, the steps you can take to fix iPhone X proximity sensor related issues.
The proximity sensor on your device does an amazing job of not letting the call accidentally hangup due to the touchscreen staying on. They will identify your ear on the earpiece and turn the display off saving you from accidentally touching the end call button. When this is not working you might accidentally hangup calls which can be a really annoying problem. If you face this on your iPhone X, you can follow the steps below to fix this.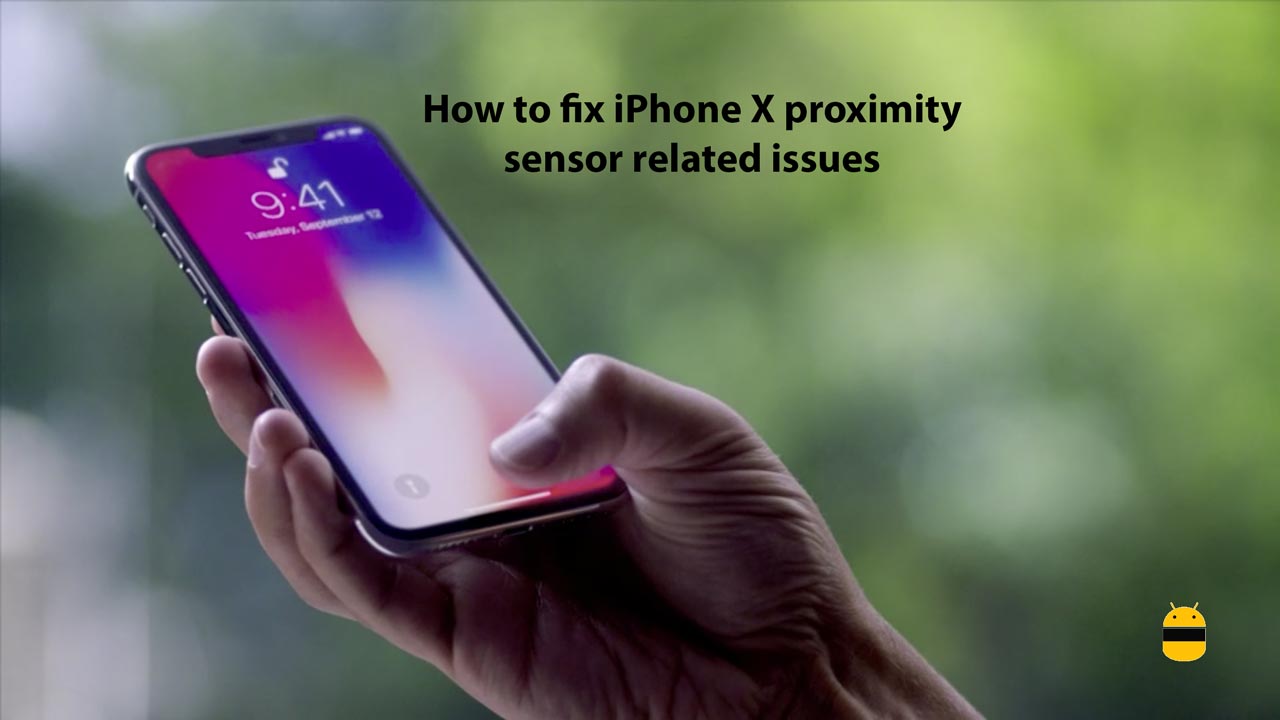 The proximity sensor issue can be something simple as a software glitch, to a serious hardware damage. Read below the steps you can take to fix this on your iPhone X.
Clean your device
If your proximity sensor is showing abnormalities, there is a great chance that dust and dirt are interfering with it. So try cleaning your device with a soft cloth and check the performance again.
Reboot your device
A temporary software glitch can be easily solved by rebooting the device. The steps to reboot your iPhone X are:
Press and hold power button
Slide the screen to power off
Wait for 30seconds till the device power goes off
Press and the power button to power it on back
Reset your device
If a simple reboot didn't help a full reset to your device is the solution. Resetting your device can solve all kind of firmware issues that occur on your device. The steps t perform a reset on your device are:
Open settings
Tap on general
Scroll down and tap on reset
Tap on reset all settings and confirm reset
Get technical assistance
If none of the above solved your issues, the issue might probably a cause of hardware damage. In this case, you are recommended to get technical assistance.
I hope this guide was useful in understanding how to fix iPhone X proximity sensor related issues. If any queries or feedback, please leave a comment below.