Jabra is one of the well-known brands for delivering a wide range of wireless headphones, earphones, and speakers. Jabra products not only seem trendy but also portable enough to use as a daily driver for those who want performance & design in one. Talking about the Jabra Speak 710, it's a professional portable conference call speakerphone on the market. However, some users are reporting about the Jabra Speak 710 Not Charging Problem recently.
Now, if you're one of the victims to encounter such an issue then you can follow this troubleshooting guide completely to fix it. Jabra Speak 710 is one of the speakerphones that has a superior sound quality with a sleek design to grab anyone's attention. The device can be used by up to 6 people once at a time for a conference call which is actually more than enough for most users. It has one lithium-ion battery that can last up to 15 hours using 10W power.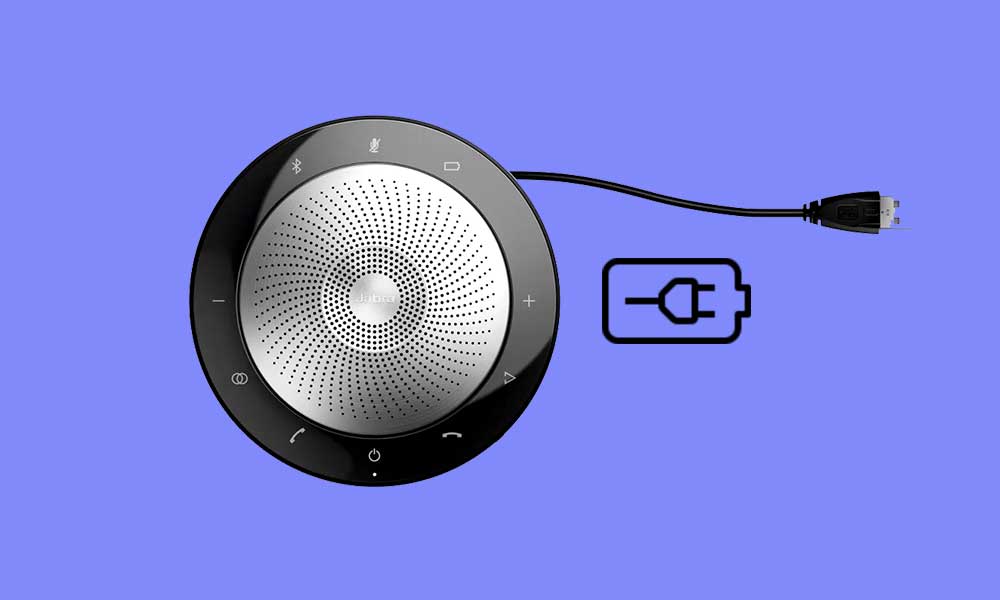 Fix: Jabra Speak 710 Not Charging Problem
But the battery charging issue becomes one of the widespread problems among users that need to be resolved manually. However, there are a couple of possible reasons can be found that may trouble you in some scenarios. Luckily, we've provided some workarounds for you that should gonna help a lot. So, without wasting any more time, let's jump into it.
1. Properly Connect to the Charging Source
Make sure to plug the Jabra Speak 710 speakerphone into a USB power source via the USB cable into a computer or a wall adapter.
2. Leave Charging for a Few Hours
The Jabra Speak 710 device battery may take around 3 hours more or less to fully charge itself. Once it's fully charged, it can give up to 15 hours of battery life. So, you should leave the device in charging mode for at least an hour before try checking it.
3. Battery not connected properly
The battery might have become disconnected from the device from the inside. In that scenario, you'll need to open the device and remove the motherboard to check if the battery is properly connected or not.
Ensure that the power button might not be connected to the motherboard anymore. In that case, you'll have to open the device and reconnect it to the motherboard again.
5. Damaged Charging Cable
The damaged charging cable may also be one of the major reasons behind such an issue. You may need to get a new charging cable but that's not possible because the charging cable is attached and can't be replaced. So, try checking for the same.
6. Charger Head or Port is Damaged
The USB head or port of the charger may be bent slightly or physically damaged which can cause the issue. It's better to get it repaired or replace the motherboard.
7. Battery is Dead
Sometimes issues with the dead battery or out-of-health battery may cause no charging issues. Try charging the device for a longer period of time. If it doesn't work, you should replace the battery.
That's it, guys. We assume this guide was helpful to you. For further queries, you can comment below.