Whenever there is a need for combined creative tools, the only name that immediately comes to mind is "Adobe". Our company has served the globe for 15 years as an American multinational software company. At the time of its establishment, there were no tech giants that could compete with them except Google and Microsoft. Even so, people today prefer Adobe products over Giant Techies. However, they initially competed against Google and Microsoft.
Some Adobe products, like Photoshop and PostScript, accelerated the emergence of visual design and captured the market share with approximately 25% in graphic design software. Similarly, they expanded themselves and introduced "Lightroom" for creative photographers. Similar to Photoshop, Lightroom dominates the market with its unique attributes. As of now, it is functioning well but recently, people have been experiencing export problems. So, let's try to fix it.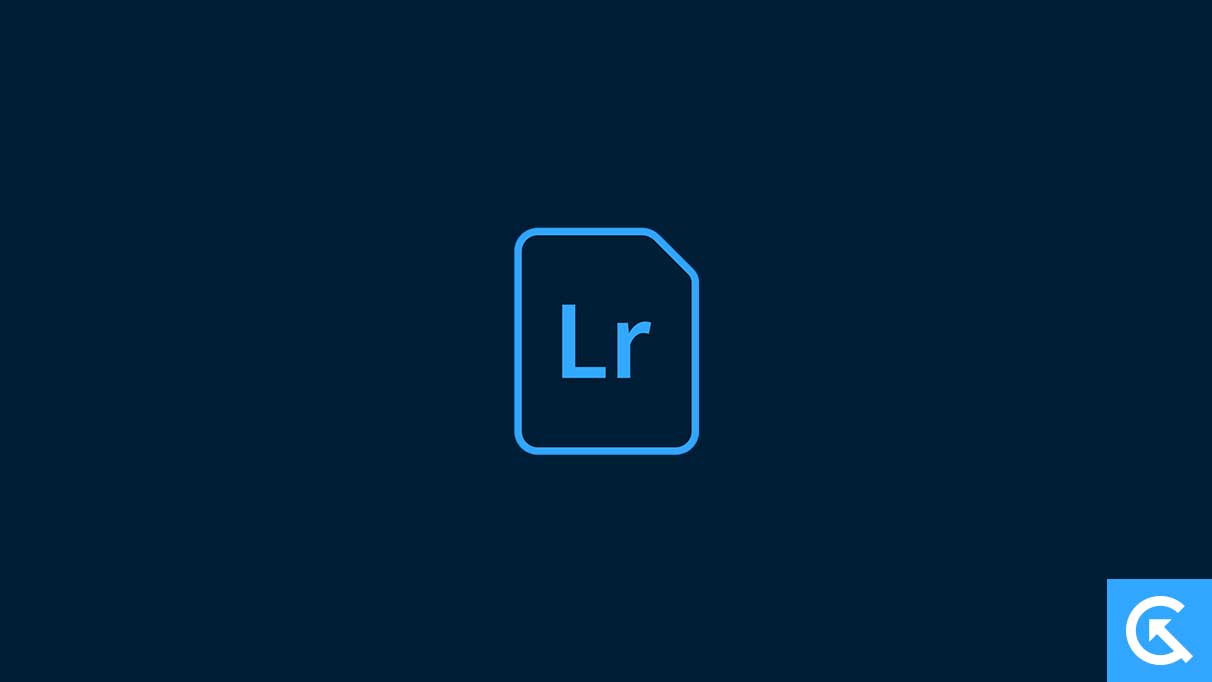 Fix: Lightroom Not Exporting Photos 2023
For professional photographers and creators, Adobe Lightroom helps them edit and organize their photos. I agree Photoshop is already there for the same thing. But when Photoshop was introduced, there was no scope for flexibility, undestructive editing and many more things. Certainly, the feature to edit any photo without altering the original file makes sense and has contributed to its dominance among users. Lightroom has grown a lot in this case and has added some of the most useful features to make the user's experience easier.
The export quality of a photo editing tool is one thing a user notices when using one. You will be surprised that Adobe Lightroom can export any edited photo of more than 300+ pixels per inch and in any format. But recently this seems to have stopped. Users report issues while exporting an image. More specifically, they are getting two issues there, one of which is solved and developers acknowledge another. Looking at both problems and trying to fix them along with their current state, let's see what needs to be fixed.
Lightroom Classic 12.0 Unable to Export: Watermarking Failed
In this issue when the user tries to export his edited photo concerning the watermark, it displays an error message stating that the export has failed. This issue arose for users who updated the classic catalogue. But I am glad to know that the bug is on the developer's end, so the developers have fixed it. Specifically, they announced a new version update that fixes the problem. So, if you are experiencing this issue, update to Lightroom's latest version. To update, simply launch Lightroom >> Help >> Updates >> download the latest updates >> follow the on-screen instructions (if required).
Export Dialog Ignores DNG Output rotation
Digital negative graphics (DNG) are specific outputs professionals use often. As DNG format includes the option to embed a checksum in the raw to test its confidentiality. People know that Lightroom has a DNG output option. When users export any photo and select the DNG output, the final output button ignores rotation, preventing them from exporting. Fortunately, developers have acknowledged the issue and promised to fix it in the upcoming update. To be sure, you can set the Lightroom settings to default. However, since this is a developer-end issue, you will need to wait for an official fix.
To sum up, the export problem in Lightroom is not new. Several problems have already arisen with exports, as we have mention previously. The good thing is developers accept those problems and fix them. Similarly, if the second problem, the DNG Output dialogue rotation problem persists and developers accept it, it will be fix as soon as possible. Since this is a developer-end issue, we can't do anything. So, these are the current state of the lightroom export issue, where one is solve and the other is still unresolve.