Starting off, Origin is one of the popular and widely used digital distribution platforms across the globe that has been developed by EA (Electronic Arts) for purchasing & playing video games. Origin also offers its own gaming client for Windows computers, Mac, and mobile platforms. EA has published the Origin platform back in 2011 and offers exclusive Electronic Arts games for PC gamers. Though Origin offers performance improvements and gaming features, some of the unfortunate users are experiencing an Error Code 327683:0 while trying to install an update. If you're also one of the sufferers then check this troubleshooting guide to fix it.
This particular error code mostly appears while installing downloaded games via the Origin client on the PC/Laptop. It can happen due to several reasons like an outdated Origin client, Windows Security issues, third-party antivirus program issues, Origin cache-related issues, etc. Now, without wasting any more time, you can scroll down and follow all the possible ways to fix the error code 327683:0 on your computer.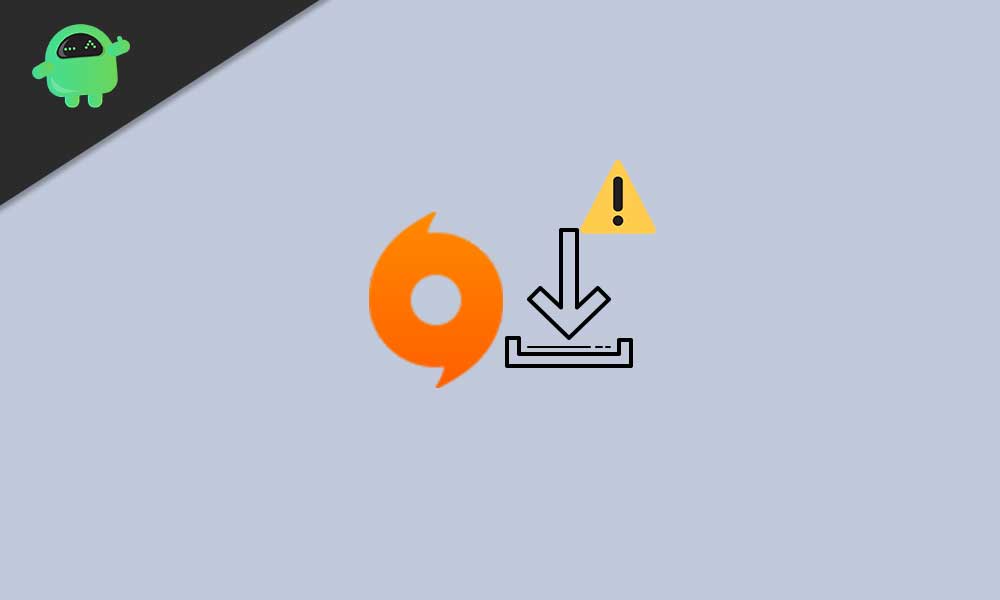 How to Fix Origin Error Code 327683:0
Here we've provided steps to disable Windows Defender Firewall, steps to disable third-party antivirus program, clearing Origin cache, re-logging to your Origin account, reinstalling Origin, etc.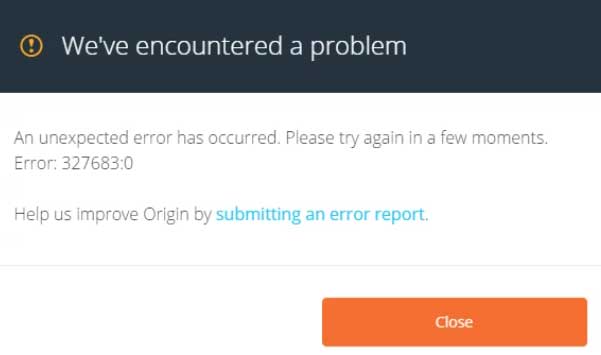 1. Re-Log into your Origin Account
By re-logging into your Origin client, it may fix the specific error which is related to installing games or updates. Therefore, we'll recommend you to first log out of your EA account and then log back into it. To do this:
Open your Origin client > Click on Origin at the top-left corner.
Click on Sign Out > Once done, enter your login credentials.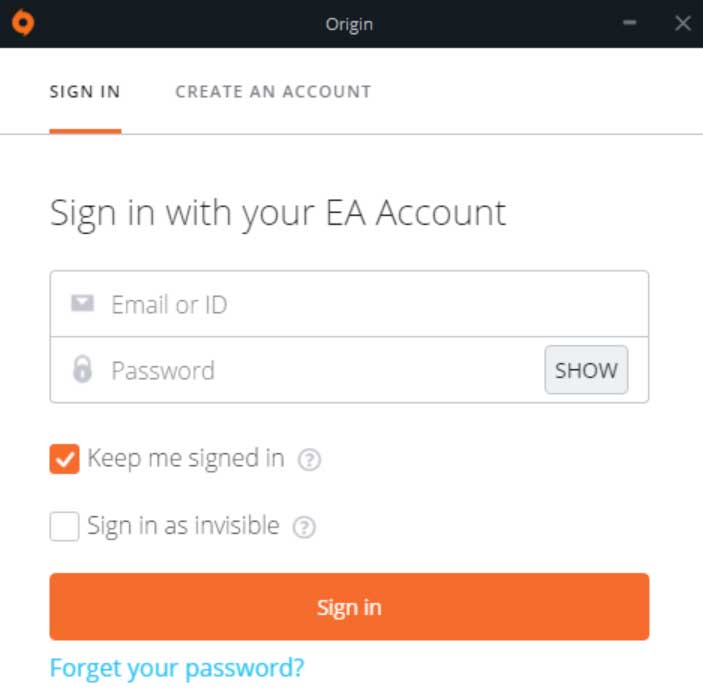 Click to select the 'Keep me signed in' checkbox.
Hit Sign in to log back into your EA account.
Now, you can try downloading or installing your games to see if the problem persists or not.
2. Disable Windows Defender Firewall
The Windows Defender Firewall mostly prevents incoming or outgoing connections to maintain security measures just like the antivirus program. In this case, you should temporarily disable the Firewall protection to check if that works for you or not.
Click on the Start Menu (Press Windows key).
Now, type in Windows Defender Firewall and click on it from the search result.
Click on Windows Defender Firewall to open it.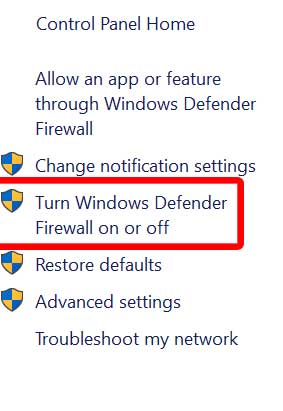 Click on Turn Windows Defender Firewall on or off from the left pane.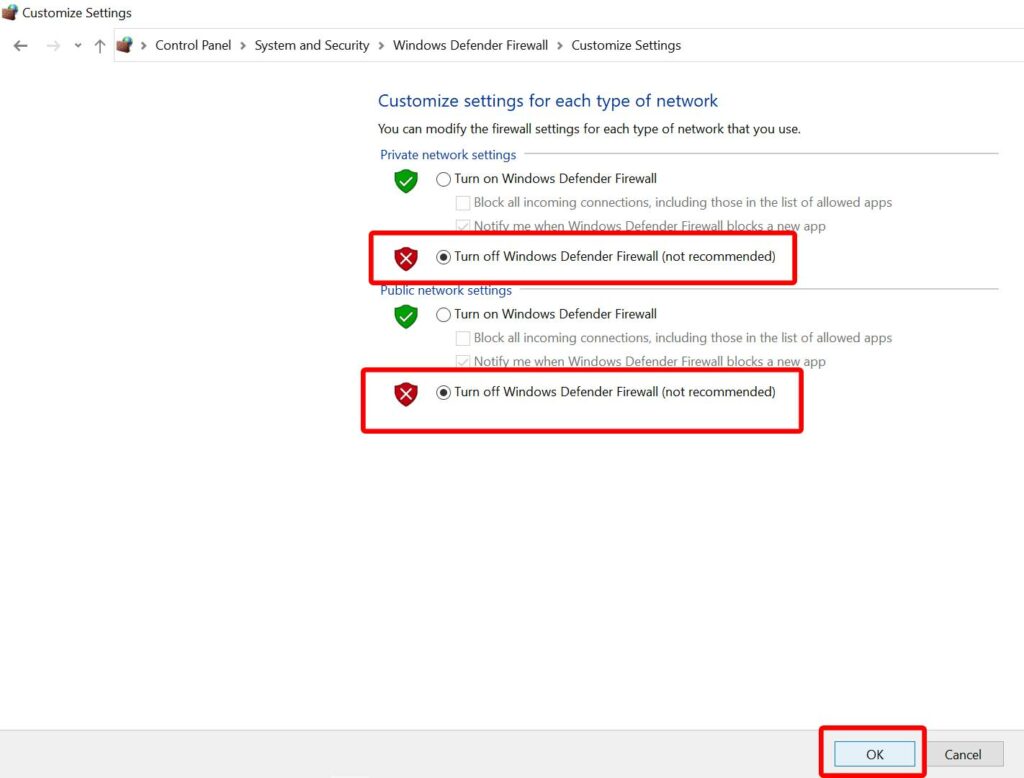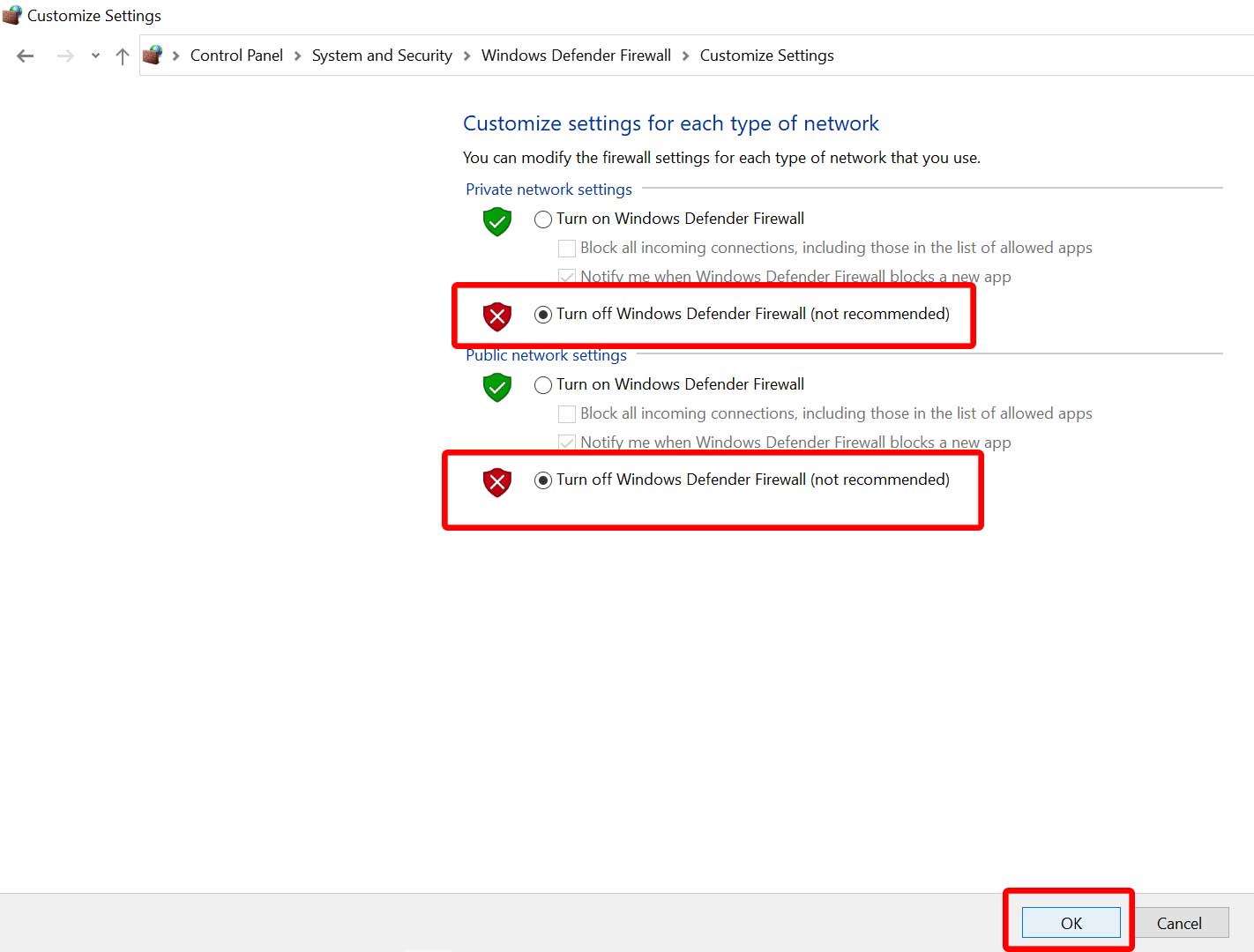 Next, select Turn off Windows Defender Firewall (not recommended) for both the Public and Private options.
Once selected, click on OK to save changes.
Finally, try running your Origin client and check if the Error Code 327683:0 is bothering you or not.
Read More: Fix: Epic Games Store stuck on "Please wait while we install Origin"
3. Disable Third-Party Antivirus Program
It's needless to say that if you're using any of the third-party antivirus programs on your Windows PC/Laptop then make sure to turn it off entirely for a while to check whether your problem has been fixed or not. If that helps you, it means your Origin client is having any conflict due to the antivirus program which may have previously blocked any file or connection. Just turn off the real-time protection, web filter, tamper protection, etc. Finally, turn off the full protection mode temporarily.
4. Turn Off Windows Security Protection
Just like the third-party antivirus program, if you're using the default Windows Security protection on your PC/Laptop then make sure to turn off the real-time protection from its settings. To do that:
Press Windows + I keys to open up the Windows Settings menu.
Click on Update & Security > Click on Windows Security from the left pane.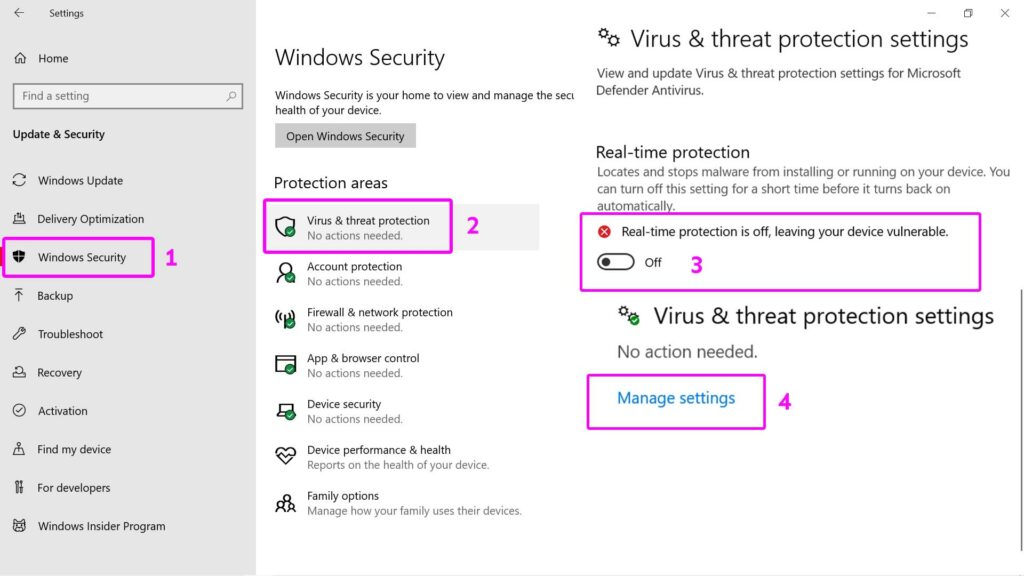 Now, click on Virus & threat protection from the right pane window.
Click on Manage settings from the Virus & threat protection settings.
Simply turn off the Real-time protection toggle by clicking on it.
It'll ask you to confirm the task via UAC. Click on Yes to confirm.
Finally, you can check whether the Origin Error Code 327683:0 has been fixed or not. If it still persists, follow the next method.
5. Clear Cache of Origin
Just like other programs, the Origin client also stores its temporary file on the system which is known as cache files. These cache files are useful to keep your data for login sessions or the game data properly. But somehow if the cache files get corrupted or missing, then the program may start working unexpectedly. Therefore, you should clear the older cache files of the Origin client to fix multiple issues.
Exit the Origin client completely and press Ctrl + Shift + Esc keys to open up the Task Manager.
Click on the Processes tab > Select the Origin client-related tasks and click on End Task one by one (if any).
Now, press Windows + R keys to open up the Run dialog box.
Type %ProgramData%/Origin and press Enter.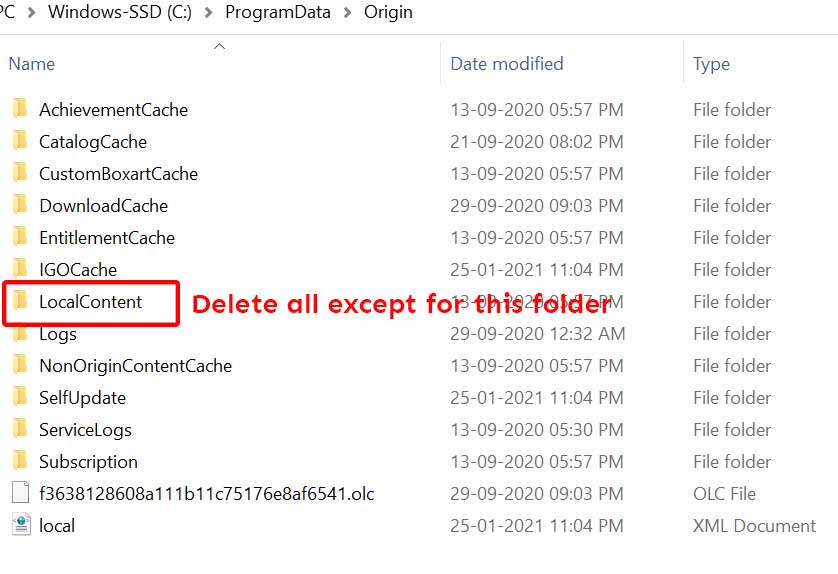 The Origin program data folder will open > Delete all the files inside this folder except for LocalContent.
Press Windows + R keys to open the Run dialog box again.
Type %AppData% and press Enter.
Navigate to the Roaming folder > Select the Origin folder and delete it.
Once done, go back and open the Local folder.
Delete the Origin folder here.
Finally, restart your computer > Open the Origin client > Log in to your EA account.
6. Reinstall Origin
If none of the methods worked for you, make sure to uninstall the Origin client from your computer, and reinstall the client again. Ensure to download the latest version of the launcher from the official Origin website. It's expected that sometimes a fully fresh installation of the program can fix several conflicts, glitches, bugs, etc. To do this:
Make sure that the Origin client is closed and not running in the background.
Click on the Start Menu > Type Control Panel and click on it from the search result.
Now, click on Uninstall a program > Look for the Origin client and right-click on it.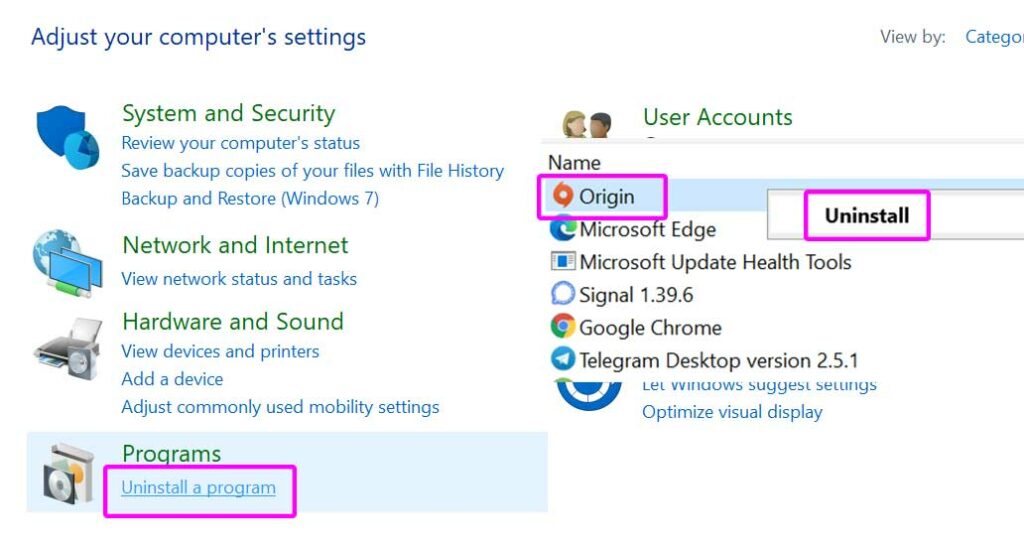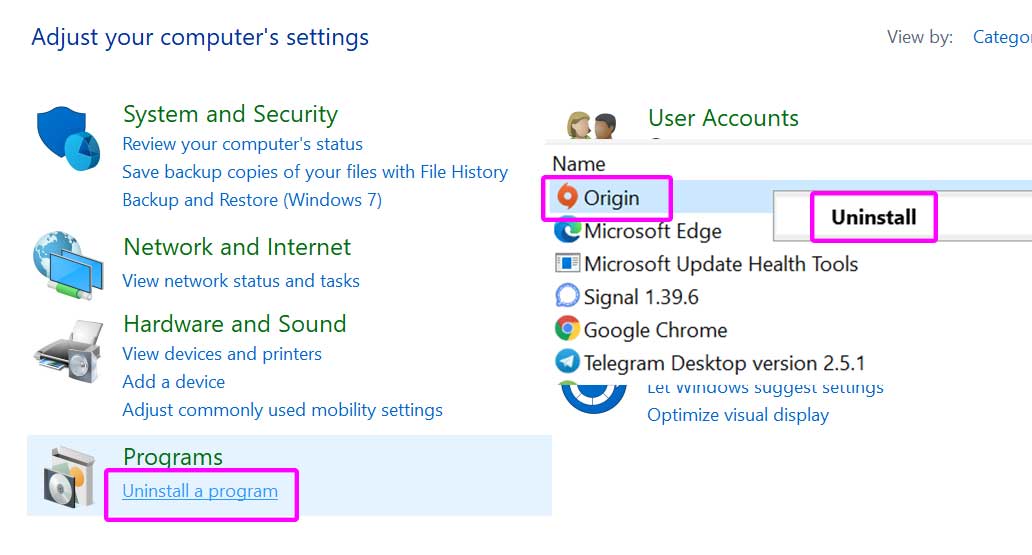 Select Uninstall > If prompted, click on Yes to confirm the task.
Follow the on-screen instructions to complete the uninstallation process.
Once done, simply restart your computer.
Next, head over to this link to download the latest Origin client version for your Windows.
Once downloaded, run the installer, and follow the on-screen prompts to install it completely.
Finally, log into your existing EA account > Try downloading or installing any game to check whether you're getting Origin Error Code 327683:0 or not.
That's it, guys. We assume you've found this guide pretty useful. Feel free to ask in the comment below.