In this guide, we will show you how to fix the Rosetta Stone Fatal Application Error 1141. While it's never too late to learn something new, this lockdown has given some people a perfect time to add new skills to their resumes. In this regard, learning a new language might prove to be quite useful. The Rosetta Stone app should prove to be your handy tutor for that. Its personalized learning plan offers immersive tutorials for each individual.
You also get instantaneous feedback that goes a great length in improving your vocab. You could also make use of the Extended Learning features, download tutorials offline, or even sync your progress across all your devices. It covers around 24 different languages, including Arabic, Chinese (Mandarin), Dutch, English, etc. Each lesson is short and crisp and is for a duration of 5-10 minutes only.
While it is indeed feature-rich, PC users are having a hard time using this app. Windows users are complaining about the Rosetta Stone Fatal Application Error 1141. In this tutorial, we will list out all the possible reasons as to why this issue is happening in the first place. Furthermore, we will also give out all the potential fixes that will help in rectifying this issue. Follow along.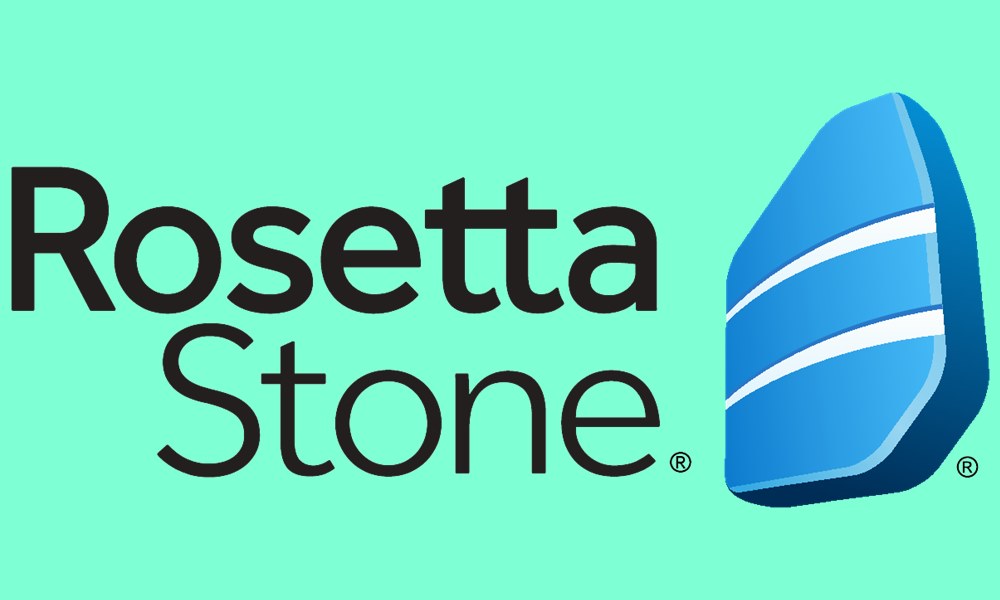 How to Fix Rosetta Stone Fatal Application Error 1141
Some of the most common reasons for this issue could be an incorrect date/time on your PC, or if your PC hasn't been restarted in a long time. Likewise, your Antivirus or Firewall application might also be blocking the software from running on your PC. There could also be some issues with the RosettaStoneDaemon service or your internet connection itself. With that said, here are the steps to fix the afore-mentioned issues and hence the Rosetta Stone Fatal Application Error 1141.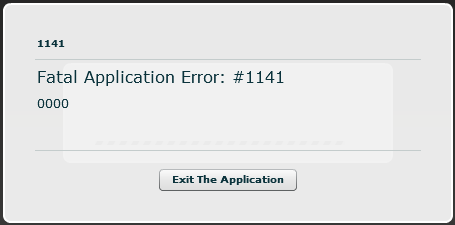 Fix 1: Restart your PC
While it might sound quite an easy fix, but trust us, sometimes a simple reboot is all that is needed. More often than note, users tend to put their PC to sleep or in a hibernation state. While it does boot up your PC pretty fast the next time it starts up, your PC also needs to restart after a regular interval of time. This refreshes all the processes, services, and apps. So head over to the Start menu, click on Power, and select the Restart option. Once that is done, launch the Rosetta Stone app and see if the Fatal Application Error 1141 has been fixed or not.
Fix 2: Check Date and Time Settings
An incorrect date or time might also throw the said error. Check if your system is displaying the correct date and time. If there is any issues even with the time zine, then also the issue is imminent. To correct your device date and time settings, follow the below steps:
Click on the Start menu and search for Control Panel.
Within that, make sure the View option is set to Category, if not, change it right away. The option should be situated at the top right.
Now go to the Clock and Region section and click on Change Date, Time, or Number Format.

Now under the Date and Time section, click on Set Date and Time. From the menu that appears, click on Chang Date and Time or Change Time zone, as per the need.
It is recommended that you go ahead wit the Automatically adjust clock for Daylight Saving Time option.
Once you have corrected the date, time, and time zone, open Rosetta Stone and see whether you are able to rectify the Fatal Application Error 1141.
Fix 3: Check RosettaStoneDaemon service status
You should also make sure that the RosettaStoneDaemon service is up and running. If it has been paused or stopped, then it may result in the aforementioned error. Some users have also reported success upon restarting the service. here are all the required instructions in this regard.
Click on the Start menu and search for Control Panel.
Head over to the System and Security tab.

Click on Administrative Tools.

Under the Administrative Tools, double-click on Services to launch it.

Now scroll to the RosettaStoneDaemon service and have a look at its status.

If it is blank, then click on the Start button to start the service. On the other hand, if the status has already started, then click on the Restart button.
Once that is done, launch the Rosetta Stone app and see if the Fatal Application Error 1141 has been fixed or not.
Fix 4: Check Internet Settings
If there are some issues with your internet connection, then you might have to face deal with quite a lot of errors. One of them is the above-mentioned ones. So to fix this, we would recommend you switch connection from wireless (WiFi) to wired (ethernet), or vice versa. You could also try sharing your device's internet via hotspot. If both of these tips don't give out satisfactory results, then try out the below-mentioned method.
Launch Control Panel from the Start menu and click on Network and Internet.
Then click on Internet options and head over to the Connections tab.
Within that, click on Lan Settings and make sure that Automatically detect settings is enabled. If not do so right away and then hit on Apply > OK.
Now launch Rosetta Stone and check whether the Fatal Application Error 1141 has been rectified or not.
Fix 5: Whitelist Rosetta Stone in Windows Firewall
Windows FIrewall might block the app from accessing your PC's internet. In that case, you could add the Rosetta Stone to the ignore list. As result, the Firewall wouldn't carry out its functions on this app. It is not recommended to disable the Firewall itself, as it might prove to be quite dangerous for your PC. So to add only a specific app (in this case, Rosetta Stone) to the whitelist, follow the below steps: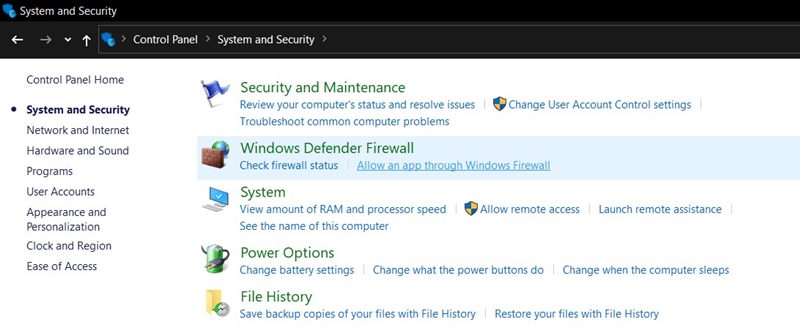 Launch Control Panel from the Start menu.
Head over to System and security and click on Windows Firewall.
From the left menu bar, click on Allow a program or feature through Windows Firewall.
Now click on Change settings and you might be prompted to enter Admin password as well.
Next up, check-mark the Rosetta Stone Daemon and Rosetta Stone Ltd Services under Domain, Home/Work (Private), and Public.
Finally, click on OK to save the changes. Now open the app and the issue should have been fixed.
So with this, we conclude the guide on how to fix the Rosetta Stone Fatal Application Error 1141. We have shared five different tips in this regard, any one of which should fix the issue. Do let us know which one managed to work out in your favor. Rounding off, here are some iPhone Tips and Tricks, PC tips and tricks, and Android Tips and Trick that deserve your attention as well.