Are your RTX 3050 fans aren't spinning? or is there some issue with your GPU fans? When you are building a new PC, one of the common issues you will encounter is the GPU fans not spinning or GPU not working in the first place. Most people will freak out knowing their 250$ GPU isn't working correctly. There are various reasons why your GPU is not working. As there might be an issue with the power supply, dust particles, etc.
As a result, we have various solutions for fixing these types of issues. Don't worry, you don't need to visit the service center to repair your GPU Fans. The GeForce RTX 3050 is a beast GPU that runs games on 1080p mainly and can also run games on 4k, but you will get <30fps. The RTX 3050 outperformed AMD's new launch.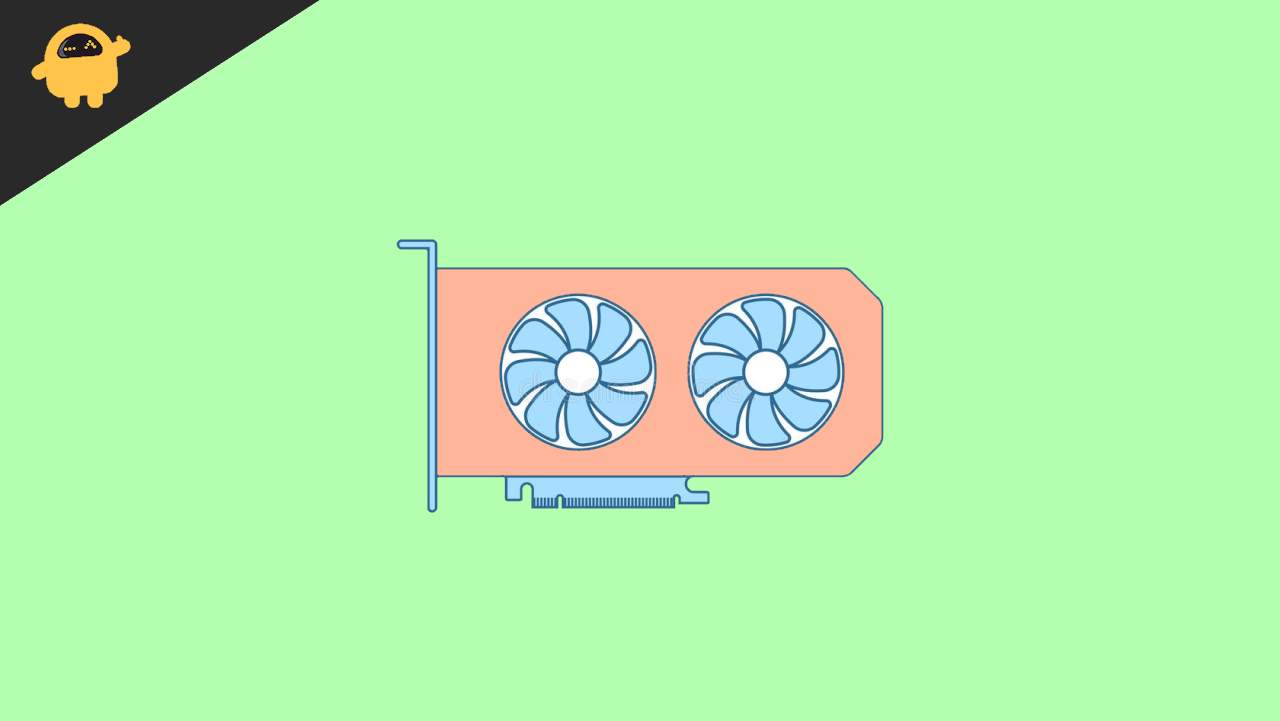 Why RTX 3050 GPU Fans Not Spinning
Things to know before we start fixing your GPU:
GPU fans aren't supposed to spin all the time, and they only spin if it is necessary.
Don't think the fans aren't spinning if they aren't making any sound while spinning. In actuality, the fans which make sound are the faulty ones. GPU fans are not supposed to make loud noises while spinning.
Modern GPUs such as RTX 3050 have a threshold limit at which the fans stop spinning, and the threshold limit is 40 or 50 degrees Celsius.
You can open your BIOS to check if your fans are spinning or not. You can also check the speed of your fans. Some gaming laptops have in-built software, which will allow you to check the hardware information of your laptop.
Open a heavy game and try to check the temperature of your PC/Laptop. If it crosses 185°F, you can assume there is a problem with your GPU. The best way to check if your GPU fans are working or not will always be by opening BIOS or in-built system software.
How to Fix RTX 3050 Fans Not Spinning
Some solutions are simple, and some are complex. Try the simple ones first and then move on to complex ones. If you have recently bought the GPU, don't open the GPU or do anything; just ask for a replacement.
Method 1: Restart your PC
This method is a straightforward solution, and I can't say how many problems will be solved by restarting your PC. By restarting your PC, you will clear the RAM and close all the opened apps. It is recommended to restart your PC/laptop regularly to avoid unwanted issues.
Press alt+F4 on your keyboard, choose restart from the dropdown menu, and press enter to restart your PC. After restarting your PC, check if the GPU fans are spinning.
Method 2: Check if there is an issue with the power supply
Most of the time, due to irregular power supply or insufficient power supply, your GPU will malfunction, and in most cases, it will stop functioning. Check if all the power connectors are connected to your GPU and PSU.
If you have recently upgraded your PSU, you might have forgotten to connect the power connectors or not correctly connected the power connectors. Better recheck the connections and make sure you have connected them properly this time.
To know if your PC can't get the required power supply for all the components to work correctly, you can check the amount of power supply required for your PC to work properly.
Install a component detecting software, whichever you like. We recommend downloading CPU-Z and then using a power consumption calculator to know how much power your PC requires. If your PC is supplied with low power, buy a new PSU accordingly.
Method 3: Update Drivers
Let's start by updating GPU drivers, and mainly, if you are using NVIDIA GPU, you can use NVIDIA GeForce Experience to update your drivers. Or, if you are using any other GPU, figure out if you have the latest drivers installed, and if you have the latest drivers, try reinstalling them.
Steps to update NVIDIA GPU drivers with NVIDIA GeForce experience:
Click on the search button on the taskbar and search GeForce Experience.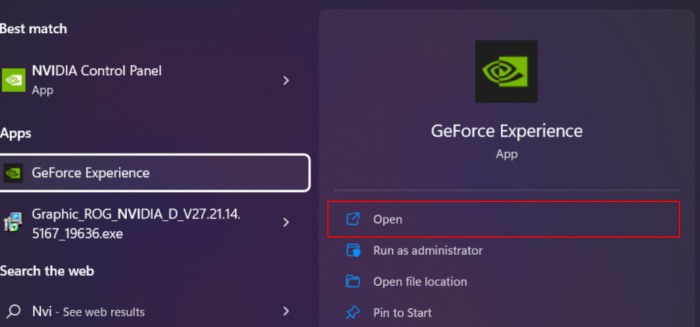 Open GeForce Experience and click on Drivers.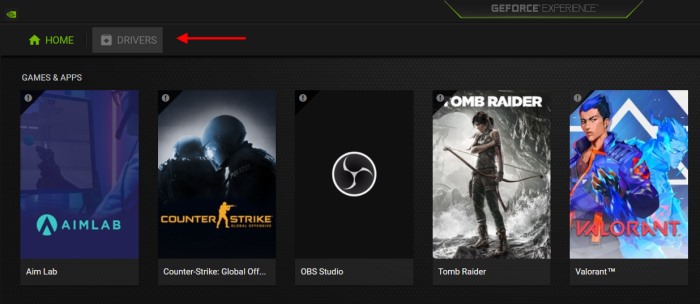 Check if there are the latest drivers available for your GPU.

Click on Download and wait for the drivers to be downloaded.
Click on Express Installation and wait for the installation to be completed.

Restart your PC.
After updating your GPU drivers, you will be able to see a overview of what's updated.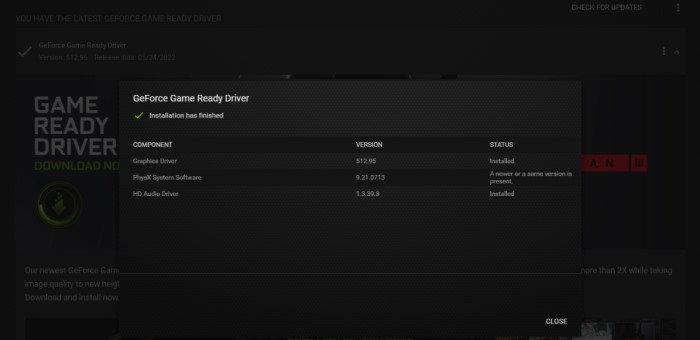 If your drivers are updated, you will see a screen like in the image below

After your PC is restarted, check if the issue with your GPU is fixed.
Method 4: Stress Test
The stress test is a method to check the capacity of your GPU. To do this, Run a heavy game and check if you can hear the fans are spinning. To do this better, try to install a benchmarking tool like MSI After Burner and run a benchmark test. This tool will show you all the required information about your GPU. This way, you can find out if your fans are alright.
With MSI After Burner, you can also alter your GPU fan's speed. Do this only if your GPU is overclocked or if the speed of your fans isn't enough. Doing this wrong will cause complications later, which you don't want. So we recommend you not to do this if you don't know anything about GPUs.
Method 5: Try Oiling the GPU's Fan Bearings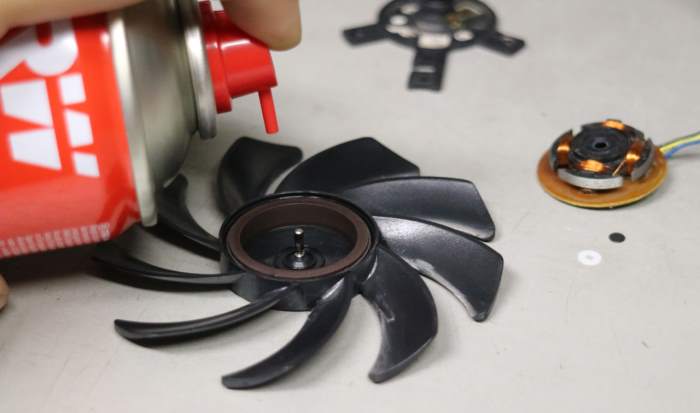 This method is very complex and requires a bit of experience handling GPUs; otherwise, you might break the GPU. Ball bearings in the GPU need a bit of oil or lubricant to spin, and the oil fades away over time.
Try to use some machine oil to oil your GPU's ball bearings and Check if the GPU's fans are working.
Note: Oiling your GPU fan is a complex process. So don't do it until and unless you have professional help handy. As if done incorrectly, your GPU may get permanent hardware damage.
Method 6: Clean your GPU fans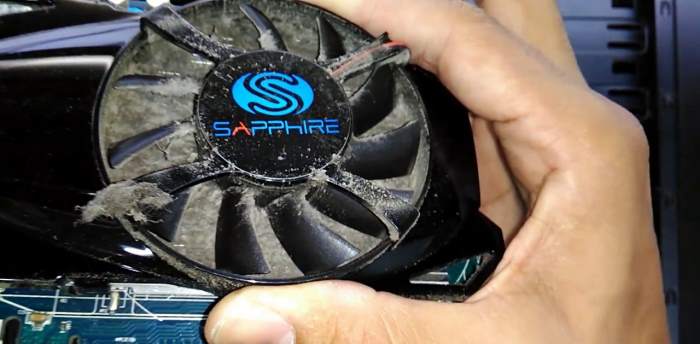 Over time, your GPU fans accumulate a lot of dust, which might be why your GPU fans are not spinning. Try removing the dust off your GPU fans using compressedair or cottonswabbing.
Compressed air can be easy to use, but it's not as efficient as cotton swabbing. With compressed air, you might not be able to reach those little gaps where there is dust. Those little gaps can also be cleaned using cotton swabbing.
Protip: You have anyways opened your motherboard, so better clean the whole thing and not only your GPU fans so that any other unnecessary problem won't arise later.
Method 7: Replace GPU Fans
If any of the above methods didn't work for you, then I guess it's time to replace your GPU fans. Because when these small fans are non-functional, the only choice you have is to change the GPU fans.
Most of the GPU fans stop working because of heavyusage or age issues. So don't worry about anything else and replace your GPU fans. Buy a new GPU fan specifically for your GPU and replace them with the old fans. If you don't know how to do this, just head to the service center and ask them to replace it.
Conclusion
These are some methods to fix RTX 3050 or any GPU Fans Not Spinning. If you have any queries about the article, please feel free to comment below and let us know which method worked for you, and that's a wrap.