Nowadays, almost everyone needs a smartphone with fast charging capabilities. And the newly launched Samsung Galaxy F41 comes with support for 15W fast charging out of the box. But some users are complaining that they are not getting the promised 15W fast charging. Instead, there is only slow charging.
Several reasons could be stopping a device from achieving its full potential when it comes to fast charging. So if you are someone who owns a Samsung Galaxy F41 and you are wondering how to get a faster-charging speed, then this is the right article for you. Here we will discuss the probable causes of slow charging, and then we will see the possible fixes for them. So without further ado, let's get into it.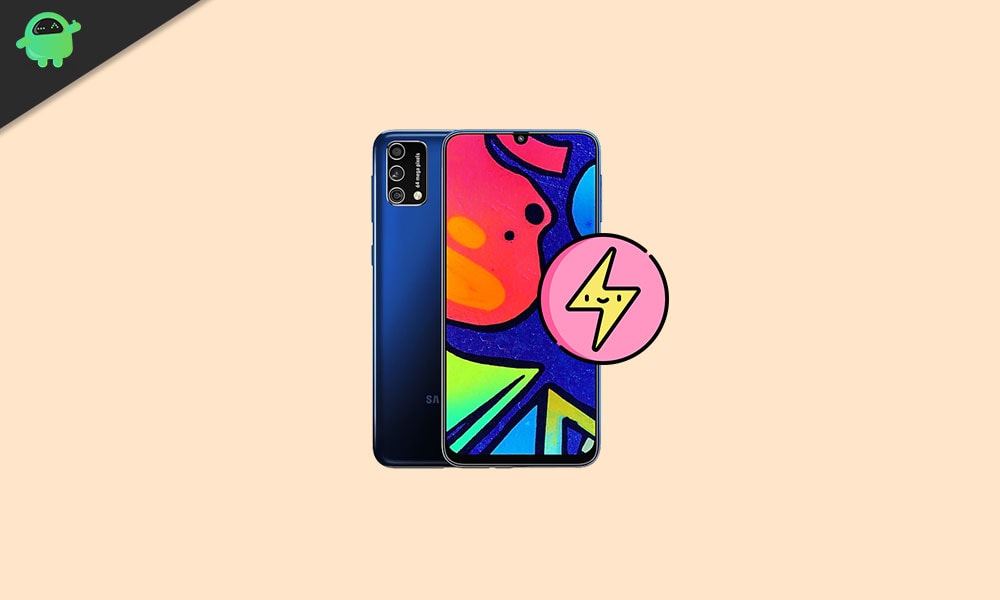 How to fix Fast Charging Not working in the Samsung Galaxy F41?
Several factors might be affecting the charging speed of a smartphone. If you are using a third-party charging adapter that is not even Qualcomm certified, that could be why. And if you are using the original adapter but not the original cable, then even that could be a potential reason. Make sure to use only the charging adapter and cable, and you will have no issues fast charging your device. Here we have mentioned a few fixes you can try to solve the fast charging not working on the Samsung Galaxy F41 issue quickly.
Enable fast charging:
Samsung has a setting where a user can choose to turn fast charging on or off. So before trying anything else, first make sure that the fast charging feature is turned on in your Samsung Galaxy F41. For that, go to Settings and search for Fast Charging. In the results, you will see fast charging with a toggle next to it. Make sure that the toggle is turned for fast charging here.
Check the power source:
The socket to which you are connecting your smartphone charger might be the cause behind slow charging too. Try connecting your phone's charger to some other socket and check whether fast charging works here or not. If it does, then the issue is definitely with the socket you first used to charge the device. But if you still witness slow charging even on the other socket, then check whether the power running in your house or office is having some irregularities with the voltage or not.
Check the adapter and cable:
The charging adapter or the cable that you got in the box with the Samsung Galaxy F41 might not be in perfect shape when you purchased the device. Sometimes people get faulty accessories even with new phones. So if you see any wear and tear in the cable or adapter, simply take them to the nearest Samsung care and get them replaced.
Make sure that the mobile data and WiFi is turned off:
If you have any data usage running in the foreground or background of your device, then that could be slowing up your charge too. Constant downloading and data usage eats a lot of battery and staying online while charging might be drawing too much. So turn off the mobile data and WiFi of your Samsung Galaxy F41 and then try charging again.
Try turning your phone off:
If none of the fixes mentioned below worked, then turn off the device completely. Then charge your phone while keeping it turned off. If it charges at 15W now, then the problem is definitely with the software. However, if it doesn't charge at 15W, then the reason behind the slow charging might be a hardware device too.
Faulty battery or port:
Sometimes the battery could be the culprit too. If you are one of the unlucky ones, you could have ended up with a Samsung Galaxy F41 with battery issues. And if it's not the battery, then it could be the port used for charging too. So, in this case, take the phone to the nearest Samsung Care and ask them to fix it for you.
So that is all you can do to fix the slow charging issue in the Samsung Galaxy F41. If you have any questions or queries about this guide, then comment down below, and we will get back to you. Also, be sure to check out our other articles on iPhone tips and tricks, Android tips and tricks, PC tips and tricks, and much more for more useful information.