It has not been long since the Samsung Galaxy F41 came into the market as a budget option, and already people are facing problems with it. Some people have reported in forums online that they are having issues with Wi-Fi connections. Now and then, the connection suddenly drops, and the network gets disconnected.
Issues with Wi-Fi connectivity is not always the fault of a smartphone. The router to which the phone's Wi-Fi is connected is equally responsible for the connectivity. But this connection drop issue has been reported by a few Samsung users to take a look into it. Here we have compiled a few common fixes or solutions to try with the Samsung Galaxy F41 to fix the Wi-Fi connection drop issue. So without further ado, let's get into it.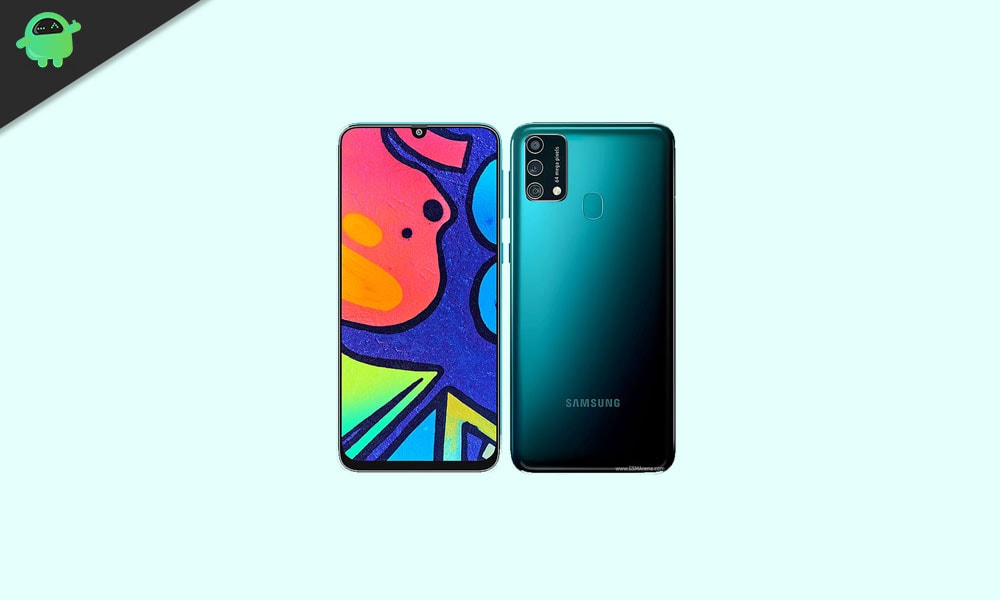 How to fix Wi-Fi connection issues on the Samsung Galaxy F41?
Connectivity issues are easily fixable if the hardware is not at fault. Here we have included some basic fixes that eliminate most connectivity issues, including the Wi-Fi connectivity issues.
Force Restart Your Phone:
Force restart will clear out the phone's memory, and it will also restart all the services. So it might work out the Wi-Fi issue too. To force restart the Samsung Galaxy F41, press and hold the power key and the volume down button for around 10 seconds. Your phone will turn off and then back on. When it turns on, you will see the Samsung logo screen. Let go of both the buttons when you see the logo screen. Then wait till the phone completes its boot up.
Now check whether the same Wi-Fi connectivity issues arise or not. If, for some reason, you still face difficulties, then try the next solution.
Reset Network Settings:
Another possible fix that gets rid of most of the phone's connectivity issues is the network settings reset option. This option reset every phone connectivity service, giving it a complete reboot in Bluetooth, Wi-Fi, and everything else.
To reset network settings, navigate to Settings > General Management > Reset > Reset network settings. Then inside the Reset network settings menu, tap on Reset settings and then finally tap on Reset.
After the reset is complete, try setting up the WiFi connection again. If the connection again keeps on dropping, then move on to the next potential fix.
Reboot Router:
The problem could be with your router too. So try rebooting your router as a complete reboot acts like a reset for the router.
To perform a reboot of your Router, remove the power cord from the main router unit. Keep it like that for a few minutes. Then plug in the main cord from the socket to the main router unit and turn it on again. Now reconnect your smartphone and check whether the Wi-Fi connectivity issue is fixed or not. If you are still having problems, then move on to the next potential solution.
Factory Data Reset:
As a final resort, you can try going for Factory Data reset if none of the solutions mentioned above worked for you. This will clear out everything on the phone, and it will be like you have a brand new device on your hands. Every bit of data from the phone will be erased. So if there is something important to you on your phone, including contact information, then create a backup of everything you need. After that, go for the factory reset.
To perform the factory data reset, go to Settings > General Management > Reset > Factory Data Reset. Then inside the Factory data reset menu, tap on reset and then finally tap on Delete all. This might take a while to complete depending upon the user data space of your phone's storage.
After the factory data reset is complete, you should not face any issues with the Wi-Fi connectivity. But if you still face the problem, pay a visit to the nearest Samsung Care and get the hardware on your phone checked out.
So that is all about fixing Wi-Fi connectivity issues on the Samsung Galaxy F41. If you have any questions or queries about this guide, then comment down below, and we will get back to you. Also, be sure to check out our other articles on iPhone tips and tricks, Android tips and tricks, PC tips and tricks, and much more for more useful information.