If you are getting the message that "We've detected you're using an older version of Chrome Error", then this guide will help you rectify it. Let's get straight to the point. This message isn't delivered by Google but by rather an adware program that has been installed onto your PC. As far as this adware is concerned, they usually get installed alongside some other free software that you might have recently downloaded from the internet.
Once this adware finds an abode onto your device, no matter what website you try to access, it will always take you to the aforementioned message screen asking you to update your Chrome browser. It doesn't matter which website URL you had entered or which browser you are using, the landing page is usually this one only.
Furthermore, the page has been designed in such a manner, that it more often than not tricks the users into believing it to be a real Chrome update page. On that note, once you hit the genuine-looking Update Chrome button, some malicious programs will get installed, inflicting further damage to your PC. So if you are a victim of this as well, then this guide will come in handy. Today, we will show you how to fix "We've detected you're using an older version of Chrome" error. Follow along.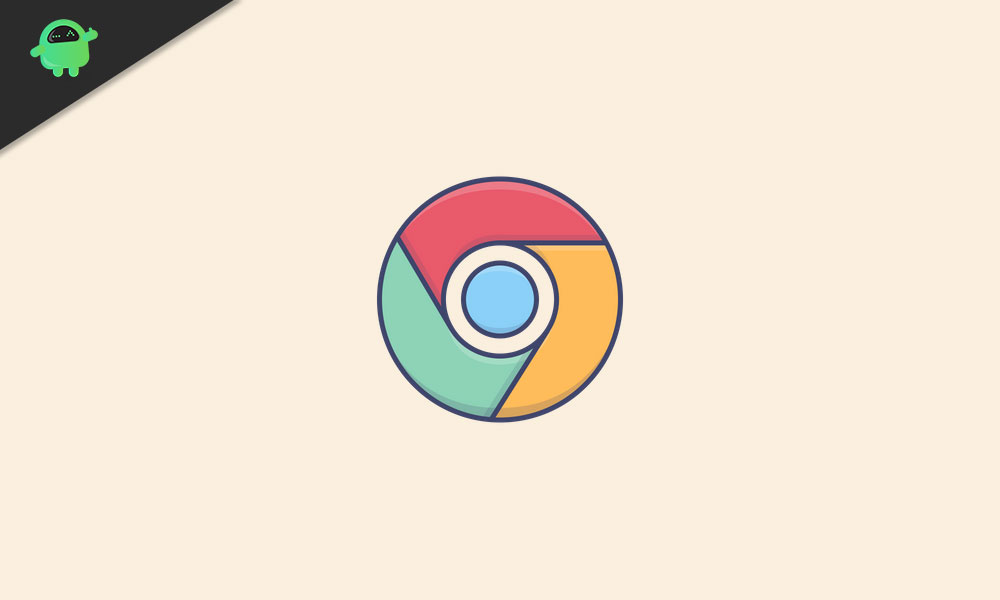 Fix We've detected you're using an older version of Chrome Error?
There seems to be quite a lot of users who have complained about this error. Across the Google forum as well, over 40 people have echoed this sentiment. Below is just one of the many such examples where users are getting bugged with the said error.
Getting strange banner message "We've detected you're using an older version of Chrome. Reinstall to stay secure" from chrome
Before we list out the steps to effectively deal with this issue, there are a few points worth discussing. To begin with, whenever you download free software, always go for the custom installation method. This way you could double-check all the other unnecessary apps that are being bundled along with your intended package.
You could then deselect all of these extra apps and only go for the one that you intended. This will help you prevent instances of adware getting installed on your PC in the future. With that said, we have shared three different methods to fix the "We've detected you're using an older version of Chrome" error. Try each of them until you get the desired result.
Method 1: Via Control Panel
To begin with, click on the Start menu and search for Control Panel. Then under the Programs section, click on Uninstall a Program. Now here comes the important point. To help you out, here are a few malicious programs that could be acting as adware.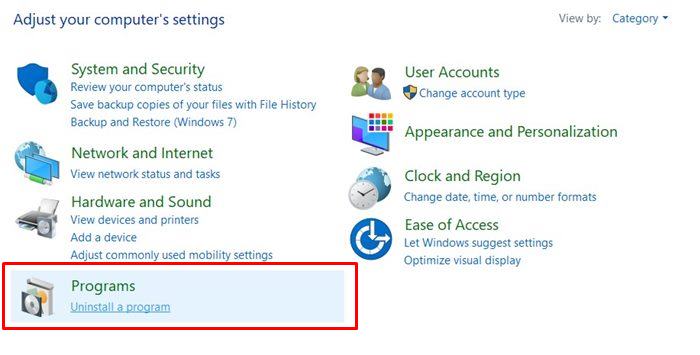 So if you find any of the below-mentioned apps under the list, remove it right away from your PC. To do so, select that application, right-click on it and click Uninstall. With that said, here is the list:
newtab_win, Alpha Shoppers, Searchsbay_uninstaller, SafeFinder, Search Protect, Protected Search, TakeSave, DNS Unlocker, Cinema Plus, Price Minus, SalesPlus, New Player, MediaVideosPlayers, Browsers_Apps_Pro, PriceLEess, Pic Enhance, Sm23mS, Salus, Network System Driver, SS8, Save Daily Deals, Word Proser, Desktop Temperature Monitor, CloudScout Parental Control, Savefier, Savepass, HostSecurePlugin, CheckMeUp or HD-V2.2.
Do keep in mind that this isn't the complete list, there could be many more apps that aren't a part of it but could well be adware. If you find any other program installed on your PC that seems suspicious to you looking by its name, icon, and description and most importantly, you haven't installed it true to your knowledge, then most probably it could be a malicious program. You should consider removing them from your PC right away.
Once you have removed them from your PC, give your PC a restart. When that happens, see if you are still getting the older version Chrome error message or not. If your reply stands in the affirmative, head over to the next fix given below.
Method 2: Using Windows Defender or Anti-Virus Softwares
There are exists quite a few applications that could effectively deal with these malware, adware, and viruses. You could download them and try it out right away. But before that, we would suggest you give Window's Defender a shot. More often than not, it able to effectively identify and deal with the culprit right away. Follow the below steps for that: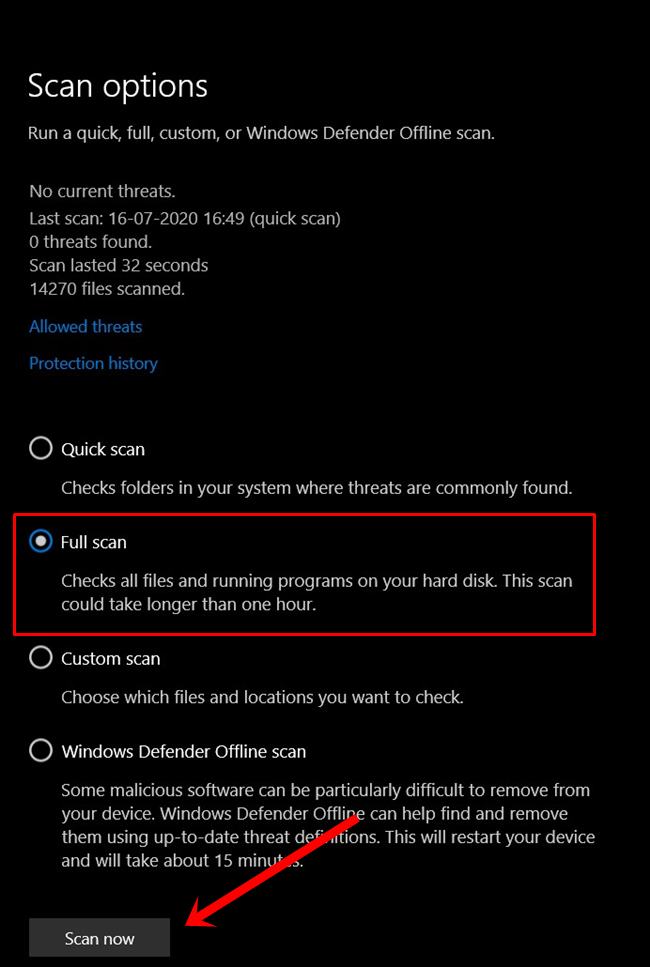 Click on the Start menu and search for Virus and Threat protection.
Then head over to the Scan option menu and select Full Scan. Do note that this scan usually takes up quite a lot of time, but since we are dealing with security concerns, a stick in time will save nine!
So after you have made the selection, hit the Scan Now button and wait for the process to complete.
When that is done, restart your PC. Now launch the browser of your choice and see if the We've detected you're using an older version of Chrome" error is fixed or not.
Method 3: Reset your browser
If both the above methods didn't manage to give out desired results, then this should help you out. Every browser has this reset option to reset all its settings to its default state. This option will reset your startup page, new tab page, pinned tabs, and search engines. Furthermore, all your extensions will be disabled as well and temporary data like cookies will be cleared.
However, your Bookmarks, history, and saved passwords will not be deleted. With that said, here is how you could reset your browser settings. The steps are given for Chrome and Microsoft Edge but should be the same for other Chromium browsers as well.
Click on the overflow icon situated at the top-right and select Settings.
Then click on Reset Settings from the left menu bar.

If you are using Google Chrome, click on the Advanced button followed by Reset settings to their default values. For the Microsoft Edge users, they could directly click on the latter option.
Finally hit the Reset button in the pop-up that appears. When the process completes, restart your browser and the error should have been rectified.
So with this, we conclude the guide on how to fix the "We've detected you're using an older version of Chrome" error. We have shared three different methods in this regard. Do let us know which one managed to rectify this issue. Rounding off, here are some other iPhone Tips and Tricks, PC tips and tricks, and Android Tips and Trick that you should check out as well.