Wi-Fi with no doubt is one of the greatest inventions made by humankind till date. Can be told as an invention which gave the boost to the popularity of smartphones and internet Wi-Fi is used by a lot around the globe. The time when the internet was boring to use was changed by the incoming of Wi-Fi. A buffering video, pages taking too much time to lead and many other issues which made many users to never use the internet were solved by this great invention. Today all smartphones and computers have Wi-Fi access and it is considered to be a minimum requirement. iPhone X the best smartphone on the market today, unfortunately, has some reported issues with Wi-Fi. If you are searching for a solution for such an issue on iPhone X you have reached the correct place. Read along to find ways to fix Wi-Fi connection issues on iPhone X.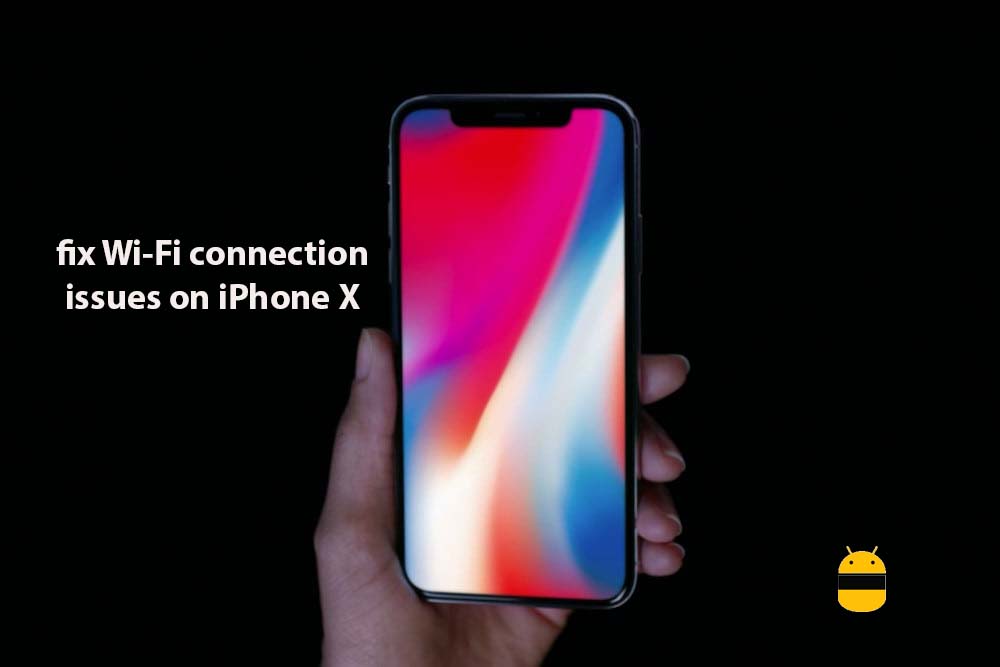 Reasons and ways to fix Wi-Fi connection issues on iPhone X
The reason for Wi-Fi connection issue on iPhone X can be many. A serious hardware failure being the reason is something with a less probability. Most of the reported issues were solved by simple steps which do not need any professional technical assistance. It is for sure an annoying issue on a costly smartphone like iPhone X but it is advised to patiently try out some simple fixes before getting technical assistance. The most common reasons found causing the issue are:
Problems due to enabled Wi-Fi assist feature
Network issues
Firmware or settings issue
How to fix Wi-Fi connection issues on iPhone X due to Wi-Fi assist
Wi-Fi assist is a feature added on iPhones with an intention to provide uninterrupted network connectivity. But in several cases, this can be a great problem. Sometimes this will cut down the Wi-Fi connections and also will let you face high data charges. What this feature actually does is that it switches between Wi-Fi and cellular data based on signal strength. The problems caused by this feature can easily be fixed by simply turning it off. The steps to turn of Wi-Fi assist on iPhone x are:
Open settings menu
Click on cellular option
Swipe down to find Wi-Fi assist and click on the toggle button near it to enable and disable the feature as you prefer
Try reconnecting to the network
This is a step which can solve most of the minor issues associated with the connection between iPhone X and a Wi-Fi network. You can do it by sampling enabling and disabling Wi-Fi or in an advanced way forgetting the network and reconnecting with it. The forgetting network way is recommended. The steps to forget a Wi-Fi network on iPhone X are:
Open settings
Click on Wi-Fi
Find the Wi-Fi network with which you are facing the issue and click on the 'i' symbol near to it
Click on forget network option
Click on forget when confirmation is asked
Now you have the network forgotten. Now click on the network and enter the password when prompted to reconnect to it.
Reset the network settings
Sometimes issues with the system firmware and settings can cause issues with Wi-Fi connection. To fix issues with Wi-Fi connections on iPhone X caused by system firmware or settings you can simply perform a reset. A network settings reset can help in this particular case. The steps to perform a network reset are:
Open the settings menu from home screen
Tap open general option
Swipe down to find reset and click on it
Click on reset network settings
Confirm reset when prompted
I hope this guide was useful in understanding how to fix Wi-Fi connection issues on iPhone X. If you have any queries or feedback, please leave a comment below.