It may happen that you have opened a photo in the Windows Photos app. All is going well until you try to print a photo. Suddenly, the Photos app crashes or hangs. Some users complain that the app crashes and closes on its own when they try to print anything. In this guide, I will tell you how to fix this issue. There can be a problem with the system software. Windows is notorious for the myriads of bugs users often face.
On the other hand, there can be bugs in the Windows Photos app itself. If you wish to look for a quick solution then you can use alternative apps to access and print photos on your PC. Sometimes, restoring the default photo libraries also helps to fix this problem. This snag can also happen due to corrupt photo files. I have discussed the various solutions that are widely used by people to solve the problem of the Windows Photos app crashing when someone tries to print any file. Let's get into the troubleshoot guide and learn more about it.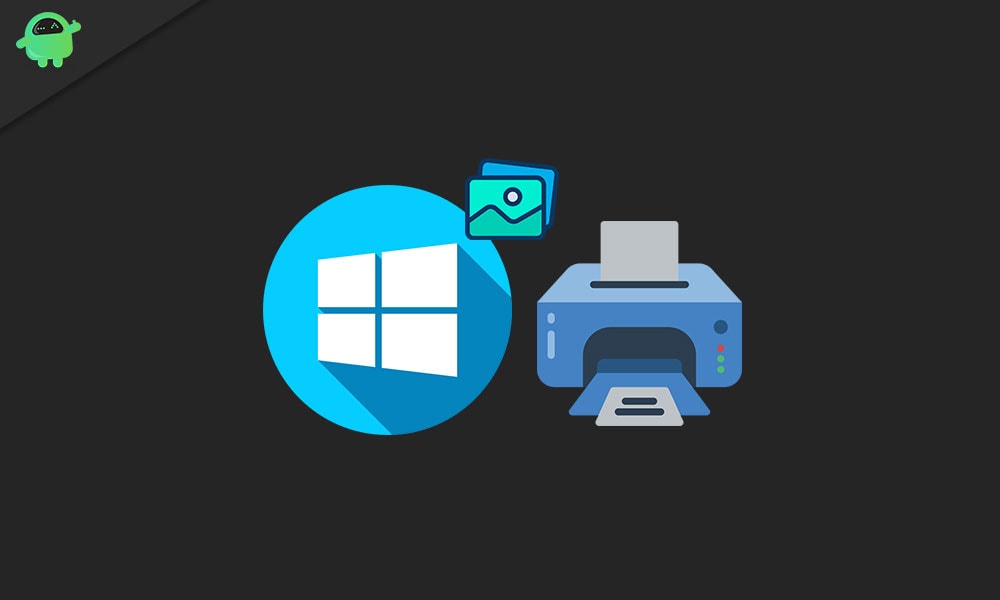 Fix Windows Photos Crash When Printing
So, here are the steps for troubleshooting.
Repair the File
The photo file which you're trying to print may be corrupt. This means if you have copied that from some device, it may not be copied properly. This problem may happen if the network gets interrupted or a device gets disconnected while copying is in progress. Hence, only a part of the file gets copied which can be referred to as a corrupt file.
You can repair the file though. Windows provides an option for that.
Press Windows + I
Then click on Apps
In the left-hand panel click on Apps & features

Then under that scroll down in the list of the apps till you see the Microsoft Photos app
Click on it. You will see an option Advanced Options

Then on the next page navigate down to the option Repair [follow the screenshot]
You can also use the Reset option to reset the Microsoft Windows Photos app. Resetting will delete the app data though. However, if you opt for only repairing the app, no app data will be affected by that.
Check for System Update
If there is any bug in the Windows 10 operating system, that may cause a few apps to glitch. It is pretty common and avid Windows OS users are aware of that. So, the solution is to check if there is any available system update that an fx this Windows Photos app crash.
Go to Settings by pressing Windows + I
Then click on Update & Security
If your PC is connected to the internet then automatically it will search for new software updates and prompt you to install the same if it is available.
After the installation finishes, you have to restart your PC
Then again try to open the file that you were trying to print from the Windows Photos app and see whether you can print it successfully.
Access and Print A Photo Using Windows Photo Viewer
If you have used Windows 7, you know that Windows Photo Viewer is the native photo viewing app for Windows 7. If you currently run Windows 10 by upgrading from Windows 7, then this trick can work for you.
Right-click on the photo that you want to print
Then from the menu select Open With > Windows Photo Viewer
As the photo opens you will see in the interface at the top there is a print option.
Click Print or directly press Ctrl + P which is a shortcut for printing a file
If you use a laptop/PC that comes with Windows 10 pre-installed, then you will only be able to access the photos with the Microsoft Photos app which is the native app for opening images.
Use Alternative Apps for Microsoft Windows Photos App
You can use any app such as Adobe Photoshop or Paint 3D to view and print your image. If you are not able to print and Windows Photos app is crashing then several alternate apps can do the job for you. I use Adobe Photoshop and Paint 3D so I mentioned them. For basic to moderate image editing both these apps are pretty easy to use.
Restore Default Libraries of Photos
Press Windows + E key to open File Explorer
Then go to Libraries which on the left-hand side of the File Explorer
Right-click on Pictures > Select Properties
Click Restore Defaults
To confirm the changes click Apply and again click OK
So, these are some of the basic troubleshooting you can try out if the Windows 10 Photos app is crashing when you are trying to print a photo. I hope this guide helps you out.
More Guides,