Shanling M8 is one of the flagship-grade digital audio players that offers a dual AKM AK4499EQ DAC up to 840mW of power and interchangeable headphone sockets. It has some deeply integrated sound effects for long-time listeners with a good display, stunning headroom, powerful mid-range bass effect, etc. It runs on open Android 7.1 operating system by default. Now, if you're one of the Shanling M8 users and want to flash the Firmware File (Stock ROM) then you're in the right place.
Here we'll be sharing with you steps to install the official stock firmware. It may possible that the audio player has started experiencing performance issues, slow touch response, slow in operations, slow boot process, audio not playing properly, stuck playback automatically, slow battery charging, or even battery draining, etc. So, if you're also facing any of these issues for a while that means your audio player needs a software update or manually flashing the latest firmware.
New Features of Shanling M8 Firmware V1.1
Let's take a quick look at the new firmware changelog below.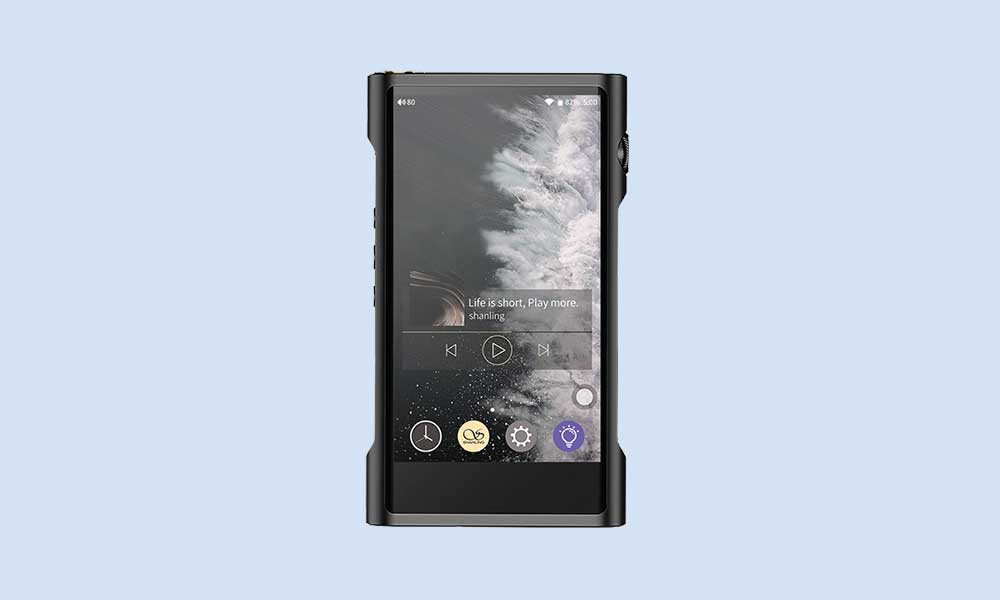 New system functions and changes:
Added vehicle mode.
Adjusted system, additional patch no longer needed.
Fixed issues with Sony Select app.
Added animation when switching to turbo mode (can be turned on/off in Display settings).
Optimized activation sequencing of an analog circuit.
Other bug fixes.
Shanling Music app changes:
Added new sorting options into folder browsing.
Improved sorting of the Japanese alphabet.
Added quick jump button to currently playing the file.
Other bug fixes.
Download Firmware:
How to Flash Shanling M8 Firmware File (Stock ROM)
There are two easy ways to install the latest firmware on your Shanling M8 audio player. Either you can manually update the firmware file or check for OTA update and install it. We've mentioned both methods.
1. Manual Update
Keep your device fully charged > Copy the downloaded firmware zip file in the root folder of the device's internal memory. No need to unzip the file.
Now, open the 'Support' app (purple light bulb icon) > Go to 'Firmware Update'.
Switch to 'Local Update' > Locate the firmware zip file.
Confirm the installation and wait until the device restarts after updating.
2. OTA Update
Open the 'Support' app (purple light bulb icon).
Tap on 'Firmware Update' > The system will check for the available firmware update.
If available, download it > Confirm the installation.
Now, wait until the system completes the update and restarts automatically.
Note: If the audio player is running on the latest firmware version, it'll show the notification and stop the update.
That's it, guys. We assume you've found this guide very helpful. For further queries, you can comment below.