Restarting your phone always gives a break to your device hardware, software, background running tasks, data synchronization, power cycle, etc. Most importantly, it clears the temporary files or clears the system glitch that may cause performance lag on your handset. The same thing can happen with iPhone devices like iPhone SE. Now, if you also want to forcefully restart your iPhone SE, then check out the steps below.
By rebooting your device, you will offer your device's software to refresh the whole system. Additionally, it can also prevent software glitches, app errors, smooth RAM management, a better battery life, and more. However, with each and every iOS update, plenty of users are reporting the software glitch issue with some other bugs or errors. Therefore, it's always recommended to restart your handset for once in order to optimize the device performance by yourself without any heavy task.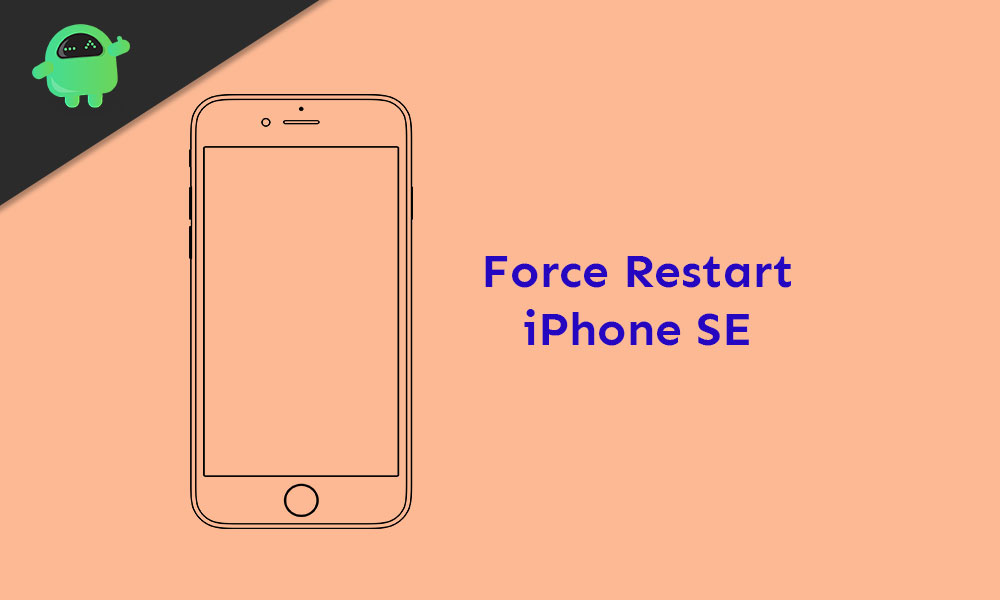 How to Force Restart the iPhone SE
Though the iOS platform is much reliable and stable enough than Android in most cases, due to the frequent software updates and inclusion of new features may be causing these software-related issues. So, if you're facing similar kinds of issues or your is frozen for some reason, you should check out the steps below to reboot your iPhone SE device forcefully.
Thanks to Apple for maintaining the hard reboot process almost the same for most of the iPhone models including the iPhone SE device.
Press and release the Volume Up button.
Then press and release the Volume Down.
Next, press and hold the Power/Side button for around 10 seconds until the Apple logo turns on.
That's it. Wait for the device to boot.
By following this step, your iPhone SE will restart even if it stuck or frozen. We hope you've found this guide helpful. For more queries, you can comment below.