It seems that one of the most popular online battle royale video games 'Fortnite' isn't supported on some devices due to hardware compatibility issues. However, some of the affected Fortnite mobile players are mentioning that they're able to play the game using Fortnite Fix APK. If you're one of the Fortnite mobile players and somehow Chapter 2 APK Not Supported on your Realme device, check out this guide.
Not every Realme device user is facing such kind of issue but it's definitely troubling a lot of users. Whenever Realme device users open the Epic Games application and head over to Fortnite, it says "Device Not Supported" and they can't download or install the game. Whereas it seems that those users have already installed and played Fortnite before but now there is something causing this issue.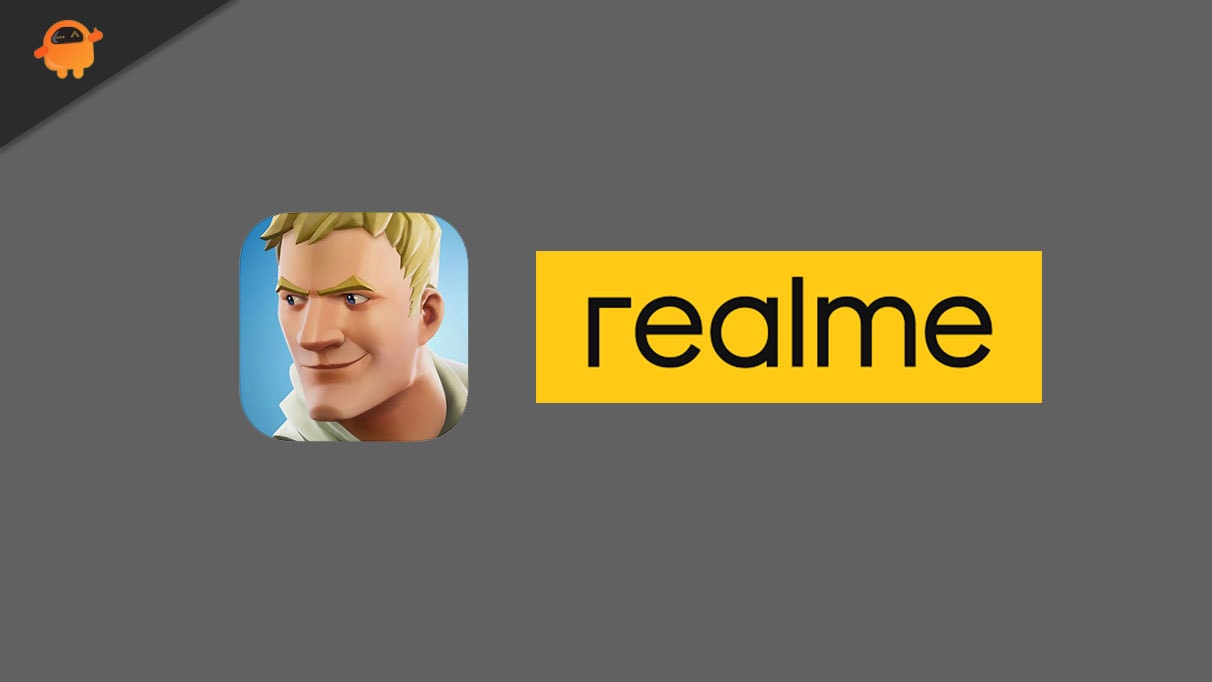 Fix: Fortnite Chapter 2 APK Not Supported on Realme Devices
So, without wasting any more time, let's jump into the guide below.
If you've already installed the Epic Games application on your Realme device, then open it. Otherwise, make sure to download and install it first directly from the Epic Games site.
Once you open the Epic Games app and tap on Fortnite, you'll see the message "Device Not Supported".
Even if you refresh the page, you won't be able to download Fortnite on your device.
Now, close the Epic Games app, and open a web browser on your device such as Chrome or anything else.
Type apkfix.net and hit search to open the website.
Once you're on the website page, tap on the hamburger menu icon at the top-left corner.
Go to Downloads > Check for the Fortnite APK Fix file.
Tap on the Link Backup Download option [or directly click on this link]
If your browser asks to open the file, select Just once to open it.
You'll be redirected to the Google Drive download page.
Tap on the Download anyway button > Tap on Download. [You can choose your preferred download location on the device]
Tap on OK to start downloading and let it complete.
Once done, tap on the downloaded APK file, and select Install.
Wait for the file to be installed > Now, tap on Open.
The Fortnite game will load and open.
Please Note: You can receive a warning notice on the screen that your device isn't officially supported by Fortnite. Therefore, you may experience reduced gaming performance and stability while playing Fortnite on this device. If so, tap on OK to continue.
Also Read: Fix: Fortnite Stuck on Connecting Screen
Fortnite will auto-download all of its required files. The update size will be quite big. So, check for your mobile data limit too.
Let the update be completed > Once done, Fortnite will load, and you'll see a prompt that asks to find your account with progress data and purchases, then select Yes. [If not, click on NO, and create a new account to enjoy the game]
If prompted to open the link, you can choose Chrome or any other browser.
Now, you'll need to Sign in to your Epic Games account using the existing credentials.
The game will load the necessary files and you're good to go.
Finally, close the game, and open the Epic Games app.
Go to Fortnite and you'll see the Install option now that was missing earlier.
That's it, guys. We assume this guide was helpful to you. For further queries, feel free to ask in the comment below.