As we all know that last year Fortnite tried to bring up a lot of changes to the game. However, being incapable of doing that, they made it possible this time. As a result, the new map now has lots of points of interest, sharks, Aquaman, and plenty more. So you might have got the hind about what we are talking here today. It's about how you can ride the Shark.
In today's guide, we will discuss how to Ride a shark in Fortnite season 3. So without any time, let's get started with our complete guide.
How to Ride a Shark in Fortnite Season 3?
For this, you will have to follow these simple steps.
Find a fishing rod.
Go to the place where there are sharks, and as we know, there are some sharks in Sweaty sands, or they just randomly spawned.
It is easy to ride a shark when they are closer to the shore.
Always use a boat to find these things if you want to save your time.
Throw it towards the Shark.
After some effort, Shark will show some interest in your fishing rod and will take a bite.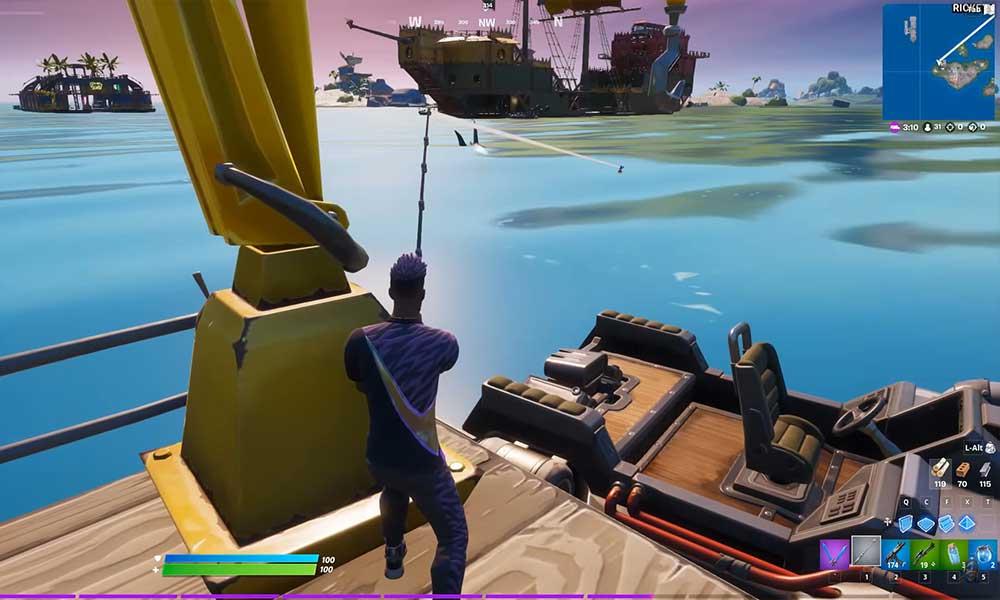 That's it, and now you can ride a shark and control him with the help of your fishing rod. Remember, don't go closer to the Shark because it will damage you.
That's all we have for your on how to ride a shark in season 3 chapter 2 update. We hope this guide helped you. If you liked this, don't forget to check out our other Wallpapers, Windows Guides, Gaming Guides, Social Media, iPhone Tricks, and Android Tricks for more guides. Subscribing to our YouTube Channel will help you win the $150 giveaway contest. If you have any doubts or feedback, comment down below with your name along with the e-mail ID, and we will reply shortly. Thank you.