Out of all the smartphone users, a majority of user base consists of gamers. With the rise in the interest and the demand as well, we are seeing a boom in the smartphone industry. Gaming smartphones are the new concept from which companies want to make their profit. In 2018 itself we saw a plethora of gaming phones making their way into the market. Black Shak helo is one such gaming phone from Xiaomi dedicated to gamers. However, gamers are facingly an issue on the Black Shark helo where the game dock is apparently crashing. This is followed by the usual App crash message prompting them to close the App. Obviously, a person who spent his money on a device exclusively for enjoying the gaming experience, don't really want to experience all these hassles. So, in this post, we have discussed the Game dock error and App closing issue. We have also provided a possible easy solution to solve the issue.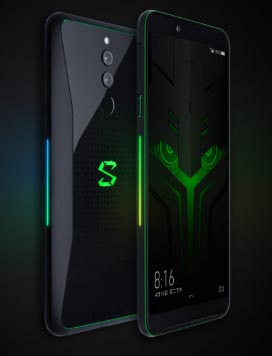 Xiaomi Black Shark Helo is the new gaming smartphone of 2018 launched in October. The phone flaunts a 6.01-inches touchscreen display with a resolution of 1080 pixels by 2160 pixels. Black Shark Helo runs on Octa-core Qualcomm Snapdragon 845 chipset. It comes with a 6,8 and options for 10 GB of RAM. The device packs base storage of 128 and 256 GB GB which is non-expandable. In the camera section, this gaming machine brings a 12 +20 megapixel primary camera on the rear end. On the front face, it packs 20 MP selfie shooter. This device runs Android 8.0 Oreo out-of-the-box.
What is Game Dock Error/App Not Responding Issue on Xiaomi Black Shark Helo
Users are reporting that they are experiencing an error while using the GameDock on Black Shark helo for first-time. This error leads to the Game Dock getting unusable and the user sees the message that App not responding. It is usually happening after they update to G66T1810252CN00MP1. Any game the user loads, it prompts them to pull the game dock. Upon doing it, game dock hangs and they see that not responding/close the app option.
However, they have to disable it to play games. This is quite hassling as if you want to setup up joypad, you must active Game Dock first. Some users have also reported that once the game dock error appears, they cannot exit the game app.
You May Also Like,
How To Solve Game Dock Error on Xiaomi Black Shark Helo
In case you're using this device, there is actually a fix to deal with the game dock error. While any official solution to this comes via an update, you can download less intensive games. Then your welcome screen will load and it will stop crashing.
Also, if you want to setup up your joypad, you must active Game Dock first. Given the error we are talking of you will see the message "App is not responding, close App or wait". All you have to do is click on close. Then it will be okay after that. After finish mapping, you can deactivate the Game Dock. This should essentially solve the issues.