Although Garmin makes excellent smartwatches and fitness trackers, their products are not completely free from bugs and issues. Garmin Venu Sq is one of the company's popular smartwatches, but not all owners are having a good time with it. To take full advantage of Garmin Venu Sq, you need to pair it with a phone or PC. That's where some users get into problems as they can't pair the smartwatch. If you are also in the same boat, keep reading this post, as we'll walk you through some effective ways to fix the pairing issues with your Garmin smartwatch.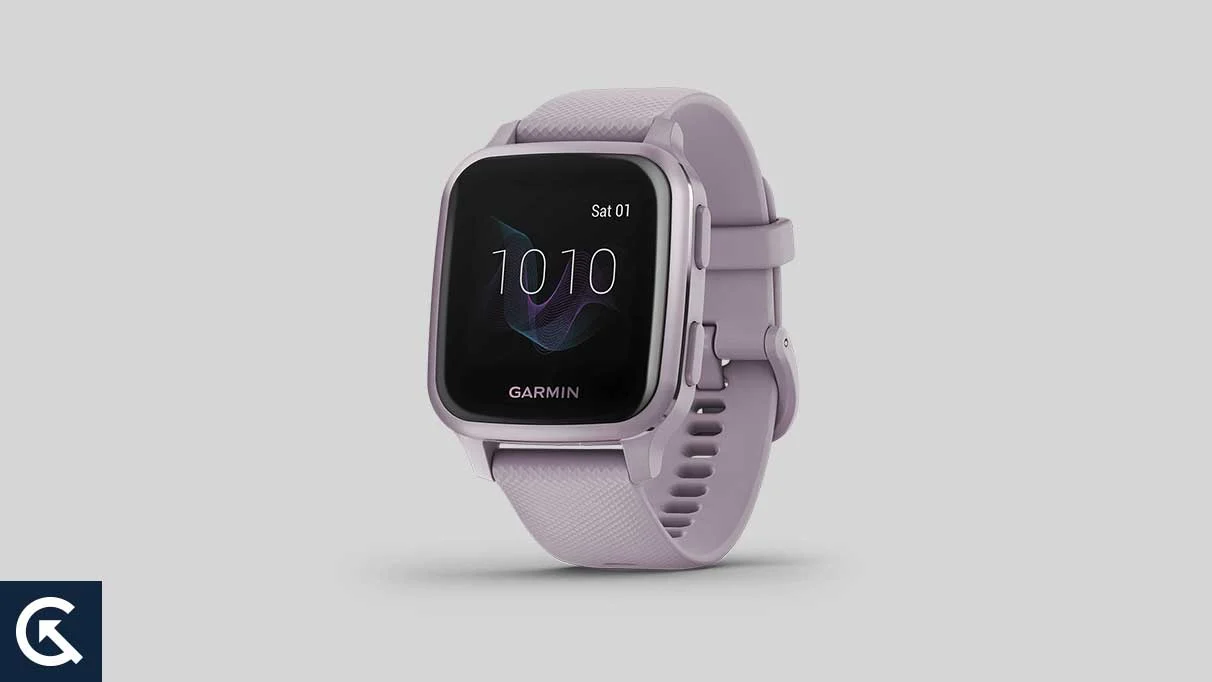 Garmin Venu Sq is a premium-looking smartwatch loaded with numerous health-related features. The smartwatch has a bright display, GPS, and 20 sports modes that will keep monitoring your health the whole day. On select Garmin Venu Sq models, you can download music from various apps, including Spotify, Deezer, and Amazon Music. You can easily monitor your health by looking at your heart rate, blood oxygen, respiration frequency, and stress.
Before we take you to the ways to fix the pairing issue, it's better to double-check the steps you were following to pair your smartwatch with the phone. We would recommend you follow the steps in the same order. If the watch does not pair, try other solutions we've mentioned later in this article.
How to Pair Garmin Venu Sq to Your Smartphone
Step 1: Charge Your Smartwatch
Although the manufacturer ships the watch with some charge, you should plug in the device for at least 30 minutes to avoid shutting down while setting it up. Once the smartwatch has enough charge, you can move on to the next step.
Step 2: Download the Garmin Connect App
The next step is downloading and installing the Garmin Connect app on your smartphone. Whether you are an Android or iOS user, this app is available on both platforms. Android users can download the app from Google Play Store, while iOS users can use the App Store.
Step 3: Pair the Device
Turn on your smartphone. You'll be asked to select the language. After confirming the language, click on the Start button to put your smartwatch into pairing mode.
Now, open the Garmin Connect app, and log into your account. If you don't have one already, tap on Create Account to create your account. Once you've passed the login screen, tap More (three dot-icon or three horizontal lines) and tap on Garmin Devices.
Tap on Add Device. The app will look for any Garmin device to pair. Make sure to place your smartwatch near your phone for quick discovery and pairing. Once the app finds your smartwatch, tap on Connect it.
Enter the code from your Garmin smartwatch on the app. Your Garmin Venu Sq is successfully paired to the phone.
You can pair your Garmin watch to an Android or iPhone. Despite following the same steps if your watch refuses to pair, check out the solutions below to fix the problem.
Here's How to Fix Garmin Venu Sq Not Pairing Issue
If your Garmin Venu Sq has pairing issues, try the solutions below to get the issue fixed.
1. Turn Bluetooth Off and On
If you can't pair Garmin Venu Sq with another device, turning Bluetooth off and on might help as it re-initiates the connection request. Try this method, and let us know if it works for you.
2. Restart Your Watch
Connectivity or pairing issues are common among smartwatches, not just with Garmin watches. And one of the most effective solutions to fix it is to restart the device. You should therefore do the same on your watch.
To restart or soft reset your Garmin watch, follow these steps:
Press and hold the power button for 15 seconds. The watch should turn off.
Wait for 30 seconds.
Press the power button again to turn it on.
After restarting the Garmin watch, try pairing it again and check if the problem is fixed.
3. Factory Reset Your Watch
If your watch can't pair, try resetting all the device settings to their default values. This method has worked for many users and will probably work for you too. Before factory resetting your watch, sync the watch to the Garmin Connect app to upload the activity data to avoid any data loss.
Once you're ready to factory reset your Garmin watch, follow these steps:
On your watch, go to Settings -> System -> Reset.
Tap on Reset Default Settings.
Once you've reset all the device settings to their default values, try pairing your watch. If it does not work, tap on Delete Data and Reset Settings. This option will delete everything from your watch.
That's it for this post. We hope one of the solutions from this post helped you fix the Garmin Venu Sq not pairing issue. If you still have questions, write them in the comments below.