Hu Tao is one of the characters from Genshin Impact who packs the most wallop. One of the finest DPS characters in Genshin Impact is the Pyro Vision bearer, who fights with a polearm. Hu Tao attacks hard and fast because of her skill for inflicting Pyro damage on enemies and her ability to basically turn HP into damage.
Anyone who is fortunate enough to hire this weird young woman will get to know her passion for all things that are related to death and the afterlife, but they will also gain a member of their team who is pretty strong and deserving of their team.
You can make the Hu Tao more powerful by ascending it and upgrading her talent. However, some users are not knowing how to ascend Hu Tao and upgrade her talent. If you are also one of them and searching for it, then don't worry because this guide will help you. In this guide, we will discuss about all the ascension materials of Hu Tao in Genshin Impact. So, make sure to read the full guide to know about it. And now, let's check out the guide without any more time.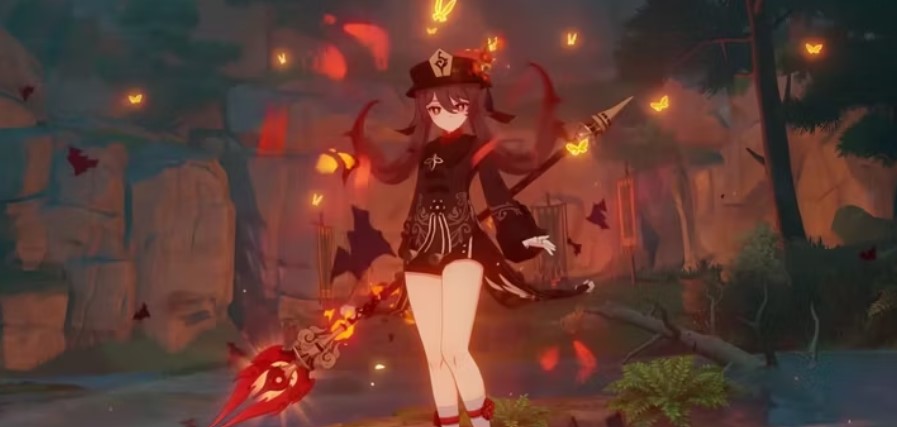 Hu Tao All Ascension Materials to Level Up In Genshin Impact
You must battle the world bosses Pyro Regisvine and Pyro Hypostasis in order to level up and ascend Hu Tao. In addition to other uncommon and valuable goods, both of these monsters spawn Agnidus Agate Sliver, Agnidus Agate Fragments, Agnidus Agate Chunks, and Agnidus Agate Gemstones. Additionally, travelers will need to farm a lot of Whopperflower Nectar (Whopperflowers) and Silk Flowers (Liyue Harbor).
Below down we have provided the list of Hu Tao all Ascension Materials. So, continue reading to know about it and how to get it.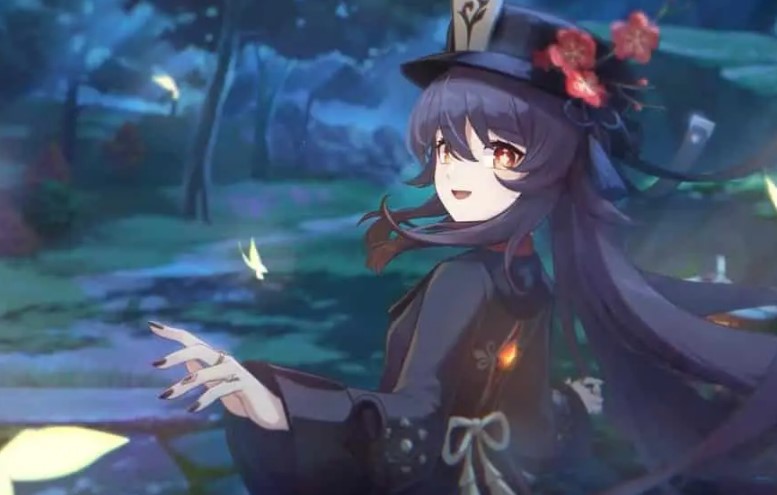 1. Ascension 1 – Level 20
Agnidus Agate Silver – 1
Silk Flower – 3
Whopperflower Nector – 3
Mora – 20,000
2. Ascension 2 – Level 40
Agnidus Agate Fragment – 3
Silk Flower – 10
Juvenile Jade – 2
Whopperflower Nector – 15
Mora – 40,000
3. Ascension 3 – Level 50
Agnidus Agate Fragment – 6
Silk Flower – 20
Juvenile Jade – 4
Shimmering Nector – 12
Mora – 60,000
4. Ascension 4 – Level 60
Agnidus Agate Chunk – 3
Silk Flower – 30
Juvenile Jade – 8
Shimmering Nector – 18
Mora – 80,000
5. Ascension 5 – Level 70
Agnidus Agate Chunk – 6
Silk Flower – 45
Juvenile Jade – 12
Energy Nector – 12
Mora – 100,000
6. Ascension 6 – Level 80
Agnidus Agate Gemstone – 6
Silk Flower – 60
Juvenile Jade – 20
Energy Nector – 24
Mora – 120,000
Where You Can Find The Agnidus Agate Gemstone in Genshin Impact?
Due to a large number of Pyro characters, some players may find it difficult to find Agnidus Agate. However, it may be acquired in a few different methods.
The majority of it will probably come from taking down the following bosses, who can drop it:
Andrius
Azhdaha
La Signora
Pyro Regisvine
Primo Geovishap
Pyro Hypostasis
Furthermore, all elemental gemstones, including Agnidus Agate, can be acquired by completing all four daily commissions and after that speaking with Katheryne, as well as by buying them from the gift stores in Liyue and Mondstadt.
Where You Can Find The Enemy Drop Whopperflower Nectar In Genshin Impact?
Whopperflowers may be difficult to overcome, but if one wants to ascend Hu Tao, then they must kill a good number of them. She will require their drops for both her ascension and talent upgrades because their drops get better as the Whopperflowers level up.
The breakdown of which level monsters drop particular things is as follows:
Any level: Whopperflower Nectar
Level 40+: Shimmering Nectar
Level 60+: Energy Nectar
Like most opponents, Whopperflowers can be located with the use of the Adventurers' Handbook. They can be located nearly everywhere in Teyvat, however, occasionally they are hidden beneath the flowers.
Where You Can Find The Boss Drop Whopperflower Nectar In Genshin Impact?
Hu Tao will have to travel to the Minlin region in Liyue on several occasions. This is due to the fact that it is the location of the Primo Geovishap, which, when defeated, drops Juvenile Jade (and Original Resin is paid). Hu Tao uses this boss drop to ascend.
Where You Can Find The Local Speciality Silk Flower In Genshin Impact?
At the moment, only Hu Tao and Xingqiu are the only characters who can rise using Silk Flowers. Liyue has a few locations where these unique flowers can be found. They will spread out around the Wangshu Inn and Yujing Terrace in Liyue Harbor.
The Serenitea Pot can also be used to grow silk flowers, and they can also be bought from merchants. Verr Goldet, owner of the Wangshu Inn, and Ms. Bai, owner of a store in Qingce Village, are the only two who sell them. Every three days, these two women replenish their stock of five Silk Flowers, which they each sell for 1,000 Mora.
Conclusion
This was all for the guide on Hu Tao All Ascension Materials to Level Up in Genshin Impact. we hope that with the help of this guide, you were able to get to know about the ascension materials and how to get them. If you have any queries or questions, then feel free to share them with us by mentioning them in the comment section below. We will try our best to solve them. Also, for more such helpful guides on Genshin Impact, do check out our website.