The second event in Genshin Impact, the Marvelous Merchandise Merchant, is finally active. In this event, players will have to collect several items on 7 days of the week. Furthermore, players have to give the collected items to merchant Lebin. This might sound easy, but it is a bit difficult to despise.
The location of merchant Lebin keeps on changing every day, which makes this event tough. However, you will be given a hint to locate the merchant. If you, too, are looking for the location of the Genshin Impact traveling merchant i.e., Day 7 location of the merchant then you are at the right place. But before we start, there are a few things you must know before entering this event.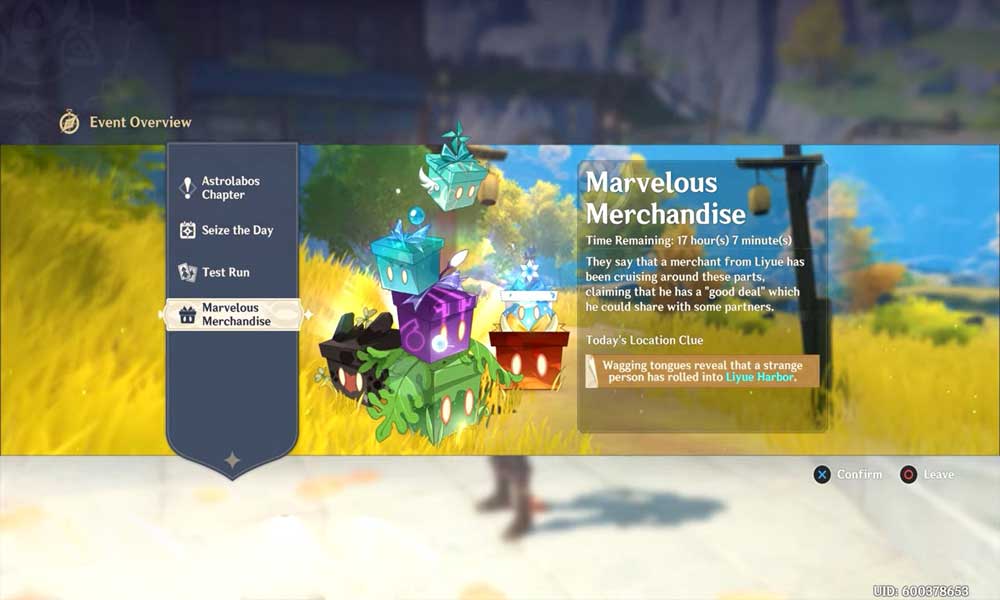 Information regarding the event
You must have an Adventure rank of 12 or above.
Each day will provide you a box after completing the task.
These boxes cannot be obtained once the event is over.
That being said, we'll now move to Genshin Impact traveling Merchant location.
Day 7: Genshin Impact Traveling Merchant Location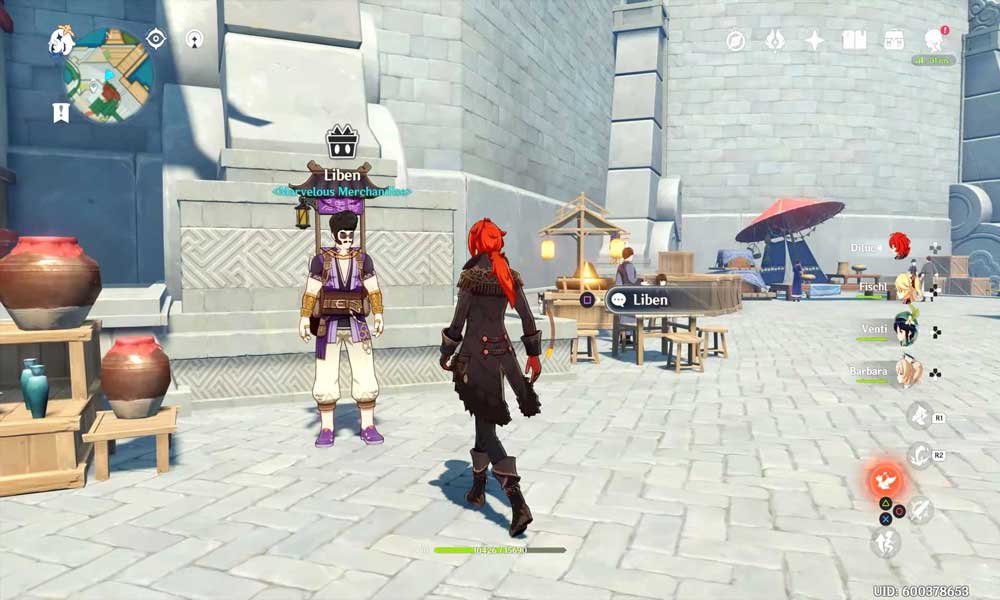 The day 7 task will ask you to collect 10 radishes and give them to the traveling merchant. However, the location of the merchant is a difficult task and needs some work to be done. Follow the steps given below to reach Genshin Travelling merchant.
Head to the teleport waypoint in Liyue Harbor.
Jump down towards the direction of the ocean
Now, here you will find merchant Liben.
Give Liben the 10radish you have collected to complete the task.
Submitting the radish to Liben will give you some rewards in return. Here are the rewards that you will get after completing ay 7 tasks.
3 stacks of talent level up material.
30 primogems.
20,000-40,000 Mora.
Enhancement ores in a group of 6 it 8.
3-4 stacks o Adventure's experience items.
In the end, make sure to complete all the tasks during this event and collect the rewards.
That's all we have got Genshin Impact traveling merchant location. We hope we were helpful. For more gaming updates, subscribe to our YouTube Channel. Also, check out our Gaming Guides, Windows Guides, Social Media Guides, iPhone, and Android Guides to know more.