A vast number of treasures, details, and collectibles are hidden in Genshin Impact. Most of the treasures are found in a continent named Teyvant. Besides, some of the treasures are available quickly, whereas some are hidden deep underwater. Mostly, players see the underwater loot as insufficient. However, a recent leak has shared some information about sunken chests with sufficient loot.
Furthermore, as usual, players have to complete specific challenges to get these chests. If you are looking to collect the underwater Treasure Chests, you are in the right place. We will guide you with the location and techniques to manage the underwater treasure chests in Genshin Impact.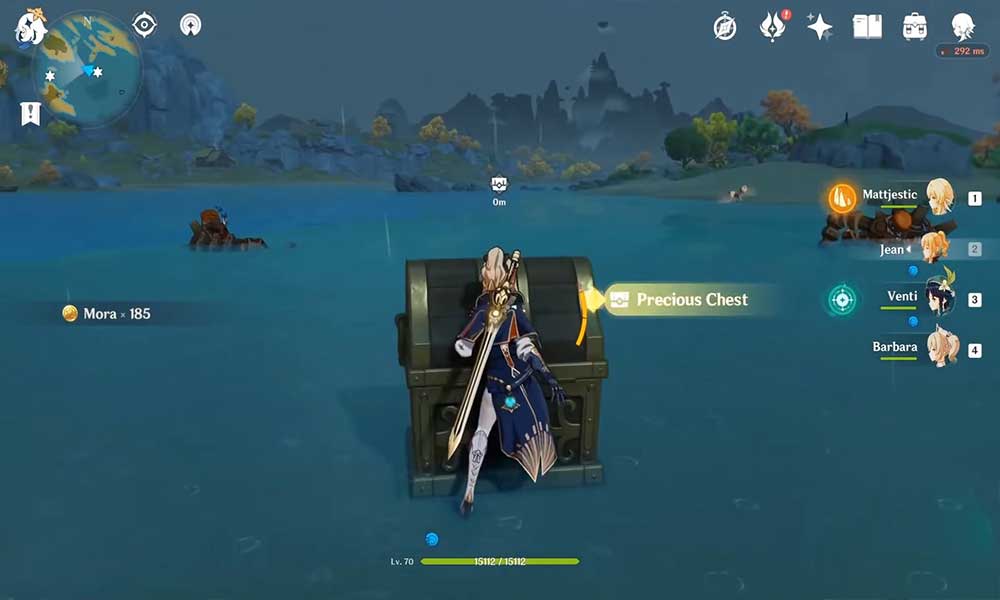 Where to Find the Underwater Treasure Chest
As mentioned earlier, the Teyvant continent has many treasure chests hidden in it. To collect the chests, you may have to clean some areas with Derbies that has magic.
Moreover, each treasure has several conditions that you need to fulfill to collect them. Given below are the methods that will help you collect the underwater treasures.
Genshin Impact: How to Get Underwater Treasure Chests
Unfortunately, our character lacks diving skills because most of the game is played on the land. In addition to this, diving is dangerous because you can hit a beacon, giving you some damage. Moreover, you can not use your attack or defense skills underwater.
Eventually, it would help if you hit the elemental statue, which will give you treasure chests on hitting. Although our character lacks diving skills, this won't make collecting treasures impossible. You can use our elemental abilities to hit the statues. Besides, cryogenic powers can be used as they allow you to get closer to your objective.
Furthermore, there are a few methods that will help you get closer to the statues underwater. At last, you can use explosive rabbits to sink and naturally complete our tasks.
The easiest way is to deploy Amber and Kaeya underwater. The combination of the skills of these two characters can make the task a lot easier. In short, Amber can spot statues while Kaeya's Cyro powers can be used to create a bridge to the sculptures. Use Amber t toss bunny bombs to the beacon. Once the bomb explodes, the pyro element will hit the statue giving treasure chests in return.
That's all we got with getting underwater treasure chests in Genshin Impact. We hope we were helpful. For more gaming updates, subscribe to our YouTube Channel. Also, check out our Gaming Guides, Windows Guides, Social Media Guides, iPhone, and Android Guides to know more.