EMUI is a customized skin always seen on Huawei and Honor smartphones. It carries various advanced features and enhancements over the stock Android Experience. The company keeps on modifying its customized skin to make it intact with new features. Since the past few years, Huawei has made it easy to use with different useful features. EMUI 9.0 is the latest version of the skin based on Android 9.0 Pie.
Nowadays Dark themes are becoming very popular as Google has been promoting the usage of the dark mode. Some other manufacturers and popular apps have already rolled out dark mode support in their respective devices or apps. Although, Huawei is yet to give dark mode in EMUI. If you're are looking for an unofficial way to get Dark themed Android Pie UI for your Huawei/Honor devices, then you are at right place. You can save your eyes with the dark theme on Huawei or Honor devices by following this guide.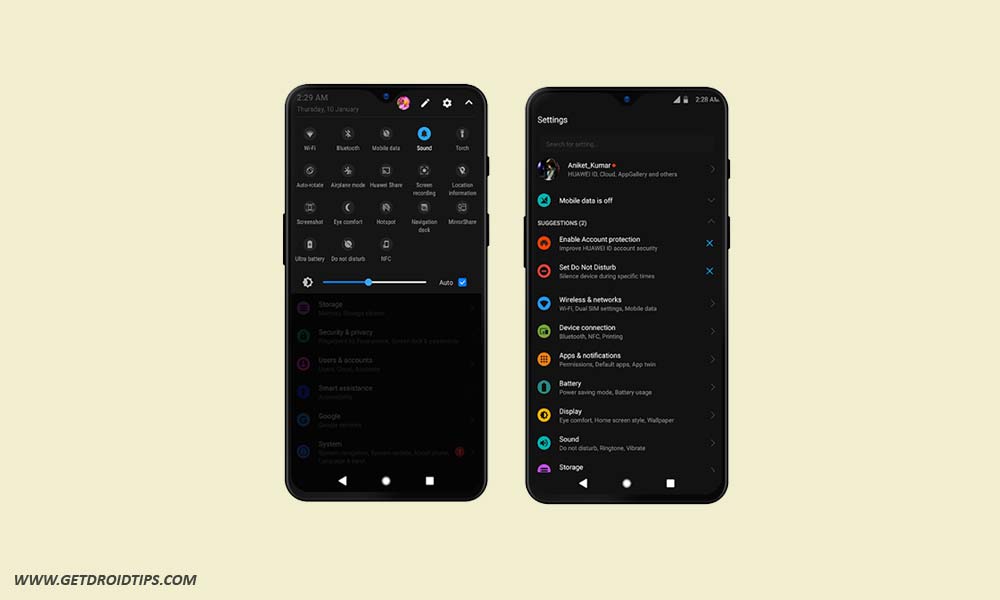 Need for Dark Theme
There is a great need for a dark theme, as it reduces the dangerous Blue light in your eyes and even saves battery on AMOLED display devices. Moreover, many studies show that blue light exposure may increase the risk of macular degeneration. Dark themes improve readability of text, it provides better Contrast and Reduces the Eye Fatigue. According to Google's research using a dark theme on our phones can significantly affect your battery backup.
To enjoy Dark Android Pie theme on your Huawei and Honor devices, you have to install G-Pix app. It will bring new icons, wallpapers and new UI on your device.
Compatibility
The App is compatible with Honor and Huawei devices running on EMUI 5/8/9/MagicUi 2. It may unstable your device if it doesn't match the above criteria.
Steps to get Dark Android Pie theme for Huawei/Honor devices.
[googleplay url="https://play.google.com/store/apps/details?id=emui.en.com.gpix2dark"]
Download the latest G-Pix [Android P] Dark EMUI 8/5/9 THEME from the Play Store via download link given below.
Install it on your Huawei or Honor device.
Now open ThemeApplication in your settings.
Select Me section and select Android P
Hit Apply button
Restart your device and enjoy Dark Theme!
Preview of Dark Theme on Honor/Huawei devices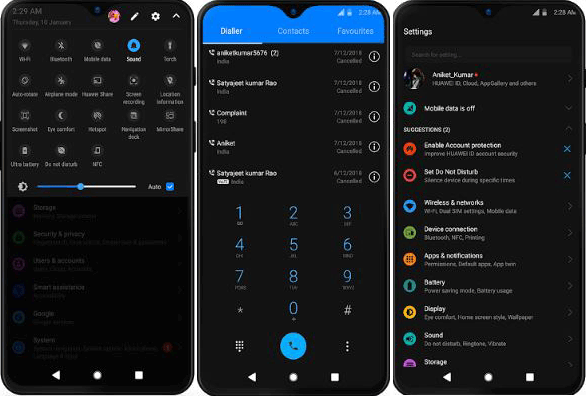 The new guide to install the dark theme on Honor and Huawei devices would have helped you to change the device's UI. If you have any issues or opinions, you can share your feedback via comments below.