One of the best things about the Android devices is they are the perfect blend of some amazing features. As a lot of manufacturers are out there and everyone is known for their specialty, a few devices have purely dedicated features in them. Unluckily, no manufacturer allows us to have a smartphone with custom features.
For this reason, smartphone lovers have to change their devices whenever they find something exclusive in the device of another manufacturer in competition. However, for Android lovers, such days are gone and in the present time, it is actually possible to have the feature of one device into another simply by following some Android tips and tricks. In this post, I will guide you on how to get the LG V30 floating bar on any Android 4.4+ device.
This is actually a feature known to make it easy for users to access their devices and is widely popular among the LG V30 users. If you have your device running on Android KitKat or higher version, you can enjoy it on your device simply.
The best thing about this floating bar in the LG V30 device is users can enjoy a secondary display which in fact, makes a lot of tasks quite easier. Because LG has added this feature in their device after the release of their phone and that too with a software update, it is possible to have it on any other Android-based device with Android 4.4 or above version. So here is what exactly you need to do to keep up the pace in this matter.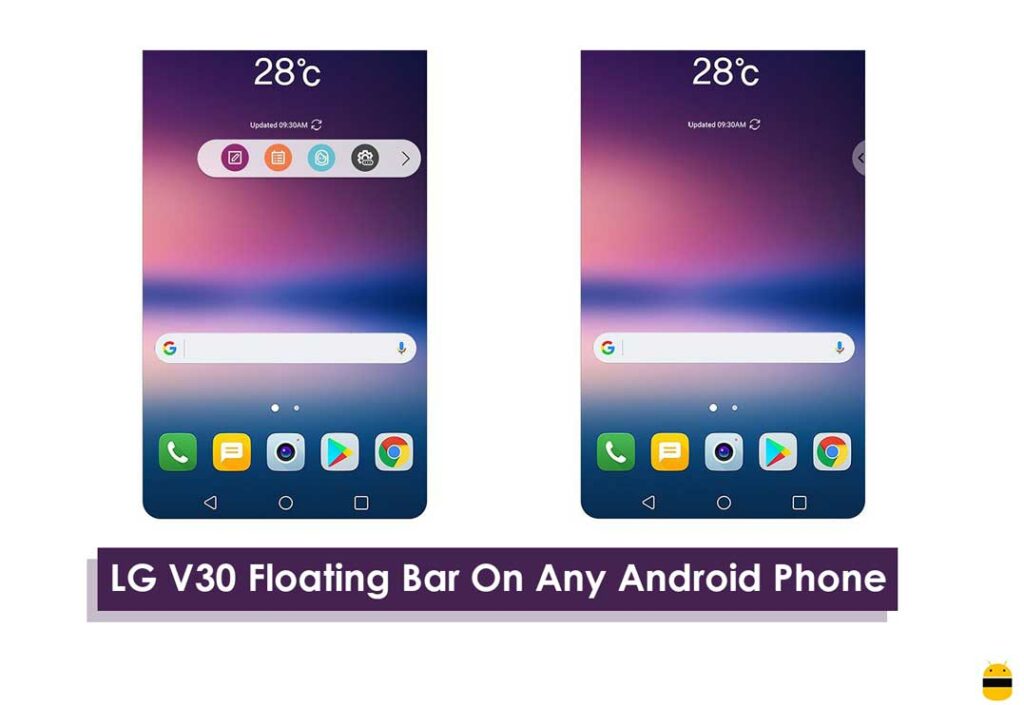 How to get the LG V30 Floating Bar on Any Android 4.4+ Device
First of all download and install the floating bar application from PlayStore.
Launch the application and tap the toggle at the top
Move the icon to the desired height
Add in the apps you want access to
Press the Home button
This feature simply makes it easy for you to access your device. Although you won't get all that a floating button is providing in the LG V30, there are certain tasks that can be made simpler and without doing much.
You can control applications, add their shortcuts, and can add icons as per your choice or preference very easily. The best thing is it doesn't always remain active on the screen. In fact, you will find a toggle at the top of the screen and the floating bar appears only when you turn it ON. So this is how you can enjoy a floating bar on your Android Device with KitKat or higher version.