May 5th, 2018: We finally announced our winners. We will soon contact the winner via email communication. Stay tuned for more. Also we have another month giveaway.
Waiting for the result? Tomorrow we will announce the winner details. Thank you for your patience.
2017 was totally full of fun, excitements, a lot of ups, and a few downs, here at GetDroidTips. But none of this would ever be possible without YOU! Our viewers, readers, and friends who have helped us grow along the way.
This 25th Jan marks a 1 Year milestone of this blog. And since we have walked down this path together, we want to share our happiness with you all. We would also like to THANK YOU for the support you all have provided! But not just verbally, we want to share this joy by conducting a special giveaway for this occasion We want you to feel this excitement as much as we are!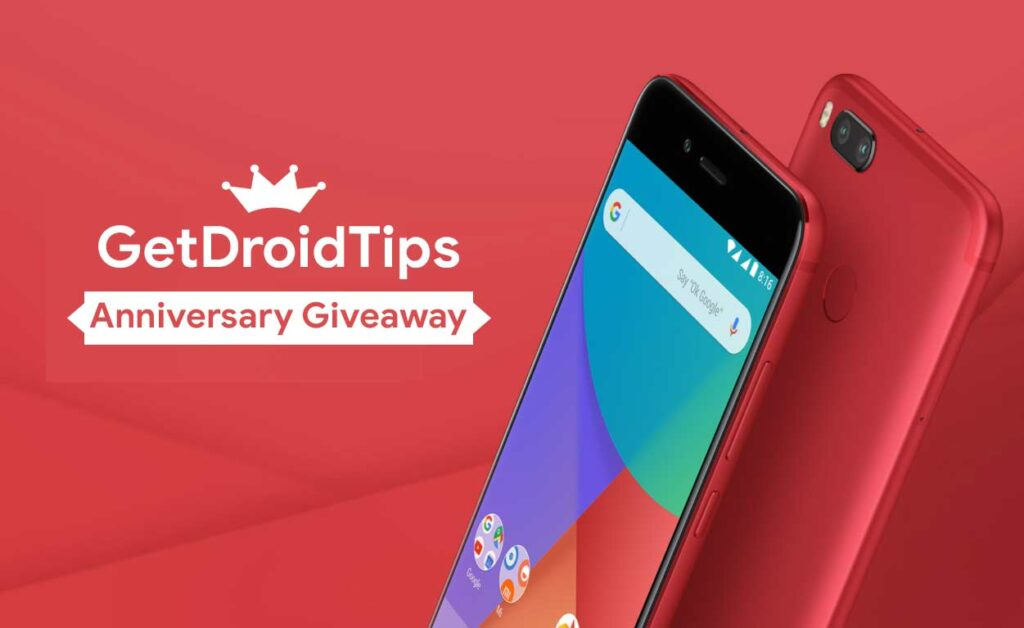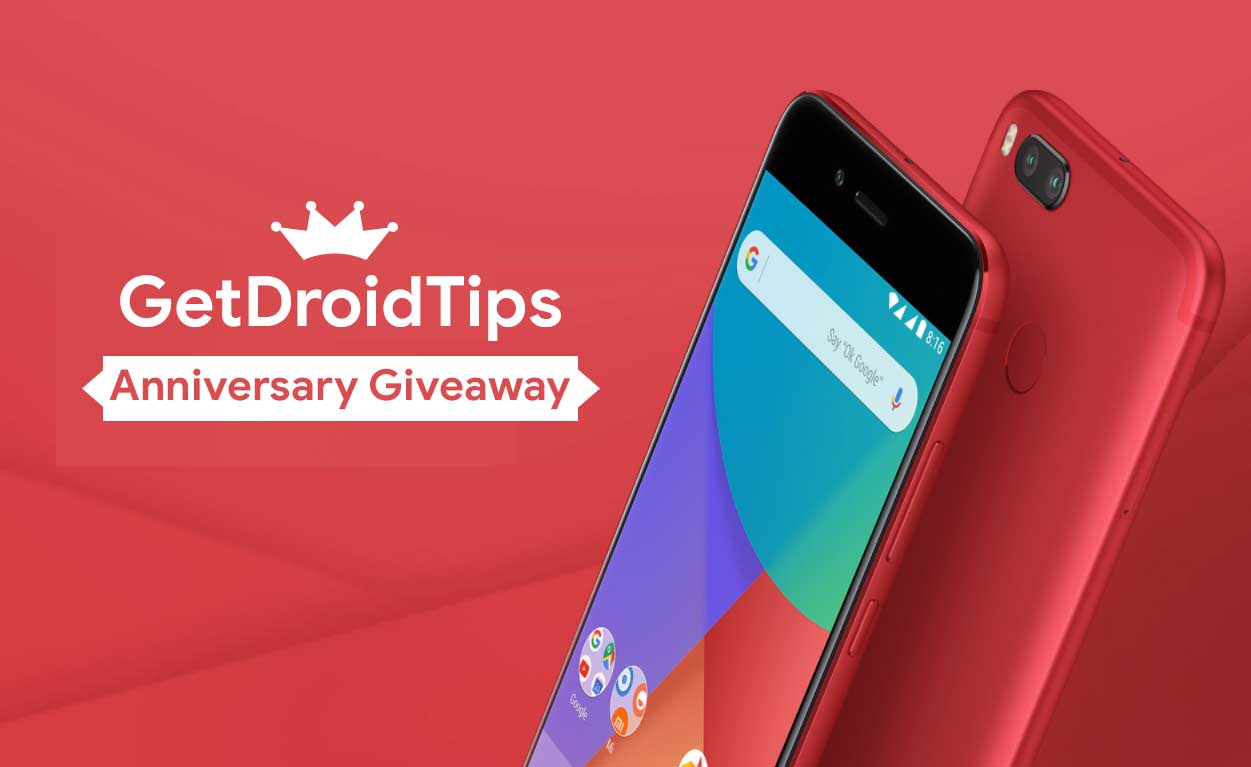 Well this time, there are more than one gadgets available for grabs.
Xiaomi Mi A1
The major highlight of this 1 Year mark is the Android One based Mi A1 from Xiaomi. The Android device is remarkably one of the best ever Android One handsets ever produced and also the first one ever manufactured by Xiaomi.
Aesthetically, the phone follows a slim profile with a Metal body that keeps the fingerprints away. The curved edges add a premium look to the device. Like most other Xiaomi handsets, the Mi A1 also offers a tremendous hardware configuration, considering the pocket-friendly and affordable price tag. These include the Qualcomm Snapdragon 625 processor, 12MP + 12MP dual-camera setup, 4GB RAM, a 5.5-inches Corning Gorilla Glass IPS LCD display, and much more.
For more detailed information, refer to the spec sheet below.
Mi Band 2
The next item available for our users is a smart band, manufactured by Xiaomi. Mi Band 2 is the new and upgraded successor to the previous version. A strong recommendation for every fitness fan. Not just a revised design, but it also offers a better pedometer algorithm that dismisses the unnecessary movements and shows more accurate stats.
It comes with a better OLED display for a clear view in daylight conditions with IP67 dust and splash resistance. Apart from the fitness stats, the all-new Mi Band 2 could also be used as a simple way to unlock your Android device, as well as prompt you with Message and Call alerts.
Overall, Mi Band 2 is one of the best accessories/smart devices you can use along with your Android device.
Skullcandy S2IKY-K610 Ink'd Headset
One prime way to carry your music on the way is through a decent set of earphones.
Skullcandy is a brand, highly known for its amazing audio accessories in a budget. Their products aim at providing a solid audio experience and strong build quality. Not to mention, the products from Skullcandy are quite common and recognized in the world market, especially in countries like India.
The INK'D series from the brand is extremely well built with an ultra-durable flat cable that avoids tangles. The in-line remote and microphone help you easily control the sound volume and also provides a more convenient position for the microphone. The Supreme Sound TM technology produces attacking and powerful bass, warm and natural vocals, and precision highs.
Thank You and All the Best!
Kindly reserve your entries in the widget below and stay tuned for the final results. That's quite something for a giveaway, right? We hope you enjoy this 1-Year anniversary along with us. More giveaways are on there way. Again, we would like to thank our readers for their immense support!
GetDroidTips Anniversary Giveaway