Gold Bullion is the new currency in Fallout 76. This is the pretty hotness in Fallout 76 for now. However, there are, of course, certain things you need to do in order to get this new currency. One thing you have to note is that there is no direct way of getting gold bullion. However, you can obtain them indirectly by means of exchanging and gold press machines.
The first you need to do in order to be able to get Gold Bullion is to complete the main storyline for the Wastelanders update, which was just out recently. Then comes the two ways of obtaining Gold Bullion – exchanging with Simley for a maximum of 300 gold bullion per week and through Gold Press Machines for up to 200 Gold Bullion per day. So without any further ado, let's see how to get Gold Bullion in Fallout 76.
What are Gold Bullions in Fallout 76?
Gold Bullion is a solid gold bar of 24 karat gold. You can trade for it with Regs, who will offer you various recipes and plans that will help you later in Fallout 76. The best way to find it is to go through the Wastelander's main quest-line that is available after the major update. So now you know what the Gold Bullion is. Soon we will discuss the ways by which you can obtain it from a vendor. And most importantly, find the Gold Bullion vendor.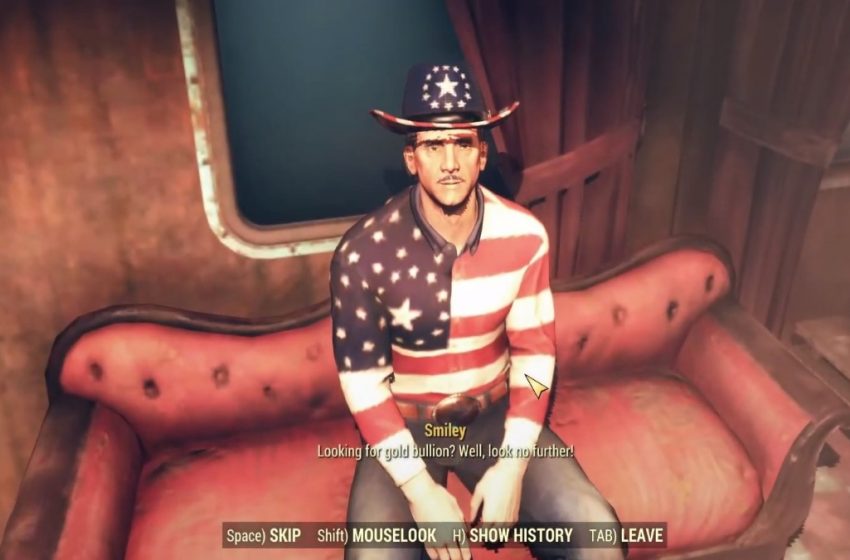 There are primarily two methods of obtaining a Gold Bullion. The first one is offering your in-game currency 1000 caps to a Non-Playing Character "Smiley" for 50 Gold Bullions. While the other method is selling your treasure notes that will happen public events. Now let's continue with the finding of Vendor for Gold Bullion.
Where to Find the Gold Bullion Vendor?
After you have collected enough Gold Bullions, you can now go to the vendors to exchange them for various rewards. There are primarily three Gold Bullion Vendors in the game.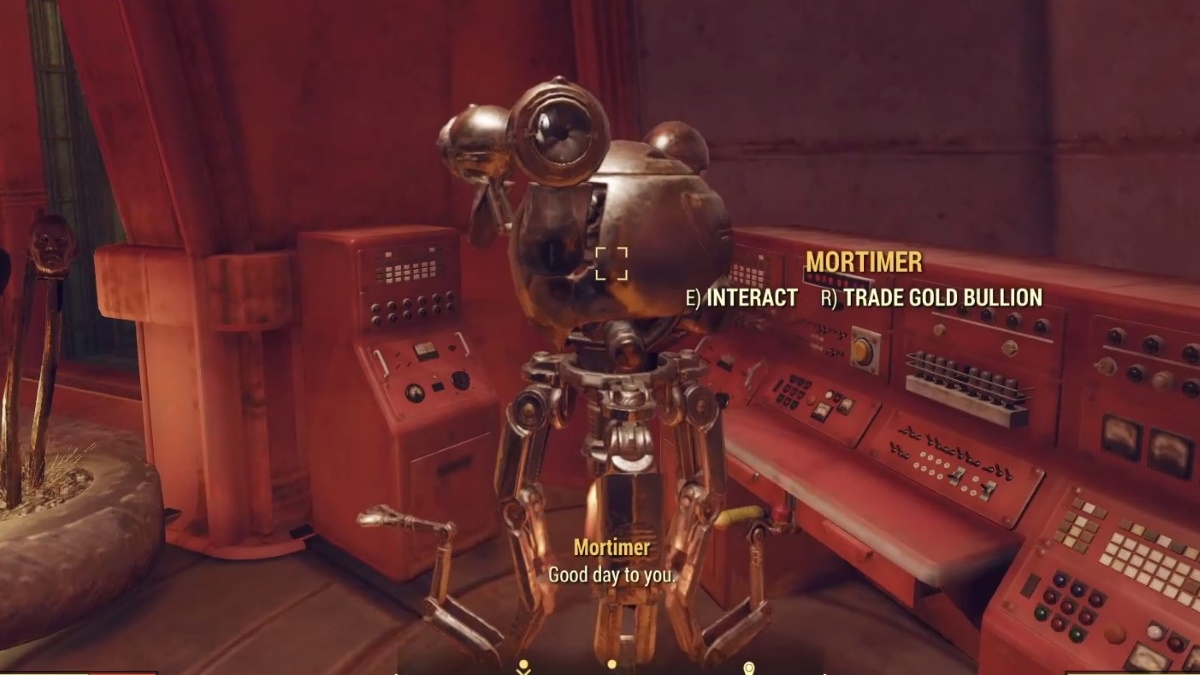 The first vendor is at the Crater, which is on the Northside of the map. You will find it in the West of Prickett's Fort. You now need to speak with Mortimer, and he is the Crater core. Now talk with him for the exchange of Gold Bullion as he is a vendor.
The next one is at the Foundation building. You can find it in the South part of the map. It is at the Spruce Knob Campground. Now you need to talk with Samuel, who is at the sign which is showing the way you need to go. Now find the Underground Head Quater Main Elevator and the guest room. The vendor must be sitting in any one of them.
You will find the third vendor at Vault 79. The Vault 79 building is on the northeast side of the map. When you reach the north side, go to Bailey Family Cabin and then turn to the east. Now you will need to talk with Regs, who is under the ground. Walk to the left into the vault, and you will find him standing next to the Slick.
How to Get Gold Bullion in Fallout 76
1. Exchange Caps for Gold Bullion
You can exchange caps for gold bullion through Smiley. To get to him, simply head to The Wayward and you'll find Smiley. Smiley's has an exchange rate for trading in caps for gold bullion. This exchange rate is at 1,000 Caps for 50 Gold Bullion.
2. Press Treasury Notes into Gold Bullion
The second option is to press treasury notes into gold bullion. You can easily do this with the Gold Press Machines. You can find gold press machines enough at Crater or Foundation.
Also, if you're wondering how to get treasury notes, you can obtain treasure notes either doing public events or by doing quests for either the Settlers or Raiders factions. You'll get two Treasury Notes each for the public events and three Treasury Notes each for doing quests for the settlers or raiders factions. The exchange rate here is 1 Treasury Note for 10 Gold Bullion.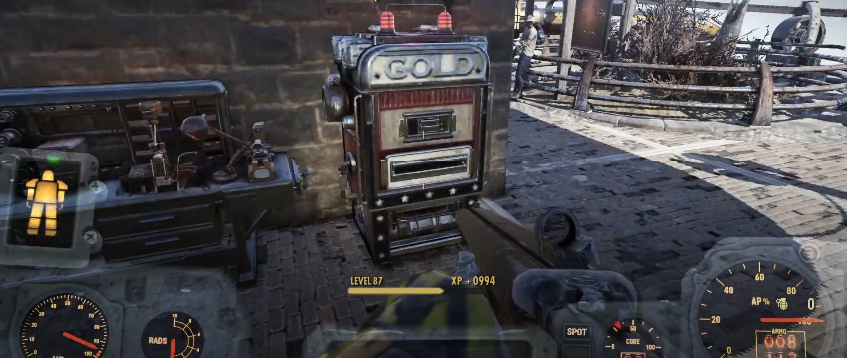 Summing up our guide, we have two ways to get gold bullion. One of these is to exchange caps for gold billions. You can exchange caps with gold billions with Simley in the Wayward at an exchange rate of 1000 caps to 50 gold bullion. The second method is by pressing treasury notes into gold bullion with the gold press machines. You can find enough of these machines at the crater or foundation. This will have an exchange rate of 1 treasury note to 10 gold bullion. If you have any further queries, please let us know in the comments down below. Good luck!
Also, check out our iPhone Tips and Tricks, PC tips and tricks, and Android Tips and Tricks if you've got queries for it or want help. Thank you!