OnePlus has already rolled out stable OxygenOS 12 builds based on Android 12 on a few flagship smartphones i.e. the OnePlus 9 series. OnePlus' OxygenOS 12 has merged with Oppo's ColorOS 12 which means OnePlus smartphones will soon have features from Oppo's custom interface before probably morphing into a single custom UI. Keeping that said, OnePlus users were quite happy with the stable OxygenOS 12 rollout but discovered that are some shortcomings with the update.

Those who upgraded to OxygenOS 12 have lost the ability to disable the Google Discover News feed i.e. the feature is missing.
The OnePlus Community Forum has a tonne of comments from users reporting the issue wherein just after upgrading to OxygenOS 12, they can no longer turn off the Google Discover feed. The feature from Google showcases cards based on the interests of the users and gives a sneak peek into what's new even before users search for something. This is one of the many ways Google makes its users stick to its platform.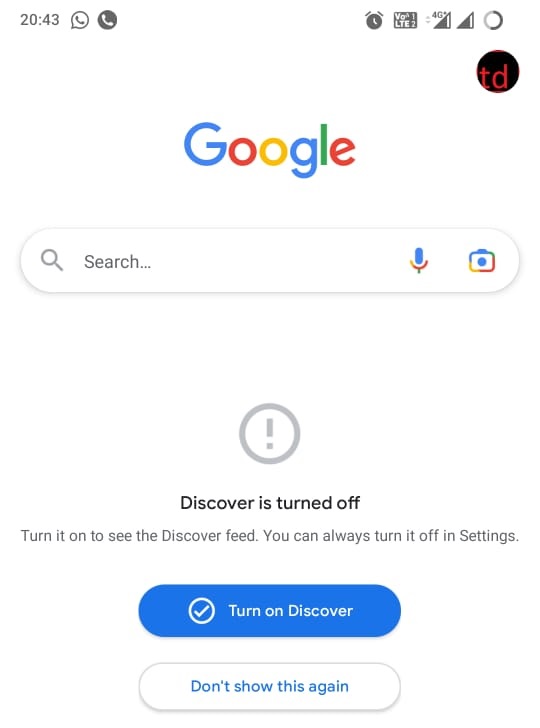 However, not everyone uses the Google Discover News feed. This is why the "Disable" option comes in handy as it allows disabling the feature when not needed. But with the latest reports coming in, there's no disable option on OxygenOS 12 stable so there's no way to disable it. Some users are calling the upgrade a "brutal downgrade" as there are just too many bugs to fix. This includes no personalization on the status bar, KWGT widgets look awful and of course, there's no option to disable Google feed.
Turns out OxygenOS 12 Beta lacked the option to disable the Google Discover feed too although it was a beta update which means the bug is kind of understandable. On the contrary, this is a stable update. OnePlus users are still baffled if this absence of an option is permanent or if OnePlus will make amends in the next update.
At the time of writing this, there was no official statement from OnePlus acknowledging the issue and if they are working on a fix. If you are one of the many OOS12 users struggling with the same bug, you will have to wait for more updates to come.