Google Pixel 4 was one of the most hyped and probably the most leaked smartphone that has ever been made. There were so many rumors, leaks and hands-on surfacing the internet regarding the Pixel 4 device that even Google joined the party and tipped one or two images about Pixel 4 before its launch. And finally, Google Pixel 4 was launched back in September 2019. However, Pixel 4 did not arrive in India all because of the government restrictions on the usage of radar technology. But, continuing with the tradition, Google Pixel 5 is now starting to surface the internet.
According to Jon Prosser of Front Page Tech has given us a first look at could be the next Google flagship, the Pixel 5 XL. Although Pixel 4a is yet to launch, the leaks and rumors around Google Pixel 4 are already making rounds of the internet. In this guide, we will give you all the information about the Google Pixel 5 XL: Everything you need to know and the first look of the device. We will keep updating this post, once more information comes up.
Leaked Images
According to the leaked image, the next Pixel device i.e. it could be the Pixel 5 XL will come with the same build as the last year's Pixel 4 XL. Which hints that there will be a soft touch back panel along with a glossy camera module. Moreover, there will be three cameras this time around housed under the U-shaped module. However, this bump is expected to be huge but, that should not be a matter of concern as it is the latest trend to have big camera bump as we have seen with iPhone XS Max and the recently launched Galaxy S20 series.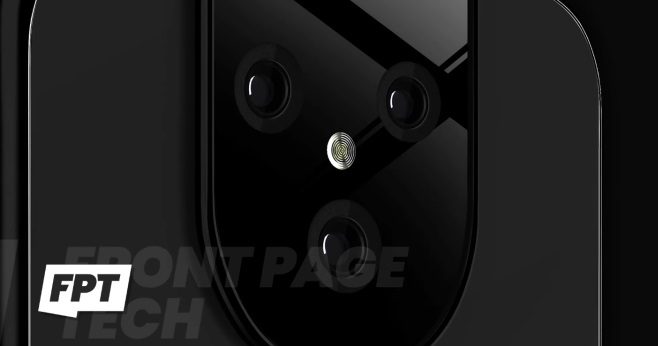 Besides, if we go by the above-leaked image, Google will be including a wide-angle lens for which it faced severe backlash on the Pixel 4 XL smartphone was it ditched it. Tech community was not at all happy with the exclusion of the wide-angle lens from the Pixel 4 XL and it seems like Google has learned the lesson well and will be introducing a wide-angle lens on the Pixel 5 XL.
Notably, this design is based on the 3D CAD model for one of the three prototypes of new Pixel phone. For naive, Google develops 3 prototypes every year and then finalizes on one of the designs. We will be getting more leaks and info about the Pixel 5 XL in the coming days as the launch date will be somewhere around October this year. So, in the meantime, let us wait and watch for further developments in this regard.