Google Pixel devices are one of the most popular flagship grade Android smartphones in the market. Though Pixel smartphones don't come with some extraordinary features or inventions like other branded devices, it offers a powerful & smoother user experience which will give you all the premium feel. However, plenty of Pixel users are facing a common but unknown bug or issue. According to the users, Alarm Volume Turning Down on its own while ringing which is quite irritating.
Now, if you're also facing the same issue with any of your Google Pixel devices, then this guide is for you. We've shared a simple trick or you can say a setting in the Alarm option on your Google Pixel device that should fix this issue completely. So, without wasting any more time, let's take a quick look.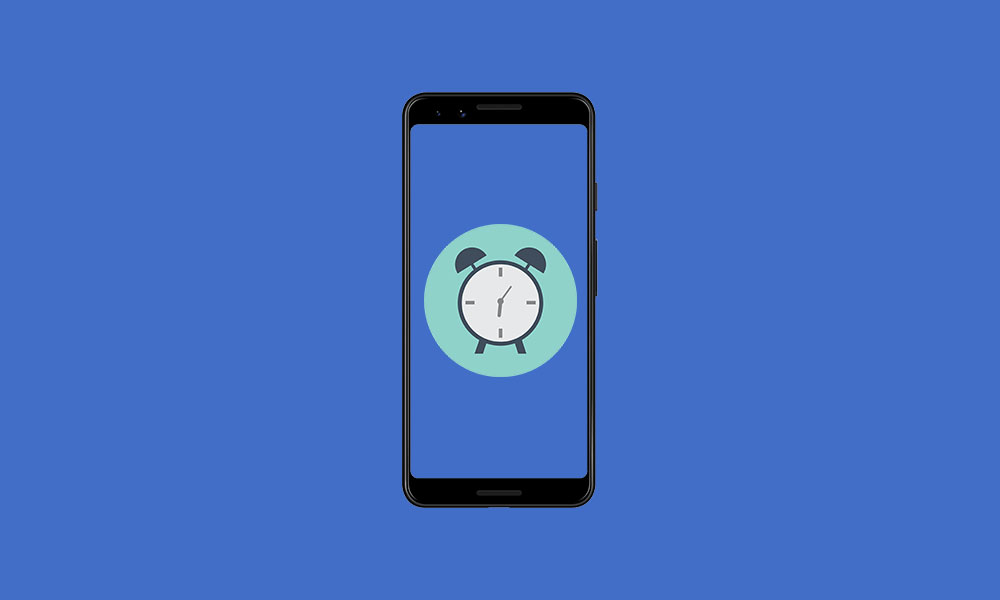 Google Pixel user complaint: Alarms Volume Turning Down on its own? How to Fix?
There is a setting in the Clock app for the Pixel devices or mostly on all Android devices. So, there is a basic concept behind the alarm ringing on Android. Whenever you set an alarm and the alarm start ringing at the specified time, most of us usually try to turn down the volume level by pressing the volume down button initially to reduce the chaos (especially when waking up in the morning from a deep sleep).
So, every time we press the volume down button, it reduces the volume level for the next day as well. Though we think that volume level is at maximum, the actual alarm ring volume was already lowered in the previous day. So, you basically need to do the following step in the alarm menu.
Head over to the Clock app.
In the Alarm section, tap on the 3-dot menu icon on the upper-right corner.
Open Settings menu > Make sure that the alarm volume level is high.
Tap on Gradually increase volume option.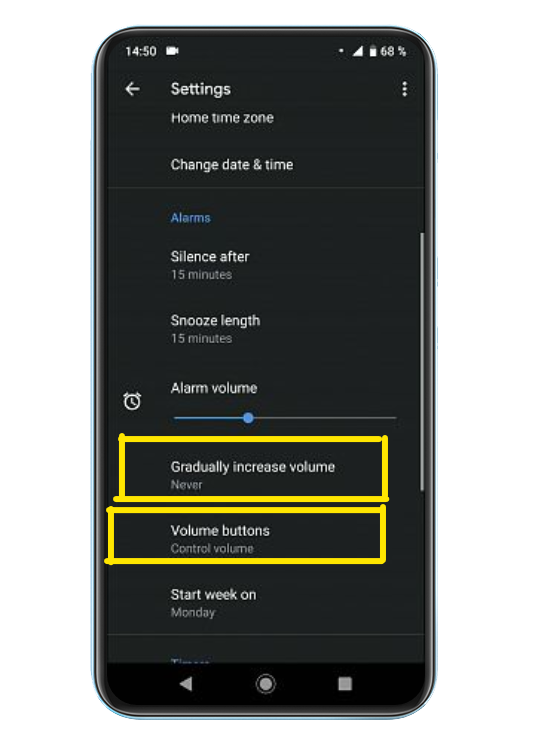 Here you will need to choose an option according to your preference. (Never is recommended)
Once you set the Never option, during the alarm ringing, the volume keys won't decrease the volume level anymore.
Additionally, you can go to the Volume buttons option and set an action so that you don't even mess up with your volume level accidentally.
We hope this method should simply fix the low volume issue.
Note:
You can also go to the Digital Wellbeing and turn off Wind Down option for alarm.
Go to Settings > System > Gestures > Active Edge and turn off Squeeze for silence toggle.
Similarly, turn off Flip to Shhh option from Gestures so that turning upside down your device display to a surface or table won't silence the alarm or incoming call ringer.
That's it, guys. If you've any queries, let us know in the comments below.
Source: Reddit