For both veterans and newcomers, participating in races in GTA 5 Online is important in order to complete the Daily Objective. GTA 5 Online offers a lot of activities for players to participate in. These include finishing jobs, taking up free mode challenges, and dropping by the Vanilla Unicorn every few hours.
While car and bike races are common, this guide aims to show you how to participate in the new sea races in Grand Theft Auto V. Let's read on and find out without much more ado.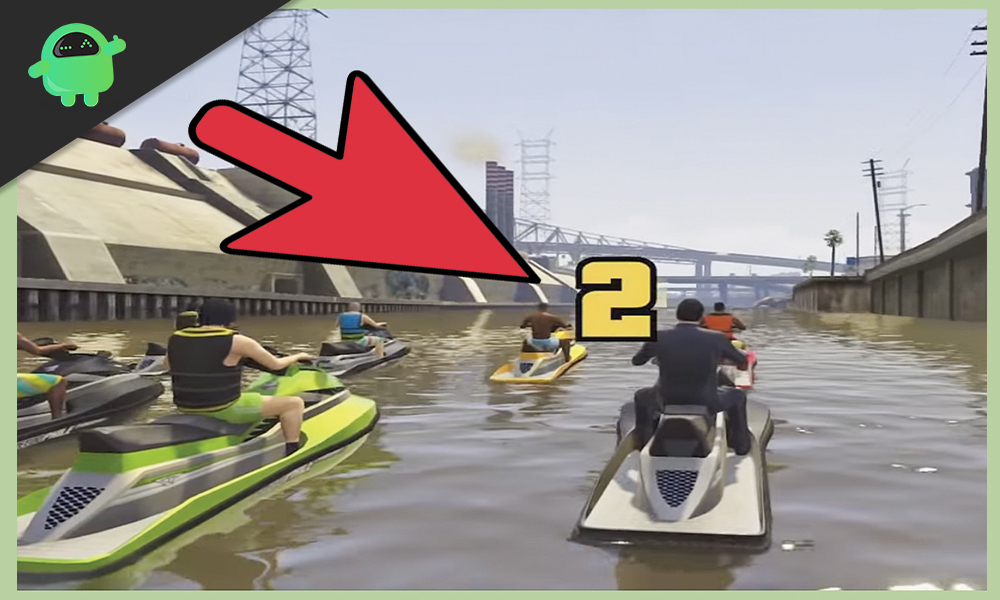 About the Sea Races in Grand Theft Auto V
Recently, Rockstar Games introduced a brand new feature in the open world of Grand Theft Auto. This feature is a campaign known as the Sea Race. Basically, it involves players having a blast in the waters, racing against each other on their jet skis, boats, and even submarines! Participating in sea races contributes to the 100 percent completion objective. You can take part in these races with your friends, as well as other players online. Participating provides you a very good opportunity to obtain some RP in GTA V as well. Not to mention, it's some serious fun!
As far as single-player campaigns are concerned, sea races will be unlocked and become clearly visible on your map after you complete the Hood Safari. There are four different Sea Races available for the single-player campaign in Grand Theft Auto V Online, which have been described below.
East Coast – As you can make out from its name, this race takes place in the East Coast Pacific Ocean in GTA 5. The biggest challenge here is facing the turbulent waves that make it difficult to take turns properly. However, you might be aided in leaping over the rocks that often block your path.
North East Coast – In order to locate this race, you will have to visit the El Gordo Light House. It is significantly longer compared to the previous race and will require you to hone your turning skills first. You can try leaping over the smaller rocks in your path, and dodge the larger ones.
Ranton Canyon – This race is available at the Zancudo River in Blaine County in GTA 5. You will have to deal with narrow waterways in this rather shallow river. Rocks in the water also pose significant obstacles in your course. That said, you simply need to persevere and give it your best. Remember that your competitors are going to experience the same challenges in the race.
Los Santos – This race takes place at the Cypress Flats in South Los Santos. You might recall that you had once accomplished the Hood Safari mission over here. Make sure to make a wide detour around ships in order to avoid running into them. Watch out for the pillars beneath the bridges as well.
How to Participate in Sea Race in GTA 5 Online?
Now that we're acquainted with the different types of sea races in GTA 5, it's time to find out how you can participate in them. After you have unlocked sea races in the game, you can take part in them by following the steps given below:
First of all, click the "Start" button and open the GTA Online menu.
Select the "Online tab" and go down to the "Jobs" section.
Choose "Jobs" on the menu and go through the list of available choices.
Select the option marked as "Play Job."
Select "Rockstar Created."
Go to the bottom of the page, and you will see a number of options to choose between different kinds of races.
Click on "Races" and then choose "Sea Races" there.
You will see a list of sea races available to participate in. Select the one you would like to join.
You can now choose to host a new game or take part in matchmaking. Once you make your decision, your race will startup. Now get the adrenaline pumping and ace it there!
We hope you find our guide helpful as you get set to race through the turbulent waters in Grand Theft Auto V. You can read our more guides on iPhone and iPad, PC Troubleshooting, and Android Guides for more. We want you to participate in the $150 giveaway by subscribing to our YouTube Channel. If you have any feedback or queries, comment down below with your name and e-mail ID.