Huawei is a smartphone manufacturer who had acquired good global attention within the few years of launch. The company had shown good improvements in the year of 2017 and had launched a number of devices in the market which acquired a good amount of sales. Although Huawei couldn't get the same success as another Chinese manufacturer Xiaomi, the company have shown good improvements which is what makes them well motivated for the year of 2018. From the starting of the year itself the smartphone market saw some good launch news from Huawei. The first launch from the manufacturer is the Huawei Honor 9 Lite. The device is priced at Rs 11000 and is considered to be a budget smartphone which will offer some good configurations. In this guide, you will learn to fix Bluetooth Connectivity issues on Honor 9 Lite.
The device comes with the latest 18:9 screen ratio and has a 5.65-inch display. The device is powered by octa-core Hisilicon Kirin 659 processor. The device offers an impressive camera department with dual camera setup on both front and rear. The dual camera includes two sensors of 13 MP and 2 MP both on the rear and front. Out of the box you get to experience the latest Android 8.0 Oreo on the device. A good battery with a capacity of 3000 mAh is also added. There are two variants of the device available, one with 3 GB RAM and 32 GB ROM, and the other with a 4 GB RAM and 64 GB ROM.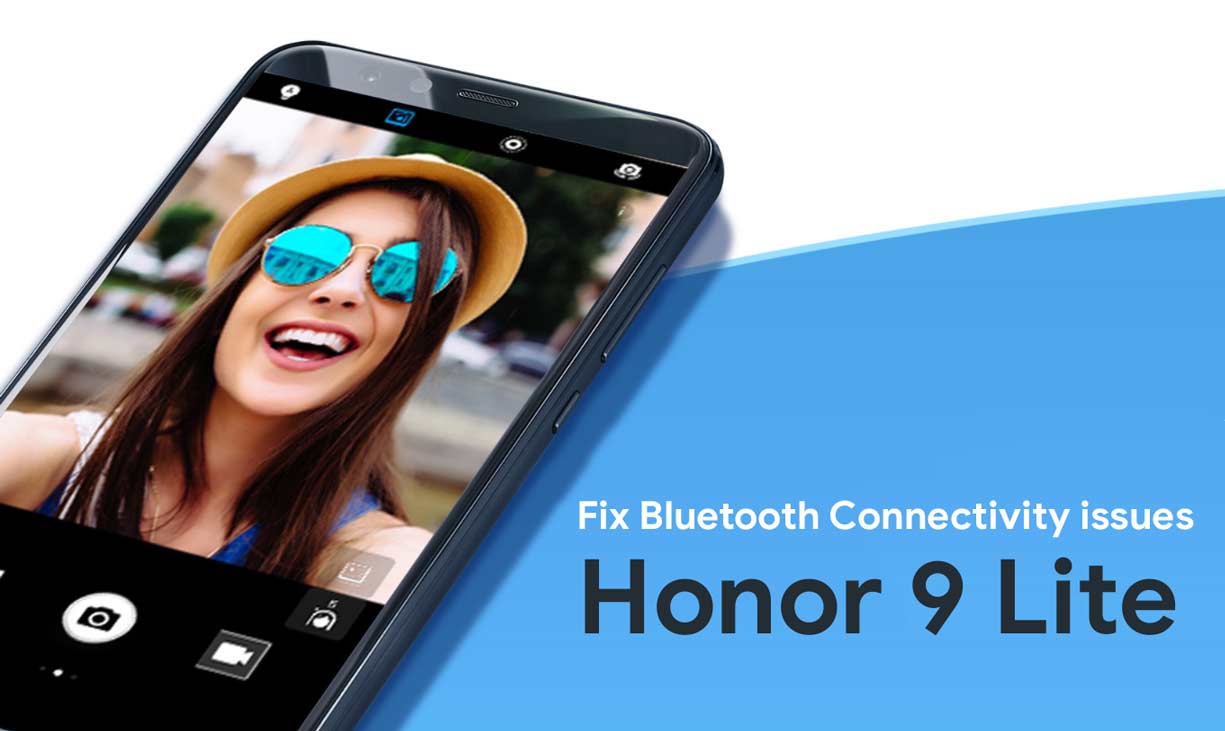 Steps to Fix Bluetooth Connectivity issues on Honor 9 Lite
It has been a long time since Bluetooth became an important part of smartphones. This wireless connectivity option serves as a great way to connect with other device and also to share data. Users of most smartphones do face some issue with their Bluetooth connectivity at times. If you are facing such issues on your Honor 9 Lite, here are some tips to fix it.
Toggle Bluetooth on and off
This is the most basic fix you can try for any kind of issue with your device Bluetooth connectivity. When you toggle your Bluetooth option off and then switch it on again, this can act as refreshing the whole connection. This can solve any minor issues associated with the device. The steps to do it are:
Open settings
Click and Open Device Connection option
Tap on Bluetooth
Tap the toggle button on the top right
Repeat the steps to switch it back on
Unpair and pair again
If you are facing the issue only with connecting to a particular device, then unpairing it and pairing again might work for you. The steps to do this are:
Open settings
Tap on Bluetooth
You will find the paired device
Tap on the device name
Select Disconnect to delete the device
Tap again on the device name to pair again
Factory reset
If nothing given above solved your issue you can try factory resetting the device. It is recommended that you backup all important data before performing a factory reset.
Open settings
Scroll down and tap on system
Tap on Reset
Choose factory data reset
Confirm when prompted
Wait until the device reboots itself
I hope this guide was useful in understanding how to Fix Bluetooth Connectivity issues on Honor 9 Lite. If any queries or feedback, please leave a comment below.