The Chinese manufacturer Huawei started the year 2018 with the launch of the Honor 9 Lite. The device is coming with some impressive features but is priced low. As usual, the honor 9 Lite is another device from Huawei which promises good value for money. Although a few premium devices from Huawei to be launched soon were making news everywhere, the manufacturer for some reason decided to start the game with a budget device. In this guide, you will learn to fix Wi-Fi connectivity issues on Honor 9 Lite.
The Huawei Honor 9 Lite comes with the latest 18:9 screen ratio and has a 5.65-inch display. The device is powered by octa-core Hisilicon Kirin 659 processor. The device offers an impressive camera department with a dual-camera setup on both front and rear, with two sensors of 13 MP and 2 MP. Out of the box Honor 9 Lite users get to experience the latest Android 8.0 Oreo on the device. A good battery with a capacity of 3000 mAh is also added. A 3 GB RAM and 32 GB ROM variant and a 4 GB RAM and 64 GB ROM variant are available with a price tag starting at Rs 11000.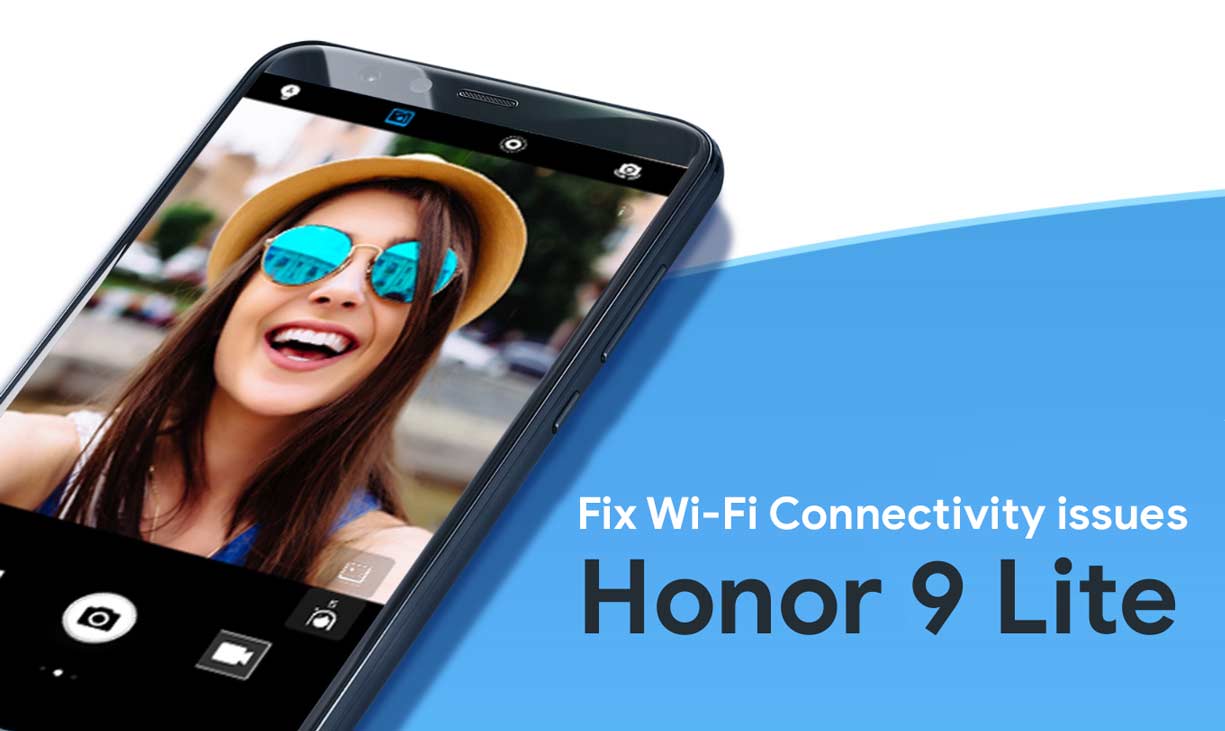 Steps to fix Wi-Fi connectivity issues on Honor 9 Lite
The Internet has become very important for people today and for years they have been on the search for a reliable and fast way to connect to the internet. This itself is what made Wi-Fi very popular. Today Wi-Fi defines internet and majority of smartphone users rely on Wi-Fi network to connect to the internet. They are fast, cheap and can be used by multiple devices at a time. With the internet being such an important thing a Wi-Fi issue can be really annoying for most users. If such an issue is annoying you with your Honor 9 Lite, here is a guide to fix it.
Toggle Wi-Fi on and off
This is the most basic fix you can try for any kind of issue with your device's Wi-Fi connectivity. When you toggle your Wi-Fi option off and then switch it on again, this can act as refreshing the whole connection. This can solve any minor issues associated with the device. The steps to do it are:
Open settings
Open Wireless and Network
Tap on Wi-Fi
Tap the toggle button on the top right
Repeat the steps to switch it back on
Forget the network and connect again
If you are facing the issue only with connecting to a particular Wi-Fi network, then forgetting the network and connecting to it again might work for you. The steps to do this are:
Open settings
Open Wireless and Network
Tap on Wi-Fi
You will find Available Network to which you have connected
Tap on the network name
Select forget this network
Tap again on the network name
Enter password and tap on connect
Factory reset
If nothing given above solved your issue you can try factory resetting the device. It is recommended that you backup all important data before performing a factory reset.
Open settings
Scroll down and tap on system
Tap on Reset
Choose factory data reset
Confirm when prompted
Wait until the device reboots itself
I hope this guide was useful in understanding how to Fix Wi-Fi Connectivity issues on Honor 9 Lite. If any queries or feedback, please leave a comment below.