Call of Duty: Warzone is an outstanding online battle royale game for the COD lovers or BR lovers. It's a treat to play and watch Warzone with exciting graphics, gameplay, weapons, more. However, the matchmaking level of Warzone is pretty harsh and it's quite getting hard to be in the game for longer. But why this is happening a lot and with almost every player? To be very specific, plenty of Warzone players are using hacking tools or tricks to become much powerful than others and most of them are winning matches. Here we'll discuss how to Hack in Call of Duty Warzone.
Although Infinity Ward and Activision are slamming all the cheaters or hackers in the Warzone game by filtering the list with a permanent ban, the keen players are still wanted to be on top by using hacking tools or services. As not all players are a top-level hacker, therefore, most of the interested players are purchasing hacking tools or cheats that mostly works fine on a specific game version. Additionally, the newer cheat codes and hacking tools are quite in stealth mode that can't be easily detected.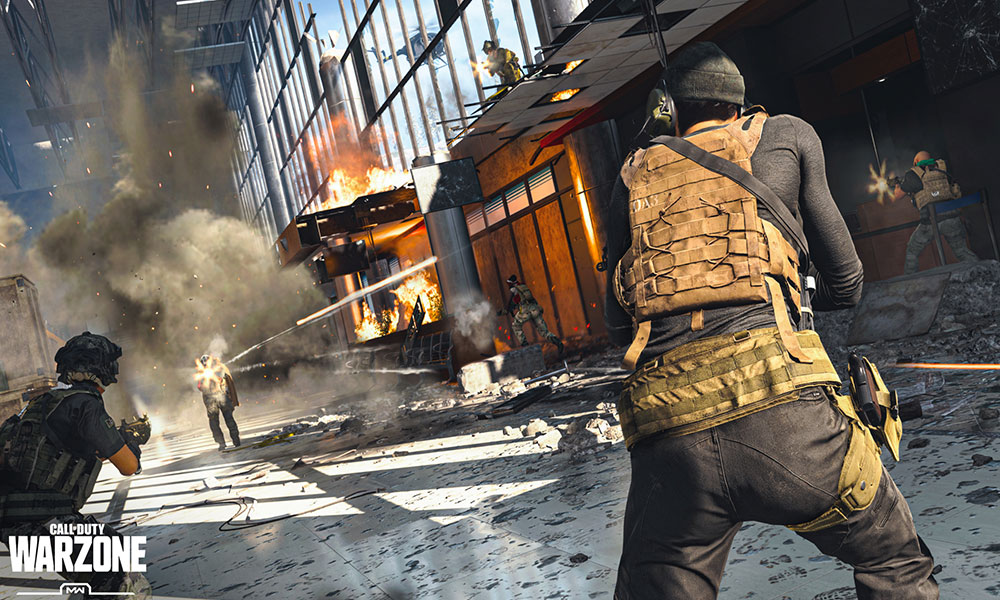 How to Hack in Call of Duty Warzone
There are a couple of popular forums or services available online from where all the interested Warzone players can buy the cheats or hacking tool and use them on the game. As we all know that the matchmaking levels are generated based on kills, rewards, skills, etc and players can't survive in the gameplay even they're good at it.
So, the zeal or frustration comes to the end by using hacks or cheats in the game that includes Aimbot, ESP, Sight, Distance, Visibility, Health, and more.
Using cheat codes or hacking tools, players can easily win matches with minimum efforts and time.
Can locate other lower level players on the map and with the help of aimbot accuracy. It increases the chances to win matches.
One of the most useful features is Wallhacks. From any kind of obstacle or wall or building, hackers can easily point out players and kill them without any hassle.
The range of bullet firing increases to target and shoot your enemies.
Some of the cheat services doesn't reveal the credibility of the player who is using hacking support in the system coder of COD Warzone.
Most importantly, while running the hacking tools or cheats, the COD Warzone system doesn't detect or block your game with the help of improved technology and mechanism.
Talking about the Aimbot feature, it offers auto-switch mode, advanced bone, auto knife, auto fire mode, distance checking, movement prediction, visible target locking, instant kill, smooth aiming, and more.
With the help of Warzone ESP (Extra Sensory Perception) while gaming, hackers can easily see or predict wallhacks and x-ray in visibility for better killing. It also saves time and effort. That means even from the solid surfaces or obstacles, you can easily detect and kill enemies without their knowledge.
Cheats also remove some of the obstacles from the gameplay like fog, smoke, recoil, etc.
Target warning is another useful hacking feature whenever someone else is targeting you or aiming you, a warning message will appear on the screen for your safety. Therefore, you will get proximity alert, aiming alert instantly.
It's also worth mentioning that cheats or hacking tools can protect you from the COD Warzone Anti-Cheat protection. So, cheats are undetectable and this ensures that the Warzone system won't ban you. It offers battle eye, protection from spectators, and more.
You can find a couple of paid hacking services or sites online like battlelog.co or skycheats for Call of Duty Warzone. After purchase, you can follow the respective guidelines in order to implement cheats in your game according to the game version.
Note:
This article is for information purposes only and we're not promoting or encouraging any kind of cheating or hacking for COD Warzone or any other games. It's totally your choice. By the way, Genuine and Pro gamers always fight hard and find their own valid way to win battles and of-course skills matter.
That's it, guys. We hope you've found this information useful. For any queries, you can comment below.