Heart Rate is also known as Pulse rate which is considered as a person's heartbeat count in a minute. These days most of the fitness bands and fitness tracker applications offer heart rate monitoring features. Mi Band Tools app is one of them and available on Google Play Store as a premium app. So, if you've recently brought this app and the heart rate isn't working properly, check this guide. Here we've shared the troubleshooting guide on Heart Rate Monitor not working on Mi Band Tools.
Here are some of the possible solutions available and mentioned below that can be helpful to you. If in case, the issue still persists, we will recommend you to check the Mi Band Tools with other Mi Band wearables by connecting it. So, you will understand what is causing trouble for you.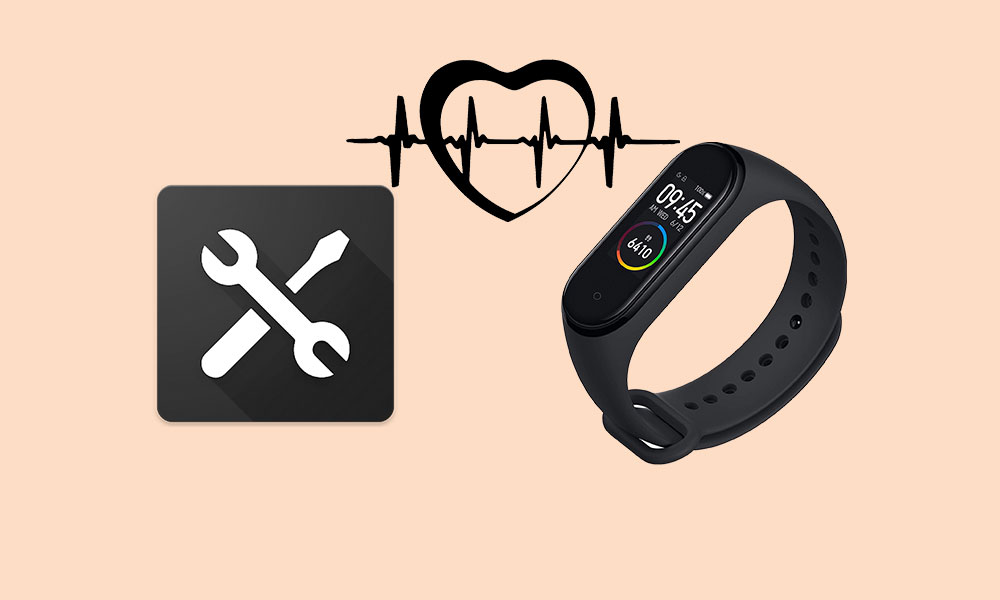 Fix Heart Rate Monitor not working on Mi Band Tools
First of all, you will need to reboot your device and the newer generation of Mi Band wearables as well. Then try to update the Mi Band Tools and Mi Fit app to its latest version. Still, facing issues with heart rate monitoring, follow the steps below.
1. Synchronize Profile
Reboot your phone > Open the Mi Fit app.
Synchronize your Mi Band wearable with the Mi Fit application.
Launch the Mi Band Tools app > Tap on the Bluetooth icon in the top-right corner of the screen.
Wait for around 60 seconds and check whether the heart rate monitor is working properly or not.
2. Check Background Killing Tasks
Some times, the device system works aggressively to clear the background tasks or RAM for better performance. But it simply affects the user experience due to the cleaning cache or RAM of third-party apps. Make sure to delete the task killer or RAM cleaner service. Otherwise, you can exclude the Mi Fit app and Mi Band Tools app from memory management.
3. Enable Smart Lock Feature
By enabling the Smart Lock feature on your Android device, you can fix the heart rate monitoring issue as it improves the overall stability.
4. Enable Status Bar Notification for Mi Band Tools
Head over to the Mi Band Tools app > Tap on Settings > Enable the Status Bar Notification.
This feature can kill the process of the Mi Band Tools apps from being killed by the device system.
5. Turn Off DND Mode (Doze Mode) on your Phone
The device running on Android 6 Marshmallow or later versions features Doze mode or DND (Do Not Disturb) mode. Make sure to add an exception for the Mi Band Tools app and Mi Fit app on your device. Otherwise, simply turn off this feature.
6. Reinstall Mi Band Tools & Mi Fit App
Reinstalling an app may clean the cache or data-related issues on your device. So, you can get a better stability or performance.
Unpair and Uninstall both the Mi Band Tools & Mi Fit apps on your device.
Delete the connected or paired Mi band wearable > Turn off the Bluetooth.
Restart your Android device.
Go to the Google Play Store and reinstall both the Mi Fit and Mi Band Tools apps.
Now, pair your Mi Band wearable with the Mi Fit app and try to fully sync the wearable.
Finally, launch the Mi Band Tools app and perform Profile syncing, notification access for the Mi Band Tools, and notification access for the Mi Fit app.
That's it, guys. We assume that this guide was useful to you. You can comment below for any queries.