Realme smartphones have grown immensely over the years especially in India. Thanks to the brilliant performance by the Realme 5 and 5 Pro smartphones, and later on with the Realme X2 Pro, Realme made a great impact in the Indian smartphone market. Moreover, the company is coming up with new and innovative smartphones this year. Moreover, the company is expected to bring in the X50 5G smartphone which will be unveiled in the MWC (Mobile World Congress) in 2020.
However, if you have recently bought a new Realme device, then this guide is probably a good kickstart guide for you. As in this post, we will guide you with the first 8 things that you need to do on your new Realme phone. Notably, with the help of this guide, you will be able to set up your Realme smartphone in the most appropriate way and also learn a few things if you are into digging up the features of your phone. So, without any further ado, let us get straight into the article itself: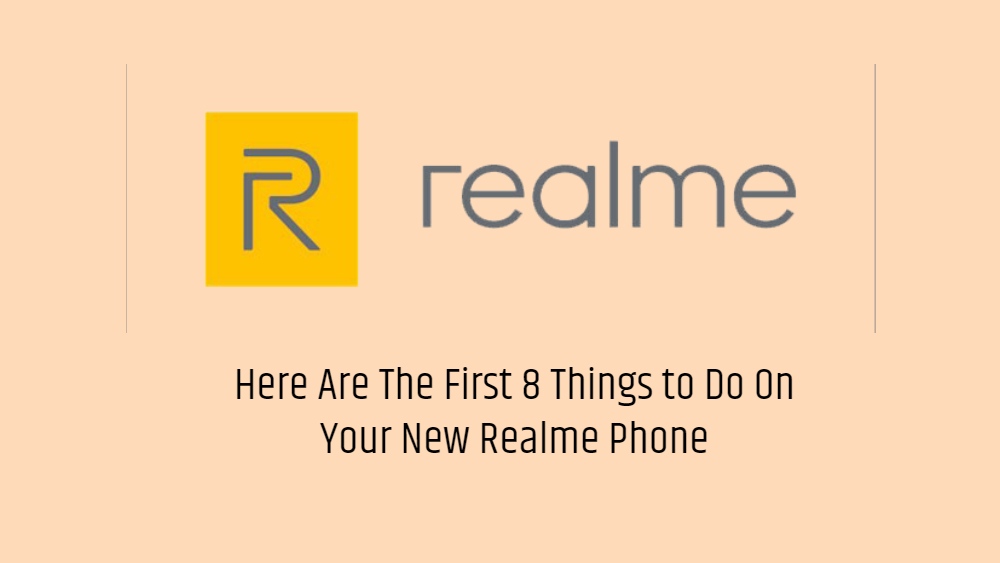 Here Are The First 8 Things to Do On Your New Realme Phone
Below is the list of things that you need to, once you get your hands on the Realme smartphone:
Gesture navigation is the thing that most of the modern-day smartphones feature. In fact, the latest Android operating system, i.e. the Android 10 also features a new interactive navigation gesture-based system. Hence, it becomes a bit necessary to enable navigation gestures to get that full view experience. To enable the gesture navigation:
Head over to the Settings > Convenience Aid > Navigation keys > Swipe-up gestures to enable them.
There are a few other options available by which you can set to go back by swiping from right or left or back from both sides, etc.
Uninstall Bloatware
Bloatware is crapware that should not be provided in the first place by the OEM. In fact, several OEMs are headed this way in providing the user with a vanilla experience. However, what's good is that Realme smartphone does not include too many bloatware like Xiaomi's MIUI, etc. To uninstall, you just tap and hold on the app icon that you want to get rid off and that's it!
Use a Third-Party Launcher
Realme UI or the ColorOS custom skin of Realme smartphone is not as smooth or easy to use and looks a bit cartoonish. So, it better advised that you use a third-party launcher if you have bought a new Realme smartphone. Some of the better launchers could be Nova launcher, Lawnchair, Action Launcher, etc.
Enable Smart Sidebar on your Realme Phone
If you want to access the apps installed on your device then, Smart Sidebar is one of the best options that you must enable on your Realme smartphone. A white vertical line will be shown in the top right corner which you can swipe inwards on the line to enable the smart sidebar. Moreover, you can also add your favorite apps on the sidebar and click on them to access directly from wherever you are on your smartphone. To enable this:
Settings > Convenience Aid > Smart Sidebar.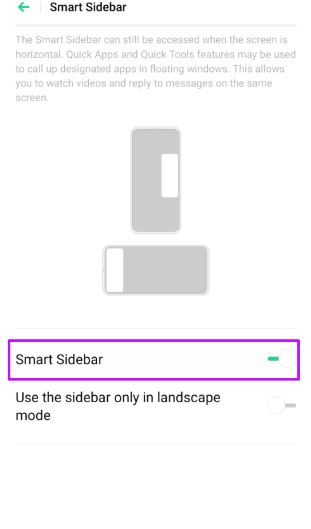 Enable Automatic Call Recording
If you have bought a Realme XT then, it has an inbuilt automatic call recording feature. You can choose to record all the incoming calls as well as choose to record calls only from unknown callers. To enable Dialer > Settings > Call Recording and select Auto Record.
Activate Dolby Atmos
There are a few Realme devices that feature the Dolby Atmos and Dolby Atmos doesn't need any introduction. So, if you own a Realme device with Dolby atmos then, head over to
Settings > Sound & Vibrations
, and select
Dolby Atmos
. You can choose the preset according to your convenience and that's it.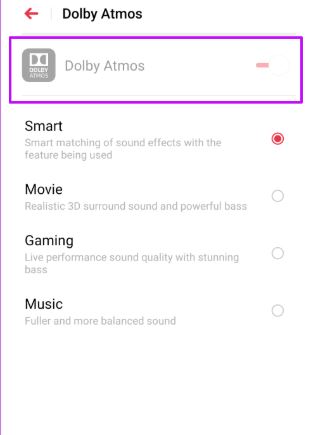 Enable Sleep Standby Optimization
If you want to extend the battery life of your device, you should enable the sleep standby optimization. This saves the battery of your device while you are sleeping but once you pick up your device it switches back to its normal routine. Head over to battery settings>>Power saver and toggle on the Sleep Standby option.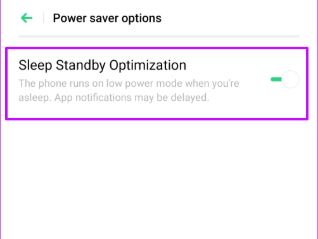 So, there you have it from my side in this post. I hope you guys liked this post and were able to successfully set up your Realme device and also enable the most needed features on your Realme phone. Let us know in the comments below if you liked this post. Until the next post…Cheers!