Are you looking for unique earbuds that are different from the others? If yes, then nothing better than the HHOGene GPods light earbuds. It's a new earbud that comes from the HHOGene ,which is an innovative tech brand under HHO, the idea firstly came from the concept of "light", they hope to generate smart and funny products through continuous research on the digital light with technology and creative design. HOGene's GPods, the world's first true wireless light earbuds, were the company's first product.
However, in case you are planning to buy these amazing earbuds for your smartphone, then you are in the right heaven as in this article, we have explained everything about the HHOGene GPods light earbuds. So, let's have a look at the key selling points of these earbuds.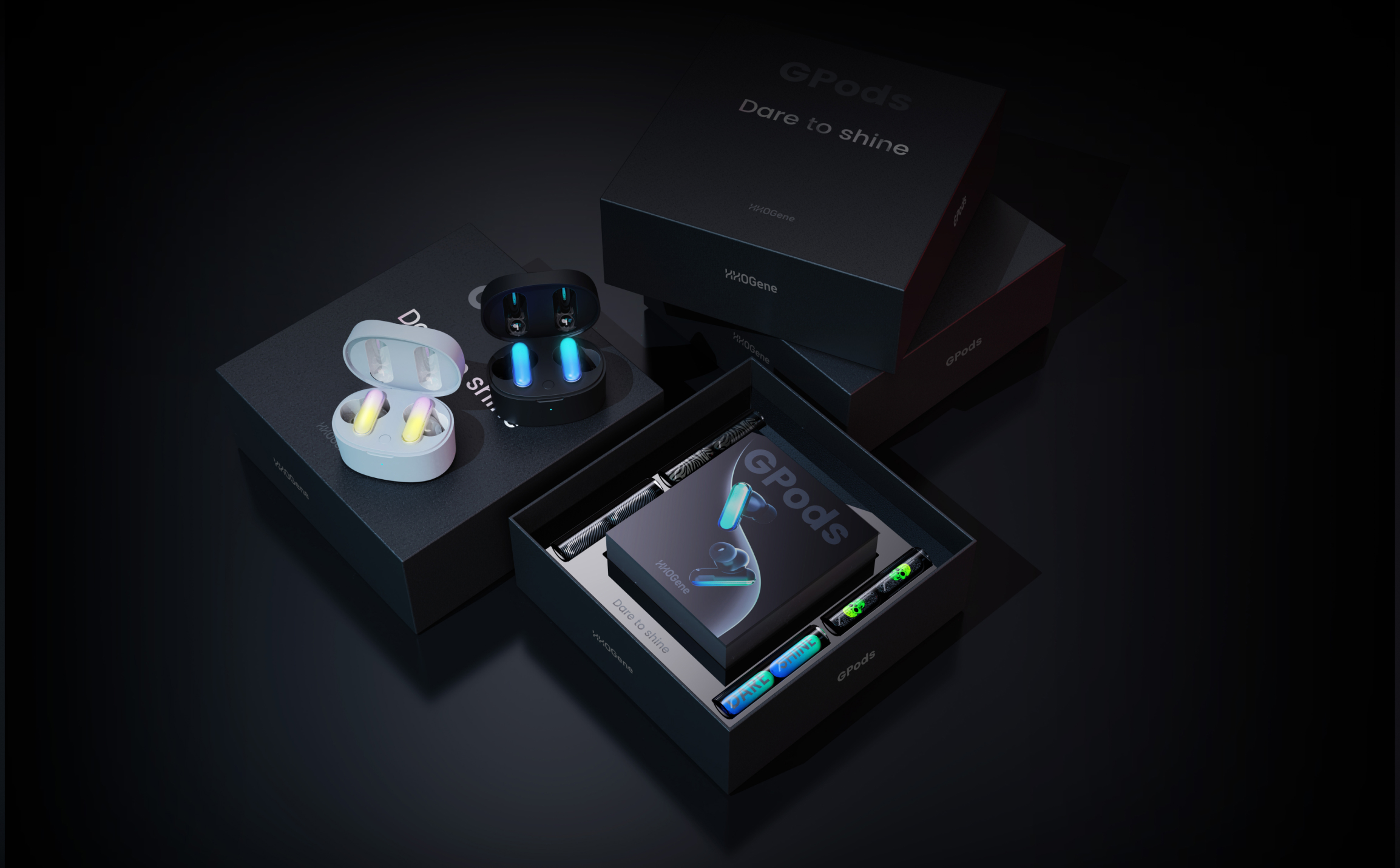 What is HHOGene?
HHOGene (HHO+GENE) is a trendy tech brand under HHO Group, which is dedicated to change human life through digitalization. The founder Chen Hang is the former president of Alibaba DingTalk, an office communication software with 5million users and 17 million organization applications.
What Are The Feature of HHOGene GPods Light Earbuds?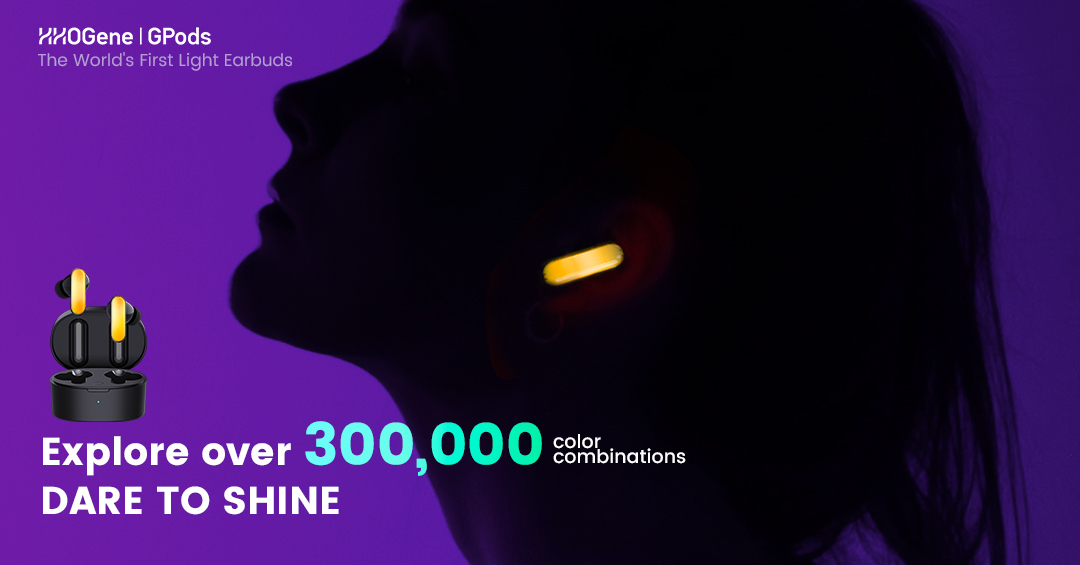 There are many selling points of this product, but here we have mentioned only those that are the main features of this pair of earbuds. So, let's have a look at them:
#1. Multiple Light Modes Change By a Touch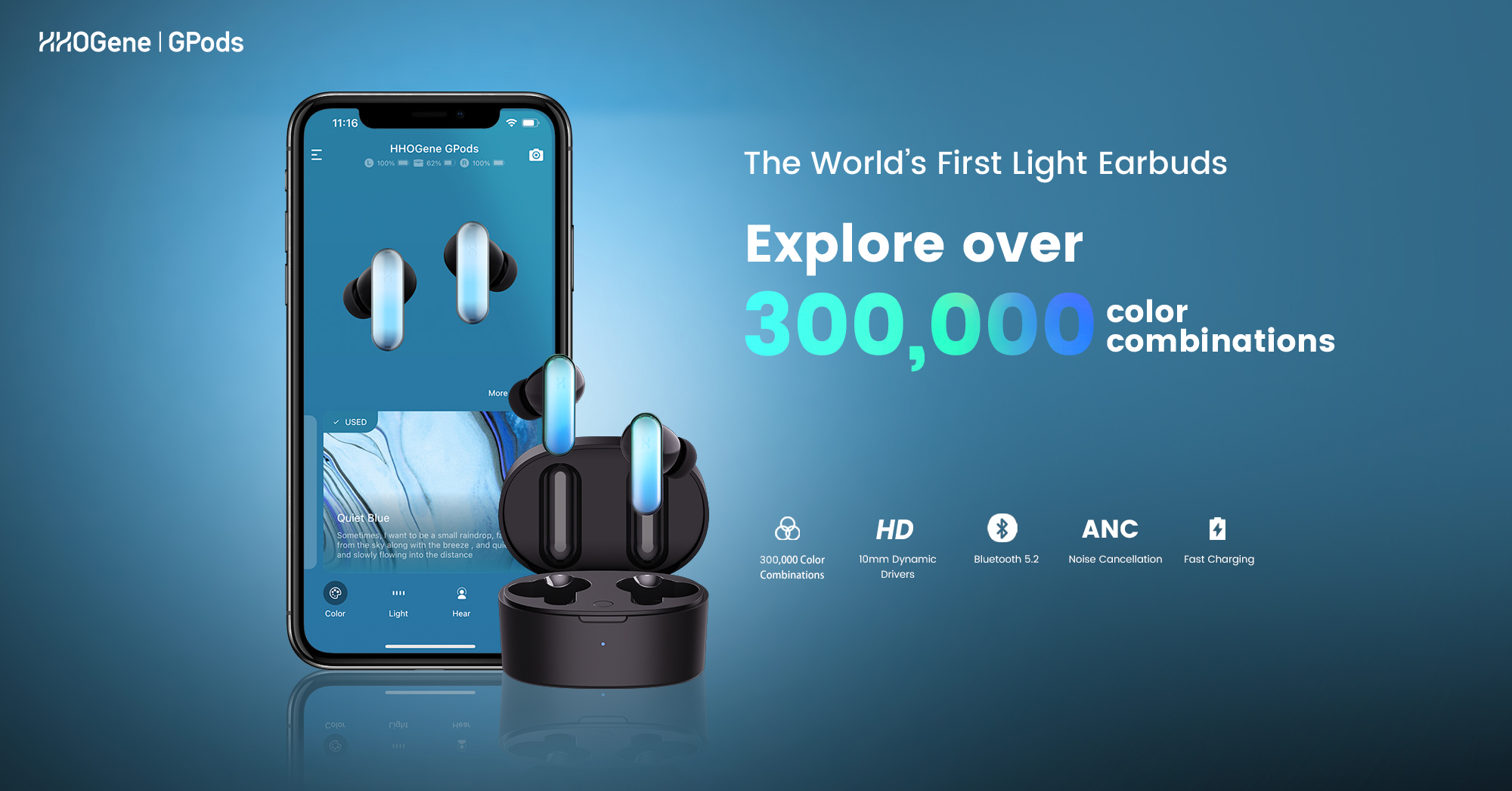 Through its self-developed app "HHOGene", with the chip built into the earbuds, GPods achieve over 300,000 color combinations and also enable four lighting modes: ripple, pulse, bright and breath. You can enjoy the audio visualization with colorful sound waves jumping up and down when playing your favorite music.
#2. Color Photo Capture
You can use the app "HHOGene" to experience the color photo capture function, take a photo or choose one from your album, then the algorithm will capture the colors from the picture and present them on the earbuds. You are free to define your own colors.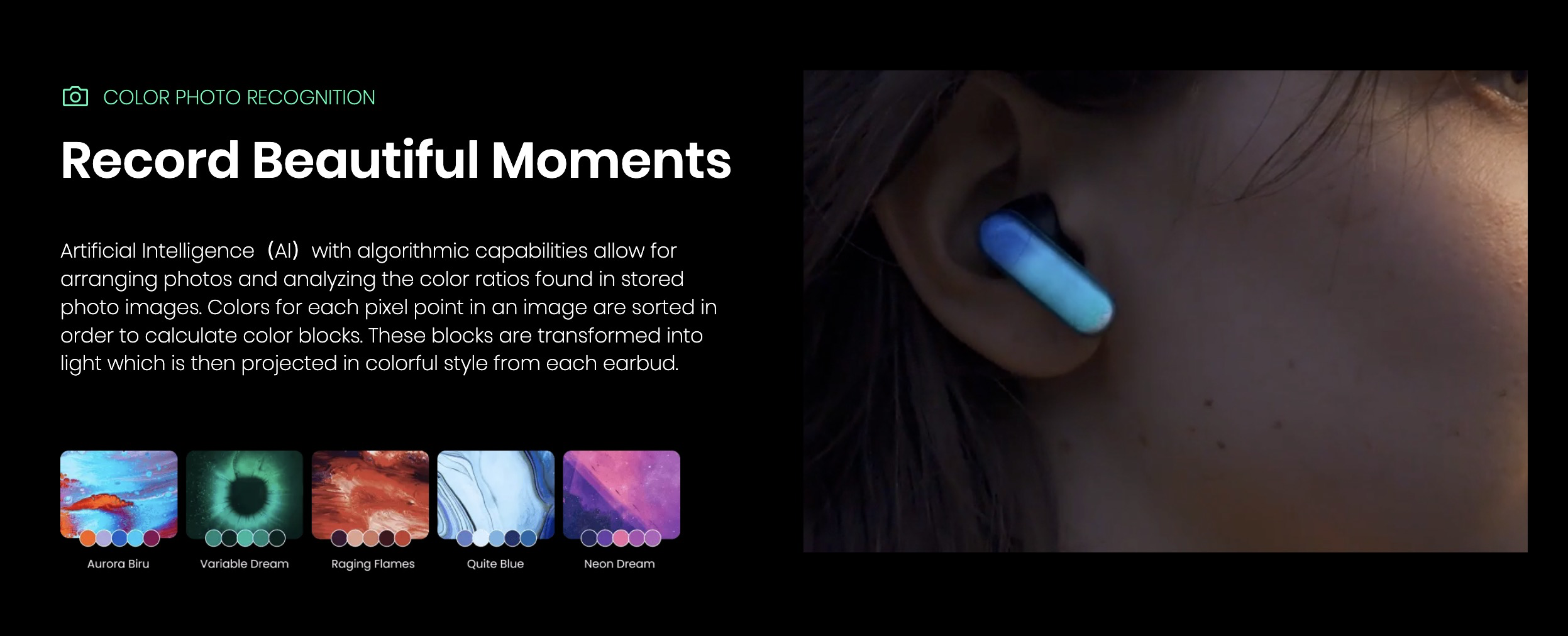 #3. Customize Shells
GPods are held in place by innovative Snap-Ons that are personalized and innovative. You can customize the shell of your GPods to fit your personality. As a result, the speaker's sound quality remains undisturbed by the visible, personalized display. They have launched various thematic shells, including the GPods Origin Shells, GPods Worldcup Shells and GPods Christmas Shells, you can also customize you own shells.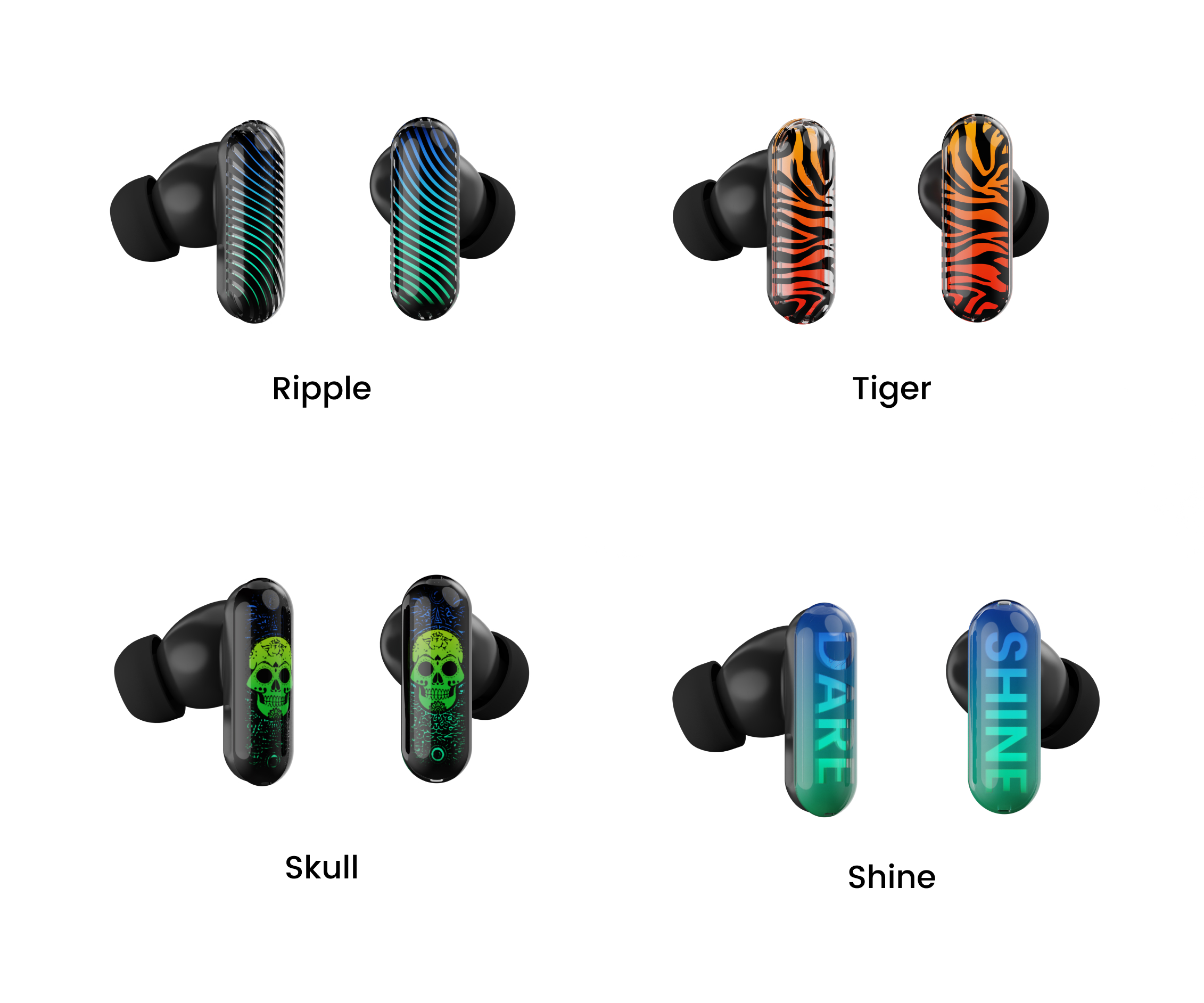 #4. 10mm Dynamic Drivers
The 10mm dynamic drivers developed for the GPods configuration deliver every detail, every tone in high-definition (HD) audio. With each earbud, a polymer composite diaphragm combined with the drivers extracts the finest musical notes. Through HD audio coding technology, you will be able to hear more depth, a sense more presence, and a more dynamic spatial sense.
#5. One Touch, Full Control
It's all about touch. Music playback, phone call selection, light effects, and noise blocking are all controlled by user touch seamlessly and easily. So, make sure to make sure the difference between GPods and others is clear.
#6. Comes With IP Rating
Running through puddles and sweating? Nothing to worry about. With an IPX4 rating, GPods are waterproof. Music can take center stage, not moisture.
#7. Fast Charging Support
A single charge will keep your beat alive for up to five hours, or you can use an external charger to keep the beat going for up to twenty hours. It is estimated that the device's battery life will be slightly shortened to around 3 hours if the ANC system and light effects are enabled. The GPods can be fast-charged, and the battery's life is extended by about two hours after they've been charged for ten minutes.
Where To Buy The HHOGene GPods Light Earbuds?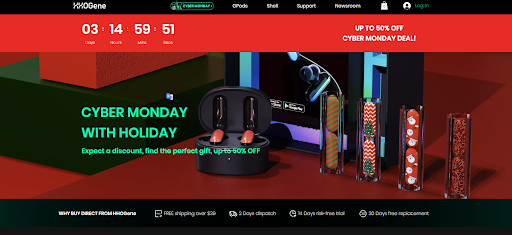 Now, the most important question is where you will get this amazing pair of earbuds. Well, you will get this product from the HHOGene official website. So, if you think this pair of earbuds matches your needs, you must go with them. Now they have launched the newly Christmas Premium Set, it is a good time to choose it as a special and creative gift to your boyfriend/girl friend or families.
HHOGene GPods: What Are They Offers in This 2022 FIFA WorldCup?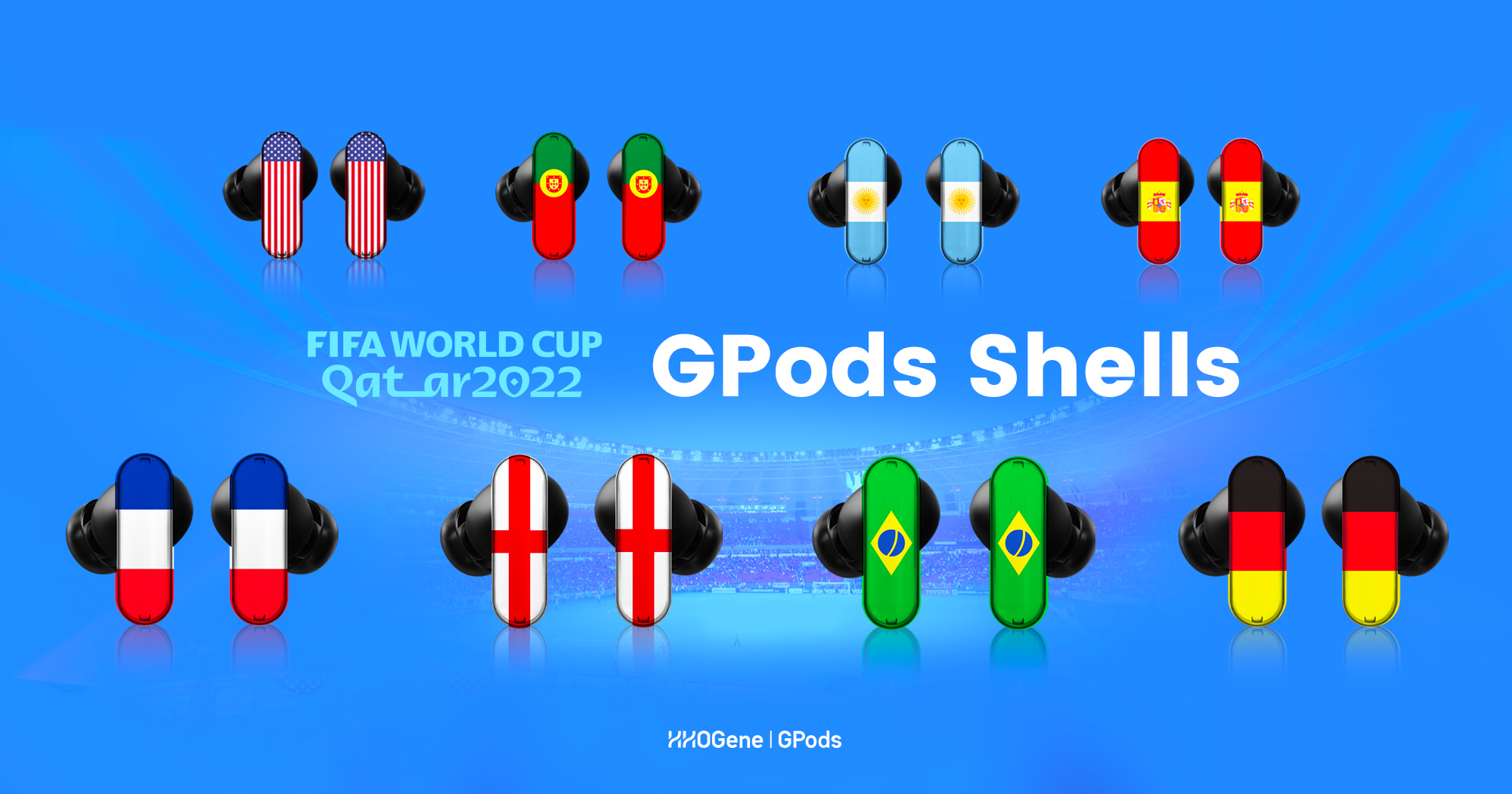 There will be 16 matches played between 20 November and 18 December during the World Cup 2022. A true wireless light earbud, HHOGene GPods offers various color combinations in addition to the ability to express one's style by altering the shell.
To enable users to shine during this World Cup, they have released limited edition earbud shells synchronized with music rhythms that feature eight popular championship teams.
Users can shine just like the spirit of HHOGene, for what they love, for what they support, and for what they are passionate about. Besides expressing love for their team and showing their passion, the World Cup GPods shells convey the brand message of HHOGene. During the World Cup, users can wear GPods with World Cup shells and attend the birth of a new champion while wearing their favorite team's shell.
It would be a fascinating and unforgettable experience. Designed to reflect the FIFA World Cup's vitality and competitive spirit, these new shells combine GPods' product features with the tournament's product genes.
However, in the future, HHOGene GPods intend to release different themes and custom cases for their World Cup earbud shells.
Conclusion
So, I hope that you have now decided whether or not you should buy the HHOGene GPods light earbuds. Therefore, now use our comment section and let us know whether you liked this product or not.