Remember those days when the entire world was packed up in their homes and bored? A lot of mishappenings were done that time but the game "Genshin Impact" which resulted in a vast landscape and immersive experience made boring days into fun ones. The game was made by HoYoverse. This is not the first time HoYoverse launches a game, in fact, they have a queue of games.
There is one series of role-playing video games that appears to be dominant among the rest. Due to its Japanese origin, it has a vast storyline that they are trying to share in installments. It is like today when they released "Honkai Star Trail" (the fourth installment in the Honkai series). There are no problems here, but people want to know how to level up. Here is the guide to leveling up.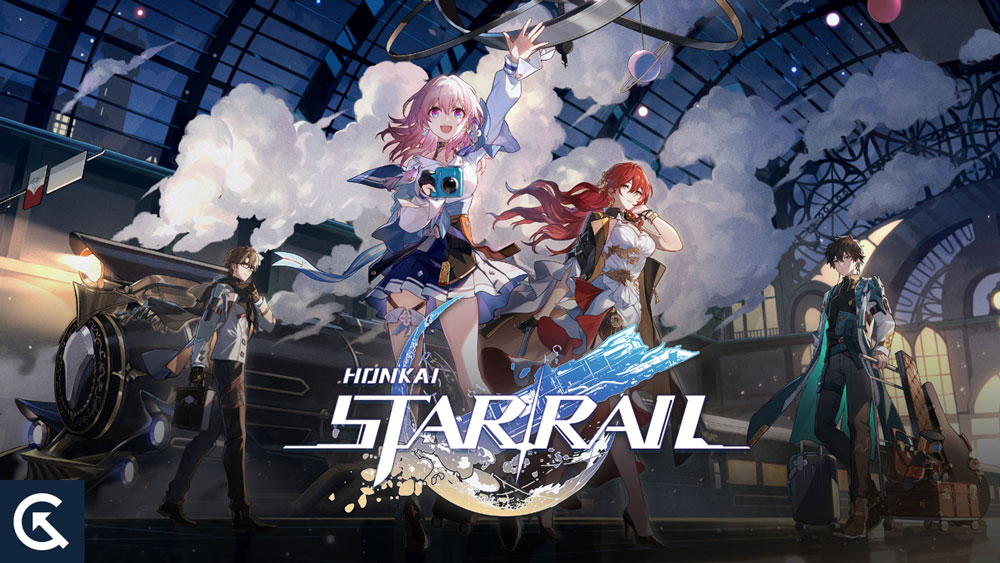 Honkai Star Rail Leveling Guide
Honkai Star Rail servers are officially up and running today, releasing all the hype that's been building up to date. Due to the fact that this fourth installment is available on a variety of platforms, such as Android, iOS, and Windows, people are eagerly seeking it out. Contrary to the trailer, people already know its classic characters, as well as the ones that are newly added and tweaked from Honkai Impact 3rd.
If you played Honkai Impact 3rd to its end, you saw that after the final events, Yang travels to a parallel universe to embark on his journey. Accordingly, the story begins when two crew members of the Astral Express, March 7th and Dan Heng, deliver rare relics to Herta (Master of the Herta Space Station). As the story continues, Himeko offers Trailblazer the chance to join the Astral Express to find Stellaron.
To be honest the prime progression in Hankoi Star Rail is to achieve the Trailblazer level. If you've ever played Genshin Impact, it's pretty much the same as Adventure rank. Because once you reach the Trailblaze level, here you will get a plethora of exciting rewards as well to extend the level cap of playable characters. In the following game flow, we share a few tips to level up quickly in the game.
Understand and Follow the Story
After being understanding the gameplay in reference to the story. As a prime thing, you should follow up on the story. Did you know why developers added such a story? Their main aim is to offer real-life experience to the player. So when entering into the game and choosing any character make sure to follow the In-game task as you do in real life. As a result, you will understand the developer's intention and easily grow up in the game.
Know Your Character and Capabilities
You should be clear about that Honkai Star Rail is a character-based game where everything depends on your character ability except some reward system. That means for better gameplay and to achieve high-level ranks you should know how your character works and suits your gaming aggression. So that you can apply that aggression at the right time and right place. So Ultimately this combination output results in you instant growth in the game.
Participate in Daily Missions
There are numerous quests and missions listed in the game on a daily basis. They are like the short way to give a rank to the player. Most players ignore such small missions but remember these small steps help you a lot. Because each mission has some reward. Also comparatively they are easier than a dominant challenge. Meanwhile, it can help a lot in leveling up in the game. After all, you will get instant rewards.
Accept Side Quest and Operation briefing
Besides the usual In-game challenges, gamers are given the opportunity to grab side quest challenges. Because these missions and quests can be a shortcut or I can say instant way to achieve higher levels. But remember they are not usually, developers sometimes avail such side quests. But you should at least participate here so that you may have the possibility to rank up instantly.
Apart from these things, You should consider that being new to such single-player role-playing, you need patience and time to understand the game. I mean to say first understand the game pattern and the way players rank here. Further, follow up any of the ways above to level up in the game. With these simple hacks, even if you are a beginner to Honkai Star Rail, you will surely get a dominant rank there.