Have you been greeted with the "Resource download failed. Try again?" error while downloading resources in Honkai Star Rail? Well, it's not just you. Many players are having a difficult time playing Honkai Star Rail. In this guide, you will learn why you are getting the resource download failed error on Honkai Star Rail and how can you fix it.
Honkai Star Rail is a new roleplaying game that has quickly gained popularity among gaming folks. It has been developed by the same minds behind Genshin Impact. The game takes you through a thrilling journey with exciting destinations such as a space station, a starship, and more. Honkai Star Rail will surely offer immense excitement as it brings exceptional graphics, animations, and an original soundtrack.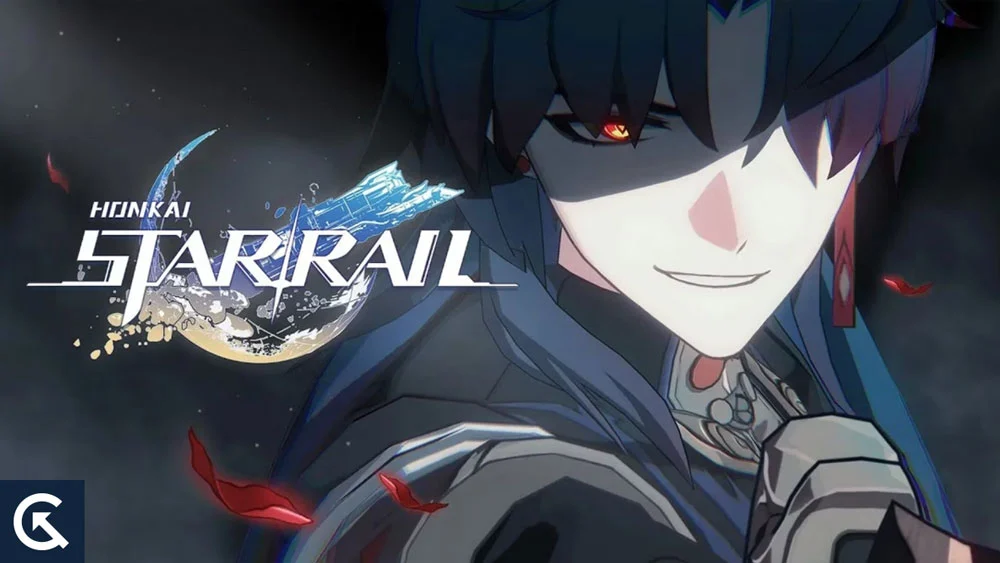 Though Honkai Star Rail has been developed by great minds, it is not immune to bugs and issues. Like any other game, it has its fair share of problems. One of the common issues players have reported is that they get the resource download failed error.
Before you directly jump to the solutions, let us look at the reasons that should help us troubleshoot the problem more effectively.
Reasons For Honkai Star Rail Resource Download Failed Error
From a slow internet connection to a server outage, there could be many reasons why Honkai Star Rail resources are not downloading on your device. Take a look at these common issues:
Server issues: The game has just been made available to the public. Whenever a new game launches (and gets popular), more and more people hop on to get a taste of what it has to offer. This increases server load and sometimes they crash. Something similar could be playing out causing the resource download failed error.
Insufficient storage: One of the common reasons for a failed download is insufficient storage. Check if your mobile phone or the PC has sufficient storage before trying to launch the game again.
Slow or unstable internet: Perhaps you have a weak internet connection resulting in the Honkai Star Rail resource download failed error. You need to make sure that your device has a fast (and stable) internet connection for smooth download.
Issues with VPN: Although it's generally recommended to connect to a VPN service for online protection, it's not always the best option. There are times when a VPN server goes down or gets busy due to excessive load. During that time, the download is likely to be too slow or may fail.
Firewall blocking the game files: The firewall or the antivirus (if you have installed any) might be blocking the game or some of its files.
Now that we have some understanding of what could be causing the Honkai Star Rail resource download failed error, let's move on to the solutions.
How to Fix Honkai Star Rail Resource Download Failed Error
If you can't play Honkai Star Rail just because the resources are not downloading, you need to check if there's an ongoing server issue. As we mentioned earlier in this post, the servers usually remain busy for a couple of days after the game has been released.
To check if there are server issues, head over to Honkai Star Rail's official Twitter account and check recent tweets. If there's a major problem or server outage, you should get an update there.
When there is a server outage, you should avoid downloading the game. Try downloading the game after a few hours. However, if there are no server issues but still you can't play the game, check the solutions below.
Solution 1: Free Up Some Storage
Downloading and installing Honkai Star Rail is not enough as you will have to download many in-game resources before your first gameplay. If you have very limited free storage on your device, the resources might not download. You should therefore make sure that your phone or PC has enough storage available so that the game can download and store all required resources.
If your device already has enough free storage but the resources are failing to download, the issue could be your network. Head over to the next solution to fix it.
Solution 2: Check Your Internet Connection
If you are still getting the resource download failed error on Honkai Star Rail, probably your internet connection is the culprit. To download the resources, you require a fast internet connection that does not disconnect frequently.
If you are downloading the resource via your mobile data, try switching to a stable Wi-Fi connection and then launch the game again. In case you are already connected to a Wi-Fi network, reboot the router once. You can do this via the router's settings or simply remove the power cable for a minute and then plug it in again. Now, connect your device to the network, and do let us know if the resources start downloading.
Solution 3: Turn off the VPN
If your device is connected to a VPN network, disconnect it and then launch the game again. Honkai Star Rail should now start downloading the required resources.
If you not using a VPN, connect to a VPN server from America, Asia, or Europe. Many times, when your location is far away from the servers, the download gets failed. This is when VPN comes into the picture. Connect to a VPN server nearest to one of Honkai Star Rail's servers.
Solution 4: Turn off the Firewall and Antivirus
If the VPN trick did not work for you, probably the game files are getting blocked by the firewall or antivirus software. Windows computers have a built-in firewall which could be blocking the resource files. Turn off the firewall and launch Honkai Star Rail to check if the resource files have started downloading.
If the problem persists, you should turn off all antivirus software as well as they can also block the game files.
Solution 5: Clear the Game Cache
If you are still getting the resource download failed error in Honkai Star Rail, try clearing the game cache.
On Android:
Open the Settings app on your phone.
Go to "Apps".
Find "Honkai Star Rail" in the app list and tap on it.
Tap on "Clear cache".
The steps might differ based on your phone manufacturer.
On iPhone:
Launch the "Settings" app.
Scroll down to "Honkai Star Rail" and tap on it.
Click the toggle for "Reset cache on next start".
Connect your device to the internet and launch Honkai Star Rail to check if the resources are downloading.
Solution 6: Reinstall Honkai Star Rail
There could be an issue with the game Honkai Star Rail game files. Some of the games may be missing or get corrupted, causing issues with downloading resources. You should uninstall the game and then install it again to fix the issue.
Solution 7: Contact Hoyoverse Support
Even after following all the troubleshooting methods, if the problem persists, try contacting Hoyoverse support to get further help.
Wrapping It Up
When you are all set for gameplay but as soon as you launch Honkai Star Rail, you quickly notice the resource download failed error, all the excitement might turn into frustration. It can be due to server issues, problems with game files, or your internet connection might be faulty. We hope one of the aforementioned solutions helped you fix this issue.