Recently we have been seeing how every week a new smartphone is coming out from all these OEMs. Honor 10 is the latest flagship smartphone from the popular Chinese device maker Huawei. It entered the market in April 2018. The phone flaunts a 5.84-inch touchscreen display with a resolution of 1080 X 2280 pixels. This phone brings all the latest features of an ideal flagship. yet, it lacks proper safeguard from foreign elements such as water, moisture, dirt etc. Though it's a premium device, the question arises is Honor 10 waterproof smartphone..?
We checked out the various E-commerce and official portals and found no mention of IP rating for this device. So, in lay man's term Honor 10 can face trouble from external bodies like water and moisture. An IP rating stands for Ingress Protection. It defines the level of sealing effectiveness of electrical and electronic devices against intrusion from water, dirt, moisture etc.
Though Honor 10 has no apparent IP rating, it packs other great features like 1.8GHz octa-core HiSilicon Kirin 970 processor and a massive 6 GB of RAM. The device packs a 128 GB of non-expandable internal. The camera section is quite massive. Honor 10 brings a 24-megapixel primary camera on the rear end and also a 24-megapixel selfie shooter. Huawei Honor 10 runs on Android 8.1 out-of-the-box. It is powered by a 3400mAh battery.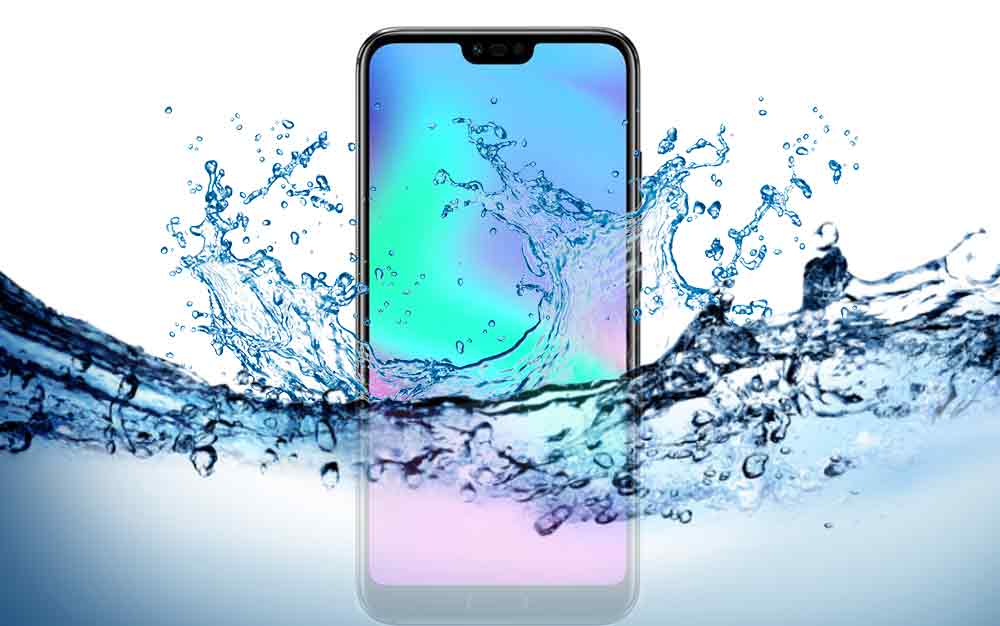 Recently, a Youtuber WitRigs tested out the Huawei Honor 10 in various conditions where the phone comes into contact with water. Surprisingly, the phone remained immune to light or negligible contact of water. It means the situations where the outside of the device comes in contact with water doesn't really affect the workability of the device.
On the other hand, when Honor 10 was subject to maximum exposure by submerging, the device gave up. Water literally went everywhere into the device. Initially, to test if Honor 10 waterproof smartphone, it was subject to washing tests. It includes a mild stream of water coming in contact with outer surface of the device like the display and glass back. After the test, Honor 10 worked really fine.
Then followed a shower test which we can picture as a minor simulation of rain. The device showed quite a tough resistance to the situation and the screen, camera and everything else worked really fine. The touch works perfectly fine and also the fingerprint scanner. So, we can say even after milder contact to water Honor 10 works quite efficiently.
Finally, Honor 10 was subject to submerging where the aim was to see whether the water is going to the innermost circuits. Well, unfortunately, it did. After the phone was submerged for nearly half a minute, bubbles came out of the SIM card tray that was indicative of water entering the inner circuitry. After that, the tester opened up the device to see water logging in the motherboard, battery surface, and the SIM tray. Motherboard coming in contact with water can lead to short circuit.
So, if there is a prolonged exposure to deep water bodies Honor 10 can get clogged with water. This is the issue with the flagship devices. Packing all the features is not sufficient as safety measure are also important. IP Rating is an important safeguard that is only found on a few top premium flagship phones.
Related Posts
Though Honor 10 packs great features in a sleek body, it has minimum protection against water and moisture contact. Honor 10 is partially waterproof. So, if you own this device be careful around water bodies.