Vivo X21 is the latest flagship smartphone from Chines OEM Vivo. It packs all the latest features within it. This device brings the on-display fingerprint scanner. Having the latest specs is not enough. A device's hardware also needs protection. Protection from water and moisture damage is quite important. The concept of IP rating enters the scene here.  A phone with IP rating has protection from water/moist elements. If you are wondering, whether Vivo X 21 has an IP rating, then sadly it has none. So, being a premium device is Vivo X21 waterproof against all kinds of water damage.?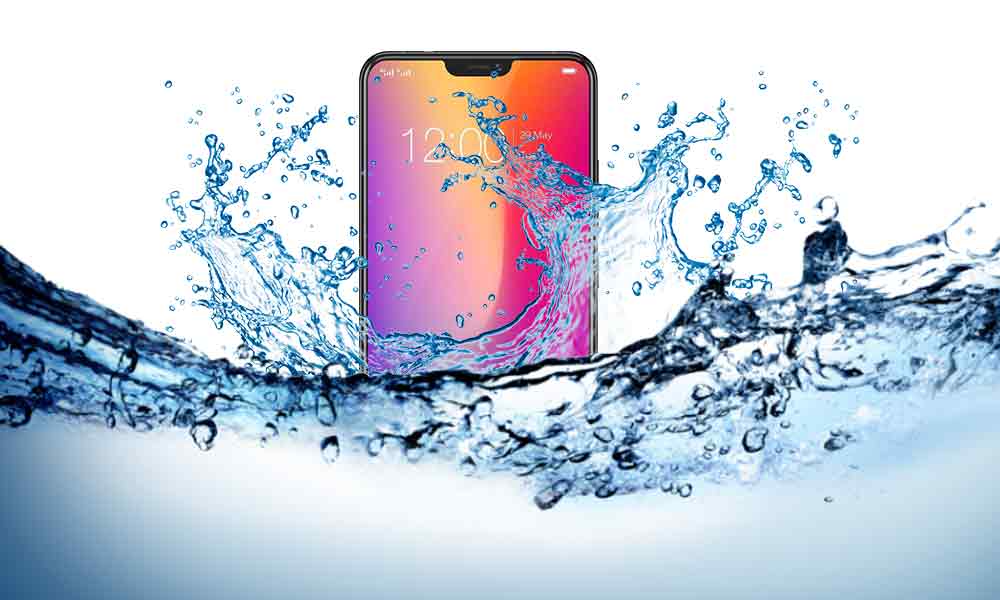 An IP rating stands for Ingress Protection. It defines the level of sealing effectiveness of electrical and electronic devices against intrusion from foreign bodies such as water, dirt, moisture etc. The numbers that follow IP each have a specific meaning. The first indicates the degree of safety of user from moving parts and the protection of enclosed equipment from foreign bodies. The second defines the protection level that the device enclosure enjoys.
Most common IP ratings are probably 65, 66, 67 and 68. Here is what they all depict.
IP65 – rated as "dust tight" and protected against water projected from a nozzle.
IP66 – IP rated as "dust tight" and protected against heavy seas or powerful jets of water.
IP 67 – IP rated as "dust tight" and protected against immersion.
IP 68 – IP rated as "dust tight" and protected against complete, continuous submersion in water.
Vivo X21 has none of the above ratings.
From certain sources on Youtube who tried testing the waterproof level of Vivo X21, we got some info that is quite interesting. The in-display fingerprint which is the major cause of hype for this device doesn't work when tested with wet hands. To be more precise, when the user tries to unlock the phone with in-display fingerprint with the wet fingers, it doesn't unlock.
Again it was observed if the display gets wet, then also in-display fingerprint scanning doesn't work. This is quite obvious as the device has no IP rating. If this is the condition on the surface, you can imagine what trouble the hardware may face. Even minimum contact to water renders the device unusable until water dries out.
In comparison to this, OnePlus 6 is flagship grade device that has a similar price tag to that of Vivo X21. OP 6 has no IP rating too. Yet, it has a good defense against water and moisture. OnePlus 6 has a complex stack of thick rubber mesh put at various entry points of the phone.
This device, the X21 costs around $535 but it lacks proper waterproofing. So, if you have this device or you plan to buy one, make sure you are carefully using it near waterbodies. Any minimal damage due to water or moisture may be overcome but a major damage may lead to an unusable phone. If Vivo has plans for other flagships in future, then it should consider for an IP rating on the same.
We hope that answers the question is Vivo X21 waterproof even though it brings unique features and costs in the premium range.