We are at times, where only social distancing can eliminate the danger that we are facing due to COVID-19. The world is awaiting the vaccine for this virus, but we cannot undo the tasks at hand and our work is one of the things that need to continue. Several companies are making use of various video calling apps to continue with their work and are also getting quite good at it. Moreover, it has been coined that soon, work-from-home might be the new norm for many companies. But that's a topic of a different discussion. The point is that there are companies and app developers that are making quite good and positive use of this quarantine time. Houseparty, does that ring a bell?
While we already have WhatsApp for making video calls, and Google Duo, etc. another app that has become quite popular for the video calls, especially group video calls, is Houseparty. As the name suggests, it is meant to connect several people via video calls. Though the app has been around the Google Play Store for 2016, it was waiting for this time, to get popular. The app has garnered over 50 million downloads. But, you might think is it better than the already existing WhatsApp? Let us try to find the answer to this question with this article. So, that being said, let us jump right into the article itself: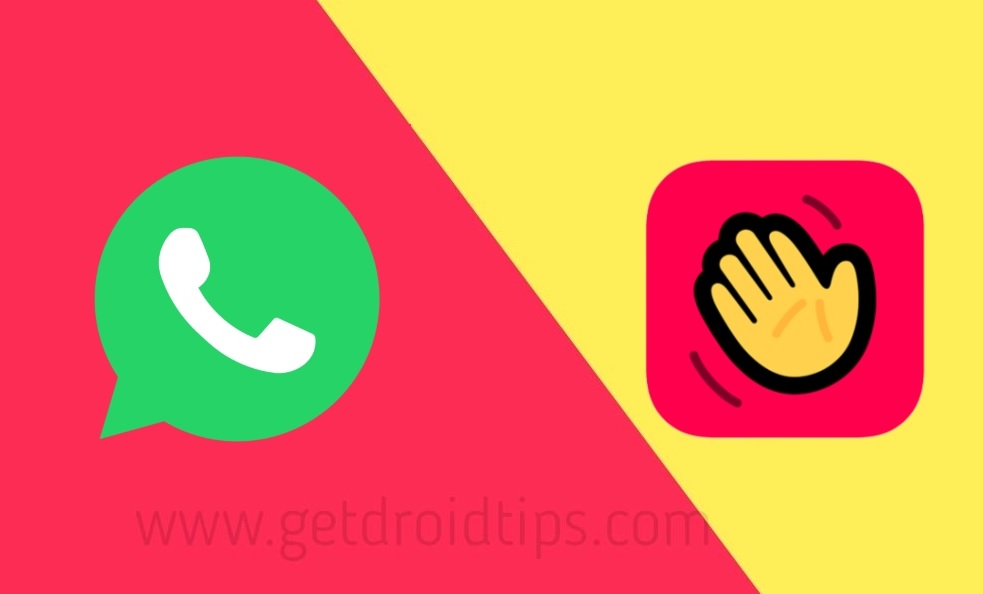 Houseparty vs WhatsApp Video Calls: Which One is Best for Video Calling?
Let us take a look at the several aspects of Houseparty and WhatsApp app, and see which of the app is better for video calling:
Supported Platform
You can head over to the WhatsApp's web version and start using the app full-fledged. You can do anything that you would do on a compatible app on your smartphone or a device. WhatsApp is also available as a standalone app for Windows or macOS. But, when we talk about video calls, you need to have an app installed on your smartphone or tablet to make video calls. But for Houseparty, apart from the traditional app for Android or iOS, there is a Google Chrome extension that lets you play games, do video calls right from your PC or laptop. So, that gives Houseparty an edge over WhatsApp.
Winner: Just by an inch…Houseparty
Features
WhatsApp has pretty limited resources that it can provide when it comes to video calls. You can call a single person or initiate a group video call directly. But, that's pretty much it what WhatsApp has to offer in terms of video calling. But there are other advantages like you get notified about a missed video call just like any other notification on, you can see the call log and history as well.
Houseparty brings a new way of handling calls. Once you open the app, your friends will be notified that you are in the house, not literally! And this notification goes the same for your friends as well. You can tap on the contact name to place a video call, and just like reality, any one of your friends can come and enter the video call. If you want to have a private chat with someone, you just need to lock the room. However, there are no ways to keep track of your call record.
Winner: Just by the way it handles calls…Houseparty
Group Calls
With the latest update, WhatsApp now allows you to make video calls to up to 8 people. It seems like the situation across the globe has made WhatsApp add this feature to the app otherwise it would have been in the back burner or in the beta somewhere.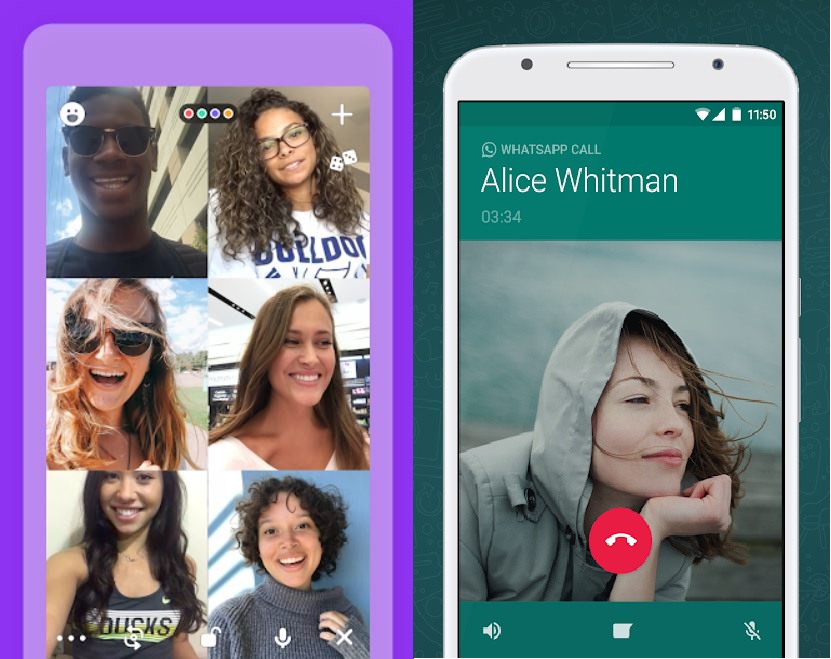 Though Houseparty is nothing different and allows a maximum of 8 people in a group, there is a great perk that you make use of in the Houseparty app. And that is the ability to quickly switch over groups without the need of canceling the already joined video call.
Winner: One for the perk…Houseparty
Security
All the matter boils down to this. You might be aware that though the Houseparty app is pretty popular, there are several security and privacy concerns that have made headlines regarding the Houseparty app. There are many users of this app, that have accused that hackers have accessed their private information after installing Houseparty. Although, Houseparty itself had dismissed all such claims and even went forward to offer a bounty of $1 million for any information related to data leaks.
Here WhatsApp is a clear winner, as it allows end-to-end encryption between users under the video call. There is nothing much to say as security and privacy is the most important thing for a user. So, a clear winner, WhatsApp.
Winner: Without a doubt…WhatsApp
So, there you have it from my side. Although both the apps are unique in their own way, when privacy and security are concerned there should be nothing to look elsewhere and due to that, call me old fashioned, but WhatsApp it is. Houseparty does sound a great way of making video calls, but the privacy concern, although not proven but the mere fact that users have reported incidents, it is better to stay away from such apps until everything is cleared. Let us know your thoughts in the comments section below. Until the next post…Cheers!