Smartphones can make wonders happen but they have their own set of problems too that needs to be fixed from time to time. One of the such is the Wiko battery draining problems which are slightly intensive because the battery is a major commodity on a smartphone. It powers the phone so that we can do anything in this world but with increasing phone usage and limited battery sizes, we are running out of battery life soon and when these draining problems kick in, the battery drains quicker than ever. Thus, here are a few ways you can limit the battery draining problems that will help save the valuable commodity of 2019.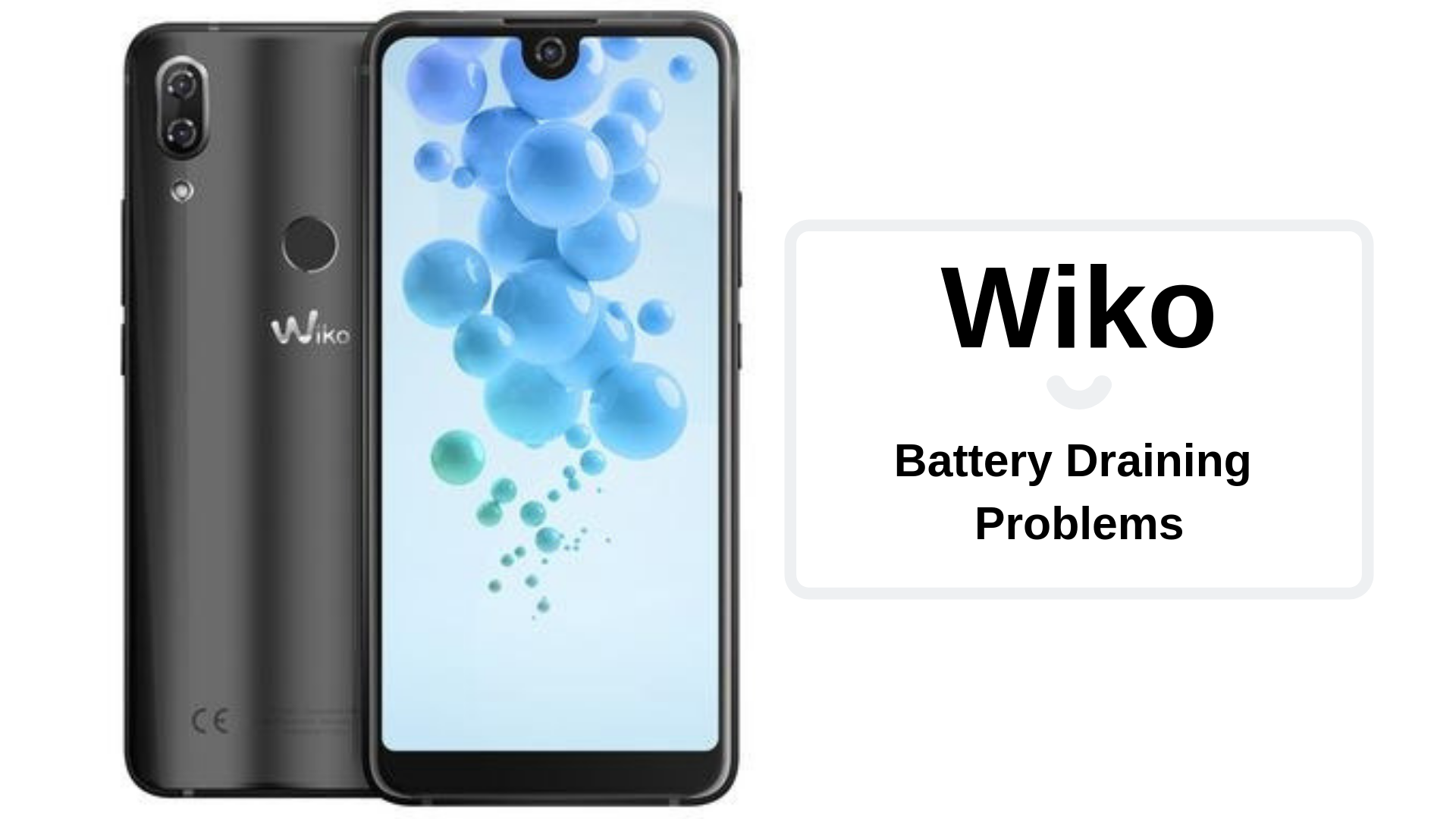 How to fix Wiko battery draining problems?
Close all the apps
This is the basic rule wherein if the battery is draining too quickly which is because of apps and cache cluttering the memory, you need to close all the apps. This is because when apps are active, they consume memory, RAM, and other resources. Since there are many apps running in the background and in the foreground, it contributes to the increasing power requirements and thus, drains out the battery quicker than usual. This is why experts recommend simply closing all the apps as one of the quickest ways to get around the Wiko battery draining problems.
Check for power-hungry apps
Intensive and resource-monger apps like PUBG, Microsoft Office, Adobe Photoshop, etc are power hungry apps and not limited to the titled aforementioned. These apps suck in a good chunk of the battery when in use. In fact, some of the apps might consume power when in the background while bugs and viruses can too cause the battery to drain quickly. Thankfully, you can find out the apps consuming the most power by going to the 'Settings → Battery → View Battery Usage'.
Disable all connectivity services
Apart from apps, connectivity services or features such as NFC, Bluetooth, WiFi, Location, etc are included. These services consume a good chunk of the battery which is why it is important to shut down these services when not needed. You can simply drag down the notification pane and tap on the active icons to disable it.
Enable airplane mode
Although enabling the airplane mode wouldn't directly help curb the Wiko battery draining problems, it can be used to limit the amount of power being consumed. You can enable the airplane mode that will restrict phone's cellular and other networks thereby limiting the amount of power being consumed. This will although put you in a cellular network blackout but it is temporary until you disable it and you can utilize this method when in an area expecting no network, etc.
Stop overusing the device
The major concern causing Wiko battery draining problems is overusing of the phone. Nowadays, it's possible to overuse a phone and drain its battery to hours without any hassle because there's so much to do. This is why experts recommend using the phone in limit and that's why you get the usage counter embedded within the device i.e. if you navigate to the Settings >> Battery >> View battery usage. In fact, many apps have featured the counter within the app such as YouTube, etc. Thus, it is highly recommended to use the phone in limit and that is few hours a day which comprises of sporadically spread usage duration and not all at once until you are willing to give away your phone after draining it once a day.
Uninstall unwanted apps
Google Play Store has millions of apps which means the user is free to choose any apps to install and in fact, some of the apps are used just once or twice and they just lie idle. But having too many apps uninstall may be problematic in its sense and that is why, experts advise users to get rid of unwanted downloaded apps and also, bloatware which can be disabled when not in use.
Toggle display settings
There's a lot that you can do to bring down the power surge. One of the main component on a smartphone and especially if it's OLED is the display settings. You might have set the phone on a full brightness during the night too when it is not needed. So, I would advise you to toggle the brightness settings to moderate or full during the day depending upon the surrounding lights but low during the night. Other display settings include toggling stay awake feature, the screen always on and others.
Check for battery input/output via Amperage
It is quite possible that the battery is faulty or has become damaged or just depletion with constant charge and discharges. There is an app called Amperage that notes the input voltage/current and outage to allow you to see if the battery is performing well or not. This could also point towards if the battery is draining too quickly or if the charger is the cause of drawing less power while the phone is consuming more power, etc. You can check for different input by swapping different chargers to verify if the adapter or the USB cable is the accused or if the battery is the cause.
Wipeout cache files
Clearing cache files and memory would give your phone a boost in terms of performance and snappiness. Although these files are temporarily created by the system, these files are susceptible to bugs and or might get corrupt causing the system to go haywire with sloppy UI and the entire OS. But luckily, you can always clear these cache files and here's how you can do it.
Super Cleaner, Power Cleaner, Avast Clean Up, CCleaner are few of the apps available on the Play Store that allows users to optimize the device by erasing all cache files. You can delete cache files manually as well. The first method revolves around the Settings app wherein you can delete app cache by navigating to the Apps >> Downloaded section. Further, the last method that you can work around is by deleting the storage cache which is located inside the Settings app as well that you can check out and delete via Settings >> Storage.
Update all the apps installed
Outdated apps can introduce a number of problems so it is best to keep the apps updated. Developers release updates for app every once a month or so that allows the user to get new features along with resistant against new bugs and issues.
Update to the latest firmware
When you get the OS upgrade to a newer version or a new update, the firmware becomes resistant against some of the foreign irritants like bugs or viruses. Also, we get new features and more simply to update the firmware which in turn, also boasts UI performance and optimization as well.
Top-notched battery maintenance
Battery maintenance is crucial since almost every task we do on a smartphone is dependent on it. And with the apps mongering for more resources including battery power, it is becoming difficult to cope up with the increasing usage and power consumption. To keep a phone's battery in good shape, you need to practice one of the given methods.
First of all, many believe that charging the device to its maximum capacity and then letting it drain before another cycle is efficient. This is because Lithium-Ion batteries have a specific life cycle above which, its performance ceases and depletes over time after every cycle. Thus, you need to perform a full cycle. The second method is to use the 90:10 or 80:20 proportion wherein you charge the phone to the selected upper hand and use it till it drains to the lower value of what method you have chosen. This must improve battery life over time.
Perform a restore overhaul
To put an end to the Wiko battery draining problems from your end, you can utilize this method. It requires you to boot into the recovery mode wherein you can tap on 'wipe data/factory reset' from amidst the menu on the recovery mode. But remember, you need to press the power + volume up + volume down button together when the phone is switched off to access the recovery mode.
Seek help from a professional technician
Ask a technician from an authorized service center for help and that's as simple as that. This is because if you can't get the problem fixed by yourself, you need a professional's help. This will put an end to the never-ending Wiko battery draining problems. Note that you can produce the phone to a third-party repair store too to get a cheaper repair or replacement but it will be at the cost of a warranty on your device to beware.