It was too long when Google confirmed that the recordings made by users on Google Assistant are saved for training purposes. Google is a massive ecosystem of apps that cumulatively know a lot about users. Whatever app you use from Google keeps the history of what you did or what are you planning to do which raises privacy and security concerns.
Google Assistant is an AI-based virtual assistant that will do everything you ask such as search something on the web, set up alarms and reminders, call someone or text someone, etc. Whatever command you give the assistant, Google saves it as activity or request, command, conversations, etc. Right from the exact time of wake up command to what you ask it to do and the response, etc.
Since people aren't sure if Google will use their data for something awful, it is pretty obvious that clearing history can make a lot of difference. Here's everything you need to know about viewing and deleting Google Assistant History right on your Android smartphone or tablet.
How to View Google Assistant History on Android?
Everything you do on Google or any of its apps is automatically saved in their servers. Google Assistant, the AI-based virtual assistant is no different so everything that you asked it to search or do is recorded in the form of history, recordings, conversations, responses, etc. Here's how you can view the Google Assistant history on your Android smartphone right away.
Step 01: First of all, launch the Google app on your device.
Step 02: Next, tap on 'More' on the bottom-right of the screen.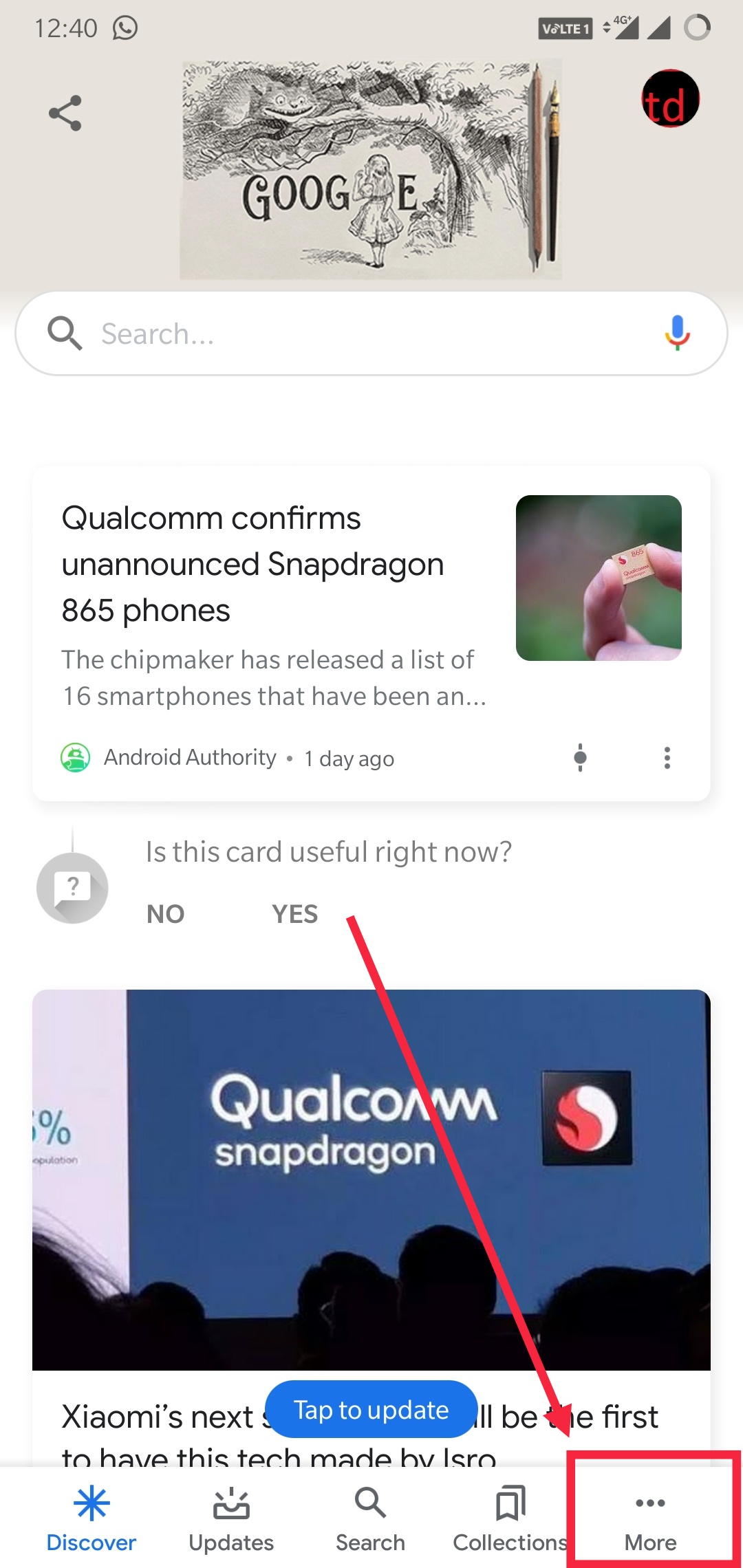 Step 03:
Tap on
Settings.

Step 04: Among the options, you need to select 'Google Assistant'.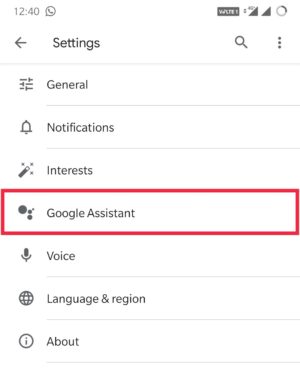 Step 05: By default, the next page will roll out the menu listed under the 'Your Info' tab where you need to tap & open 'Your data in the Assistant' (this will open a new window).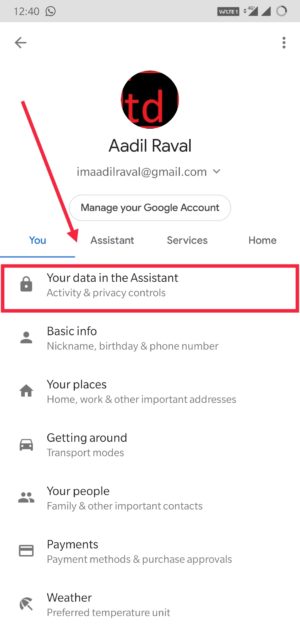 Step 06: Scroll the page to find and tap on 'Assistant Activity' that will redirect to the web browser where all the entries (history) are listed.

Step 07: Next up, you can tap on 'Details' under individual entry to get more information about it.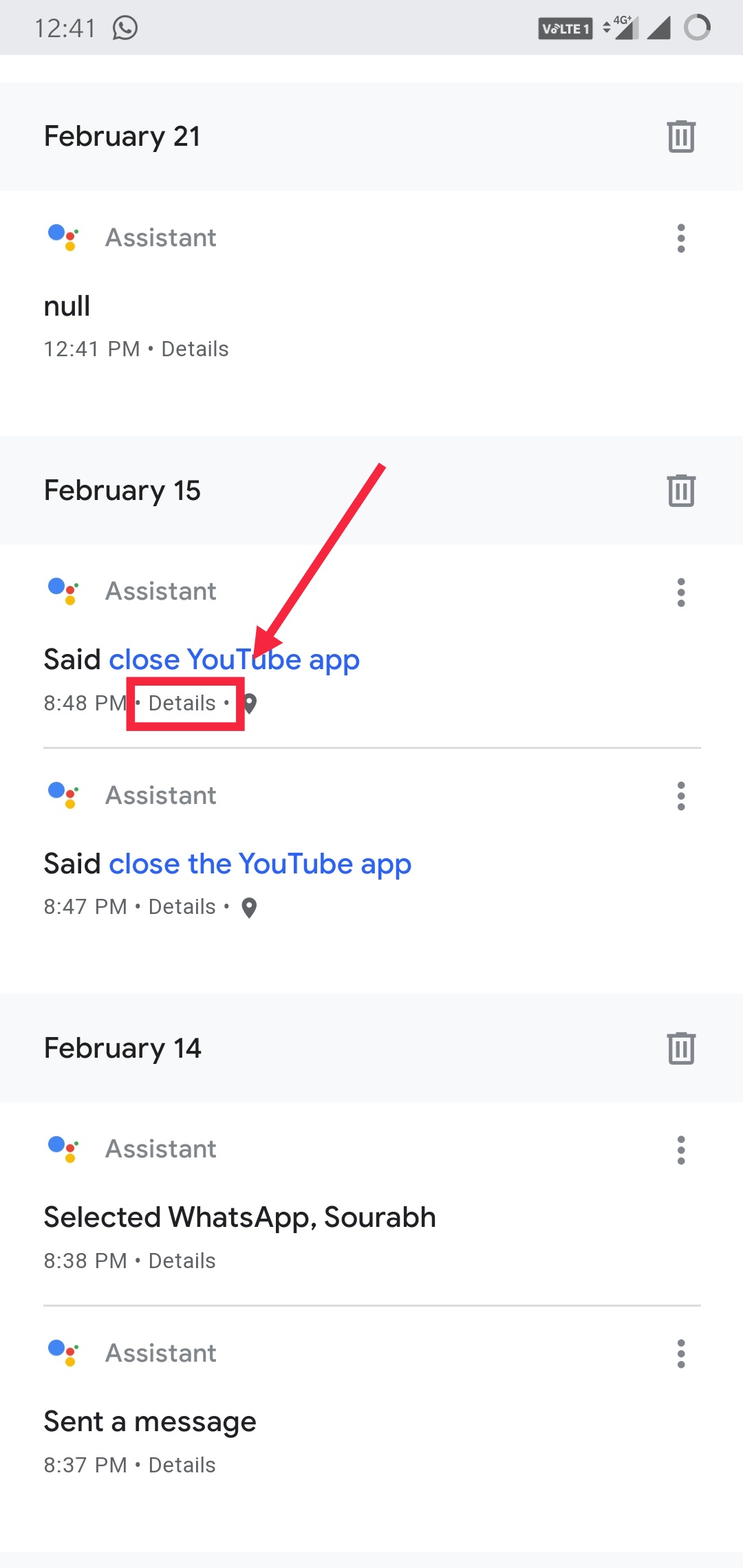 Here's everything you need to know about the entries, search results and voice recordings that you can check out and decide whether to get rid of all the entries at once or a few selected ones.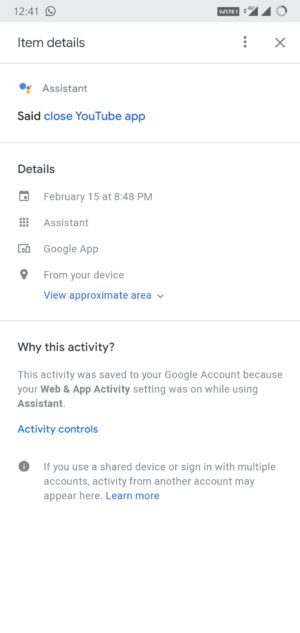 Deleting Google Assistant History
There are a number of ways that you can deploy to clear Google Assistant history. This could be anything from manually deleting all the entries or deleting them one by one or by the hour, days, months, or set a custom date accordingly. There's a way to automatically delete all entries in the history that you can use if you want to get rid of it all. Here's how you can hail those methods based on your needs.
How to Delete Google Assistant History Individually?
Here's how you can delete individual entries on Google Assistant history in case you don't want to show it.
Step 01: First up, relocate to the date that you want to access & delete any individual entries. You can scroll to find the date.
Step 02: If you want to delete any specific entry, tap on the three vertically stacked dots against the entry.Step 03: Select 'Delete' from the dropdown menu.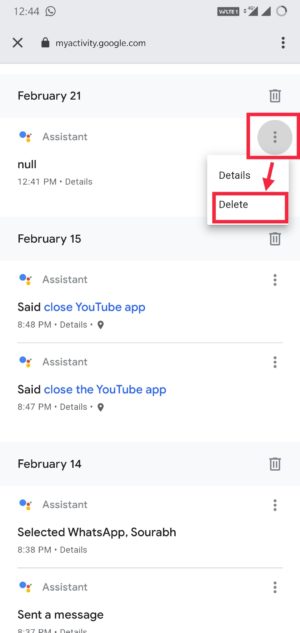 Step 04: If you are looking forward to erasing all the entries for any specific date, tap on the trashcan icon against the date.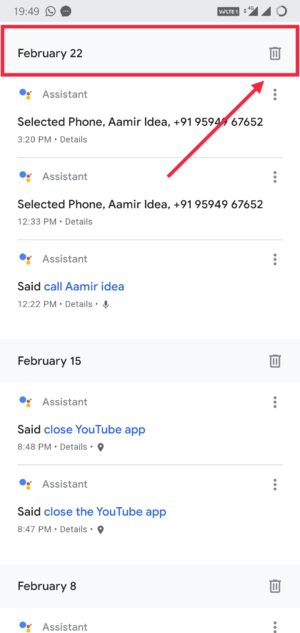 How to Delete Google Assistant History By Range?
Instead of erasing entries individually or by the date which of course will increase the work as you will have to repeat the procedure for each date, you can delete the Google Assistant history by range such as from "Date A to Date B". Here's how you can do it.
Step 01: In the 'Assistant Activity' window, tap on the three vertically stacked dots against the search bar stating 'Search your activity'.
Step 02: In the dropdown menu, you need to tap on 'Delete activity by'.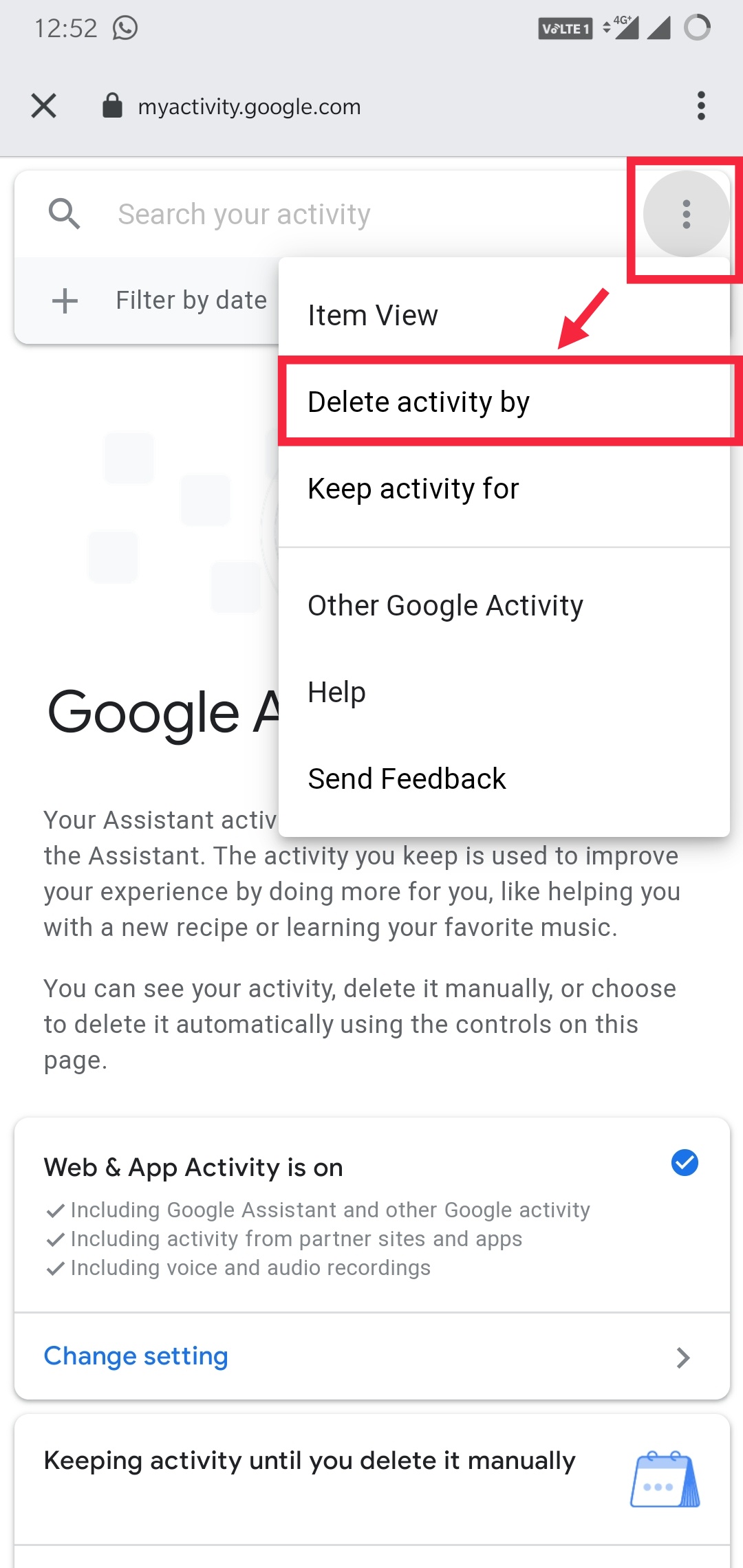 Step 03: Select 'Custom range' from the menu.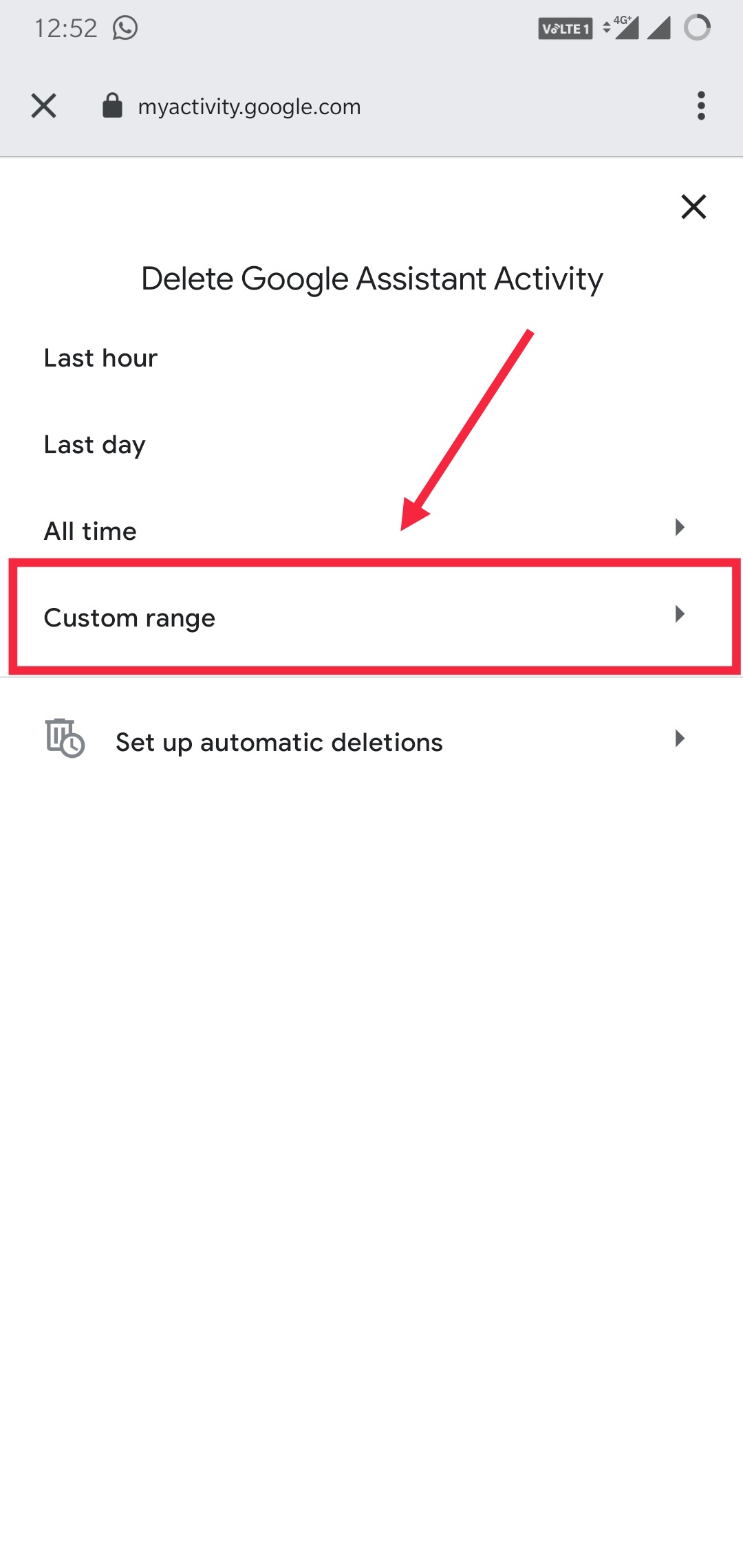 Step 04: Enter the 'After' and 'Before' dates and press on 'Next'.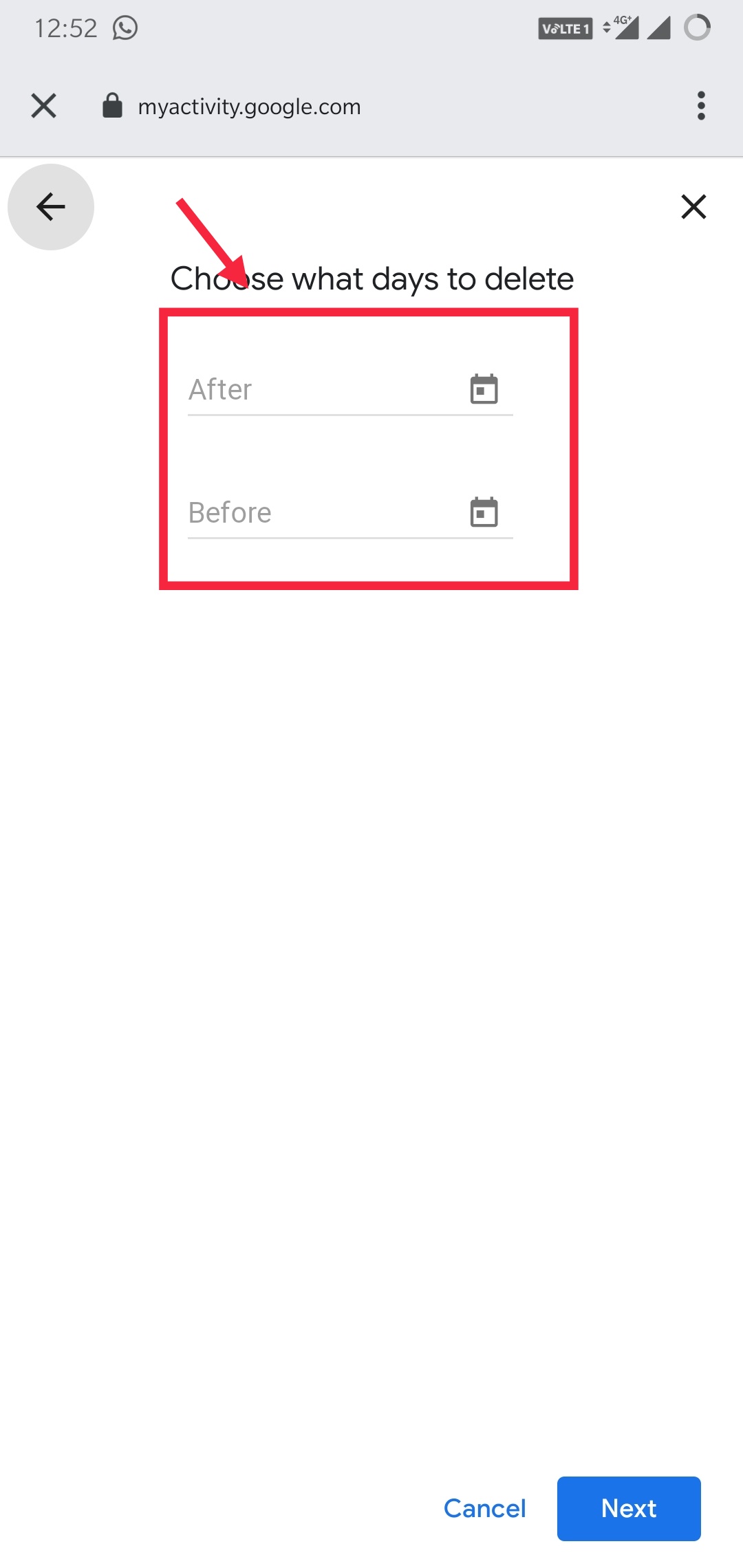 This will automatically delete the history from and to the select dates so that you can just relax and not worry about the history anymore.
How to Delete All Google Assistant History Immediately?
Now, this method will automatically delete all the entries in the history section of Google Assistant right away. This is a manual process so everything you think that you want to get rid of the entries, you can repeat the procedure after an internal such as every week or month.
Step 01: Now, you need to tap on the menu icon or three vertically stacked dots on the search bar.
Step 02: Select 'Delete Activity by' from the drop-down menu.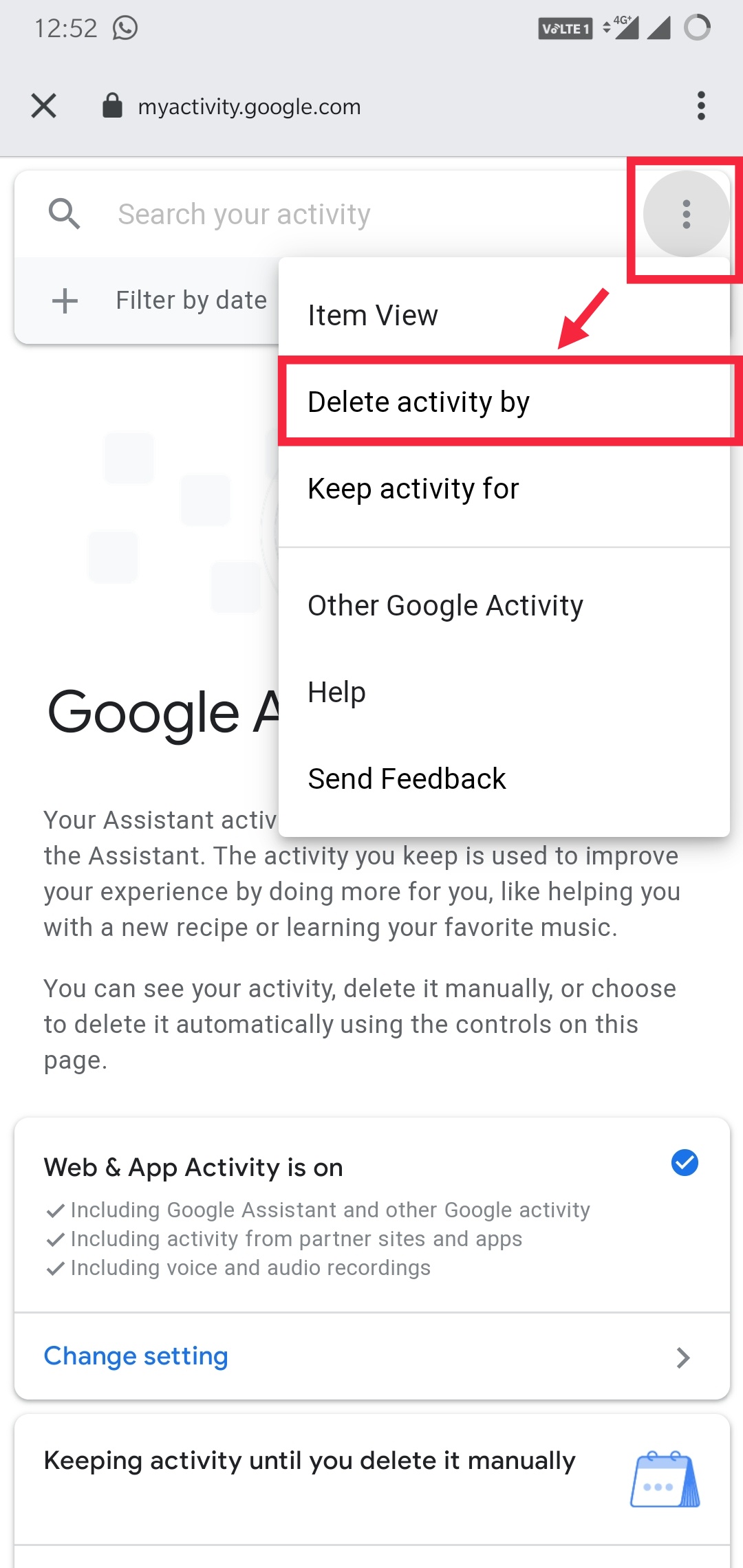 Step 03: Next up, you need to tap on 'Always' or 'All Time' based on what you can see within the menu.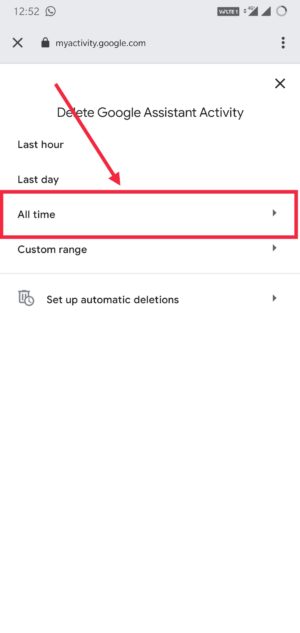 Step 04: The next window will have all your entries that you can view and finally, hit the 'Delete' button to get rid of it.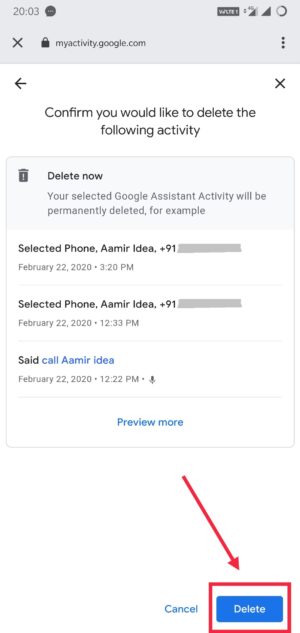 How to Automate the Deletion of Google Assistant History?
If you are fed up deleting entries within Google Assistant history one by one or by custom date or by deleting all together & repeating it, this method will help. You can set up the system to automatically delete the history so here's how you can set it up.
Step 01: First of all, tap on the three vertically stacked dots (menu) that will roll out a dropdown menu.
Step 02: Select 'Delete activity by' from the given menu.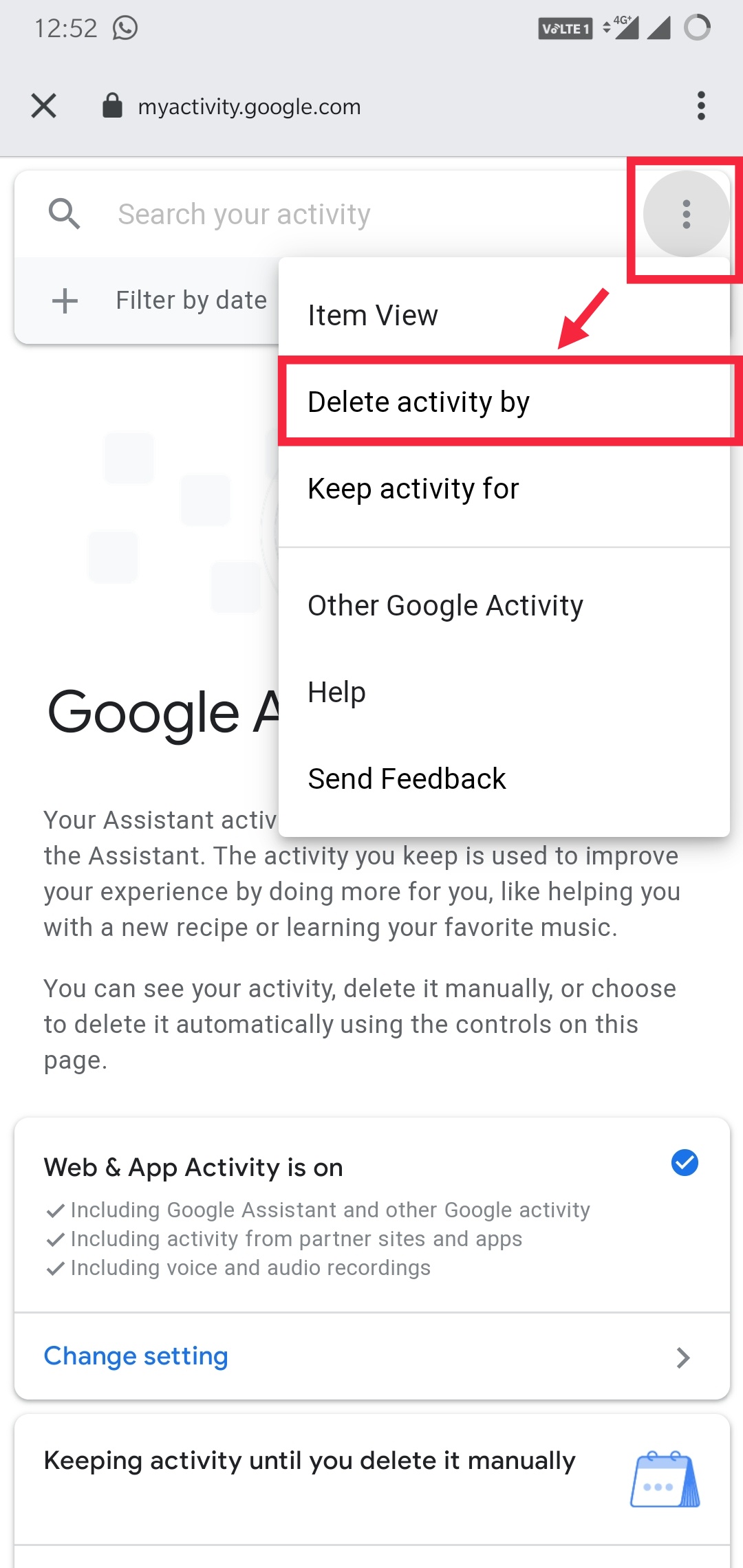 Step 03: Next, select 'Set up automatic deletions'.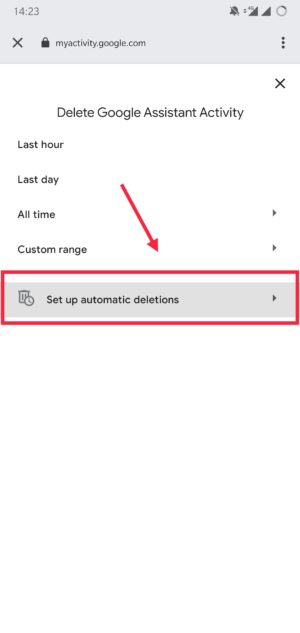 Step 04: You need to select the preference as per which the system will delete the history accordingly and hit 'Next' so complete the procedure.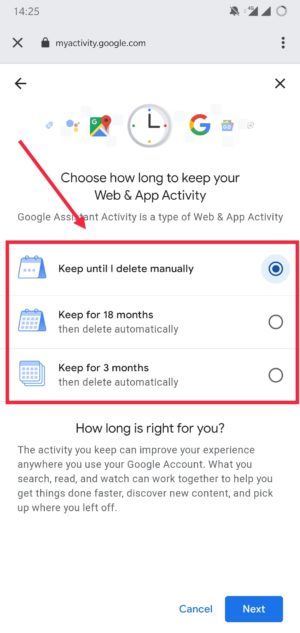 Google knows exactly where you are, what you do, what food you had, where are you heading, what you search and so on. This is possible because of constant interaction with Google products and Google Assistant is no exception. It could be anything from your command to call a friend or text something or search something, etc. Thus, it is crucial to wipe off the Google Assistant History from time to time just to be clean at your end. At the end of the day, privacy is crucial.