In SpongeBob SquarePants: Battle for Bikini Bottom Rehydrated, there are a total of 100 golden spatulas to collect for the players. All these spatulas are scattered around different parts of the game. Some of these areas are easy to reach, and you can easily find a golden spatula there. But there is a specific location that is causing an issue to some players.
The golden spatula location we are referring to is the one found in the lake near Mrs. Puff, the pufferfish. Mrs. Puff is the one that informs the player about the existence of a golden spatula in the lake. But to get to that spatula, the player needs to drain the lake. Now for all of those who are wondering how to do it, we will help you through it in this guide.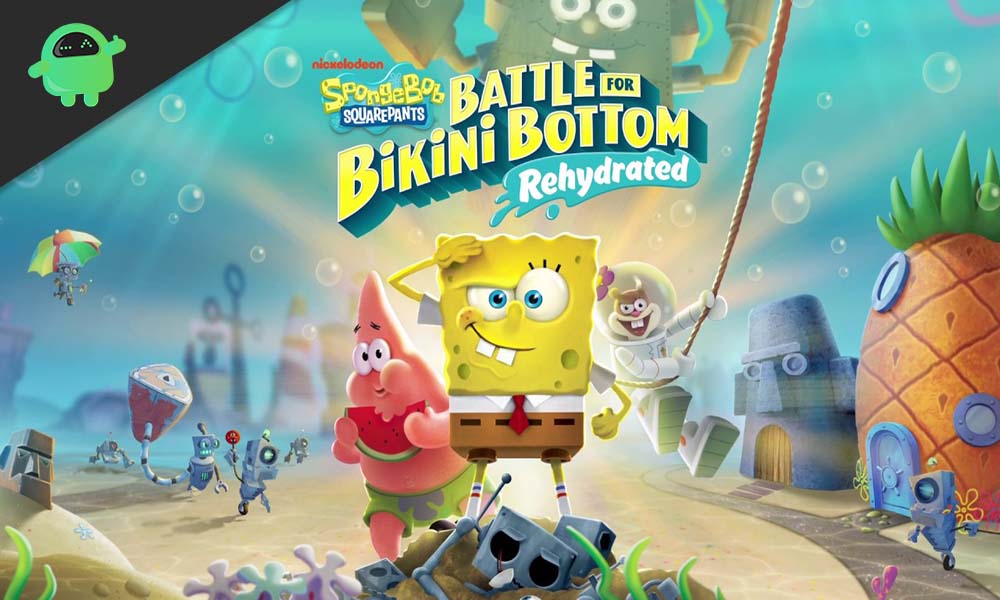 How to drain the lake in SpongeBob SquarePants: Battle for Bikini Bottom Rehydrated?
Now the first thing you need is Patrick. You need to switch to Patrick for this particular task, and if you are using any other character, then don't worry as there is a bus station very near to Mrs. Puff. Visit that bus station and switch the character to Patrick.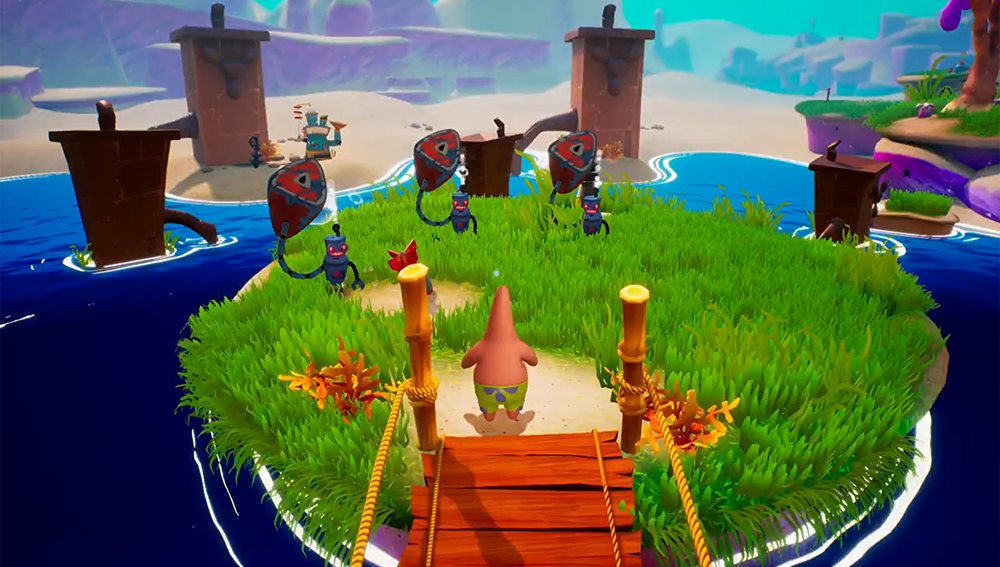 As soon as you have Patrick, get him across the wooden bridge near Mrs. Puff. This is a bridge over the lake that you need to drain. In the middle of the water and towards the other end of the bridge, there is a land where there will be three hammer-wielding enemies. Using Patrick, you need to perform a slam and incapacitate them. Then you need to pick these enemies and throw them towards the brown pumps in the water around you. There are five brown pumps, so you need to throw these enemies five times at these pumps. When you slam and throw the three hammer-wielding enemies, you need to wait a couple of seconds, and you will see more hammer-wielding enemies will spawn around you. Do the same slam and thrown action on them too, and complete the process of hitting the five brown pumps around you.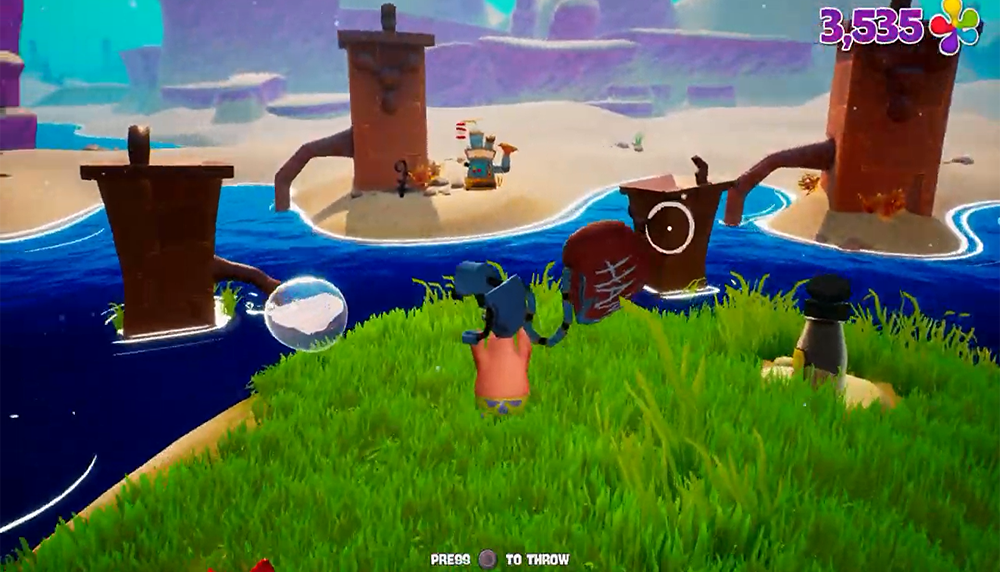 As soon as the fifth pump is down, you will notice the water from the lake is draining out, and then you can just get down from that island into a platform below where Patrick will then claim the golden spatula found there.
After this, the player can go on with this journey through Jellyfield fields. And as go on, you will get a chance to get even more golden spatulas in Battle for Bikini Bottom's Goo Lagoon. If you have any queries with this guide, then comment down below. Also, be sure to check out our other articles on iPhone tips and tricks, Android tips and tricks, PC tips and tricks, and much more for more useful information.