Some people use Life360 as a reliable location tracker tool to keep tabs on their children, friends, or spouse. How to Fake Location on Life360 One of the well-liked location-tracking apps is Life360. The software has a built-in chat feature that lets you communicate with your friends while also serving as a platform for sharing locations. Here are the fundamentals. This program asks that a group of individuals, such as a team working on office tasks, a college team, or even family members, download and install Life360 on their smartphones. Remember that the app works with iPhone and Android devices.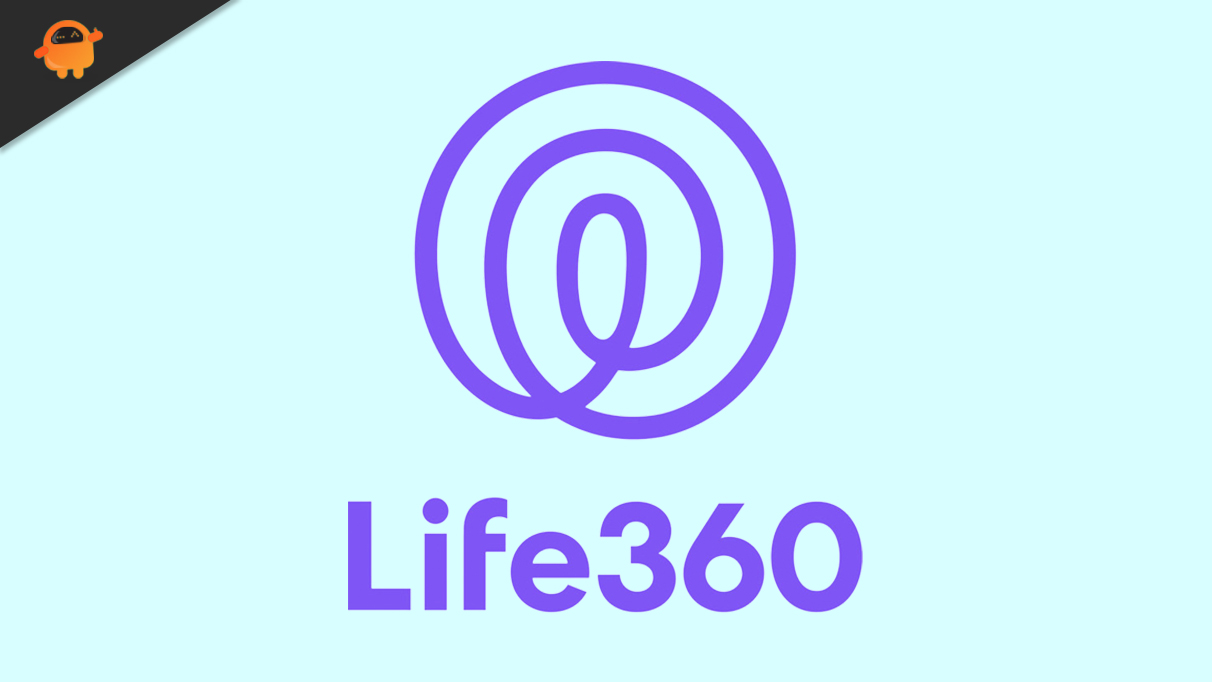 Even though these features are helpful to consumers, there are some situations in which you might want to fake your Life360 position. Creating a false Life360 location is doable and simple enough that most individuals ought to be able to do it! You can find all the information you need here and you should know a tool, UltFone iOS Location Changer!
Part 1: How Does Life360 Work?
Following installation, the program allows you to establish circles, which are groups like those on Facebook or WhatsApp. Members of this circle can communicate information and location accountability with one another. Other users can also be invited by using their email addresses or phone numbers as a guide.
The other members' whereabouts may be easily seen with this app, and you can also receive Place Alerts notifications. You can utilize these notifications to determine if a person has arrived or left the chosen place. It can be helpful if you're a parent who wants to ensure that your kids arrive safely at a particular location.
UltFone Christmas Celebration & New Year Deals that You Cannot Miss! Up To 75% OFF, Play Card-Flip Game 100% Win Surprises
Part 2: What Is the Difference Between Directly Turning Off and Spoofing Life360?
The choice is whether to spoof or stop. Yes, you have two options available if you're fed up with Life360 tracking you. You can either disable Life360 tracking or disguise Life360 tracking. What works best? You might have the same query. Stopping and logging out of the program may be the easiest fix for many of you. Nevertheless, we oppose this. For us, lying about where we are on Life360 is much better.
It is because your members will receive a notification if you log out and stop using the app altogether. They will all become curious about this and won't stop asking you questions. We advise faking Life360's location rather than stopping it from avoiding this.

Additionally, you can brag to your pals about your travels by doing this, which could be entertaining. The people on your list of pals might be envious of you. And the best way to multiply their jealousy is to do this.

Thirdly, many members who don't have your best interests in mind can track your routine if you reveal the location of your device every time, which increases the likelihood that anything terrible will happen to you. Faking your site is an excellent technique to fool them and discover their objectives.
Part 3: How to Safely Fake/Trick Your Location on the iPhone on Life360?
How to Fake Location on Life360? All of the techniques mentioned earlier are beneficial but time-consuming and difficult. They are also predisposed toward devices. UltFone iOS Location Changer is the tool you need to quickly and successfully fake your location on Life360 iOS. This tool elevates how you deceive Life360 by providing many capabilities. It can hide your area and shift it wherever you desire.
One-Click to change GPS location to anywhere.

Import/Export GPX file to create your own routes.

Control your movement direction with a joystick conveniently.

Work with location-based apps, such as Pokemon Go,WhatsApp and Facebook, etc.

Support the latest iOS 16/iPadOS 16 and iPhone 14/14 Pro/14 Plus/14 Pro Max.
Step 1: Install and launch UltFone iOS Location Changer. Connect the iOS device to your PC. On the main interface, choose the Single-Spot Movement option. and you will see "Enter", click on it to continue.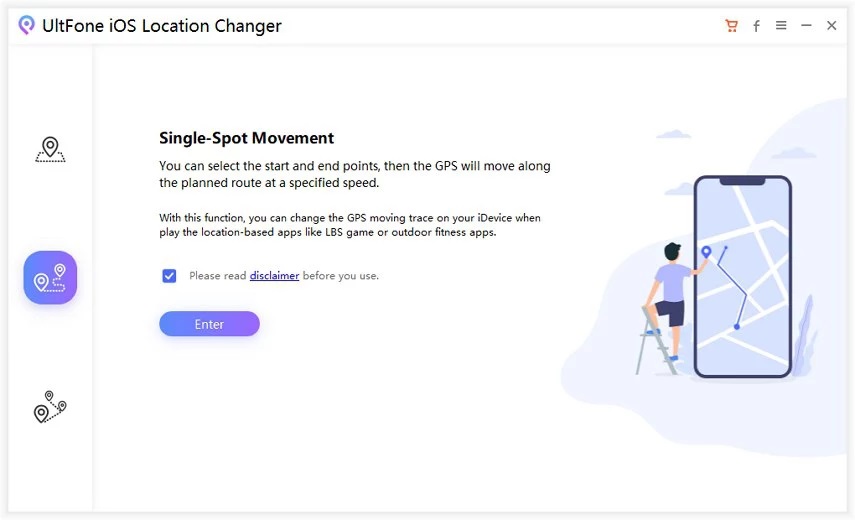 Step 2: Your real location is the start point of the route, just tap on the map to choose a destination location. An easy way can also be entering the destination address in the search bar and accordingly position the start and end point.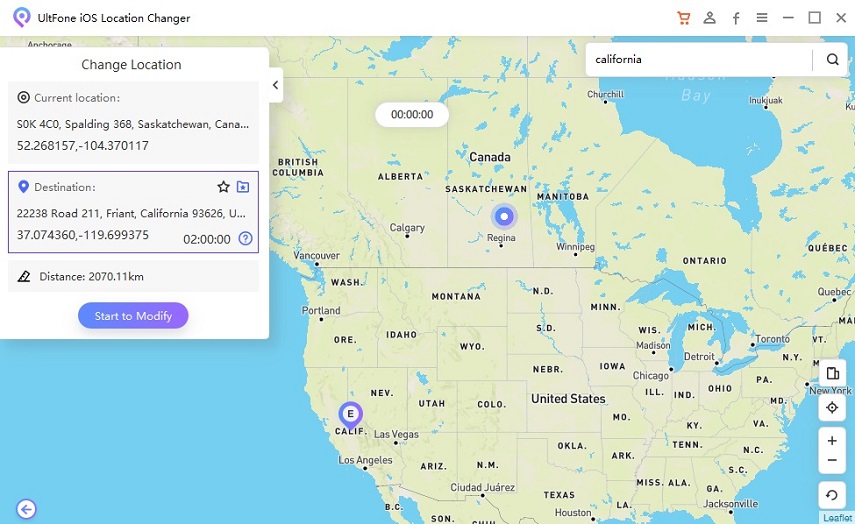 Part 4: How to Fake/Trick Your Location on Life360 on Android Devices
Only faking your location on iOS devices has been discussed so far in this article. An entirely separate Life360 location spoofer is available for Android smartphones. Try the following to change your position on Android:
Install the app for Fake GPS Location. Go to Developers options under Settings -> System.

Select the mock location app option by scrolling down. After selecting it, choose the app for Fake GPS Location. Open Fake GPS, then set the location to the desired spot.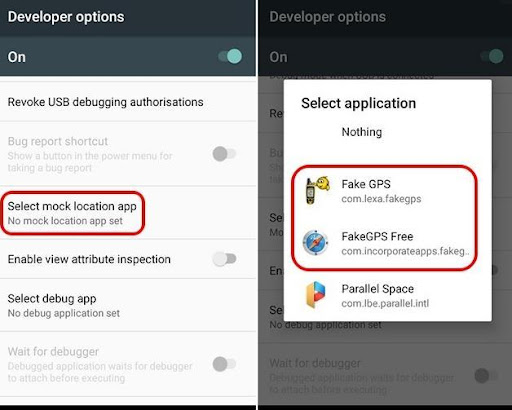 Part 5: How to Delete Your Life360 History?
Leaving the Circle or deleting your Life360 account are the only ways to erase your past. Naturally, the other people in your Circle will be informed that you've disconnected from the app.
Removing your account from the Circle is the only alternative to completely deleting your History. It would work. However, you may need to pull some ruses as you would need access to one of your parent's phones.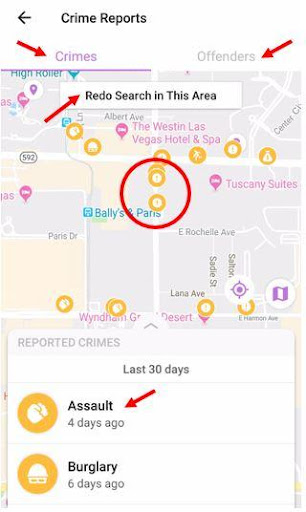 Part 6: How to Keep Your Location on Life360 In One Place?
The oldest technique in the book is getting a burner phone. It implies that you have two phones and that the Life360 is installed on the burner device, which remains stationary. There is no requirement to change any of the settings. You leave one phone behind and bring the other one along.
Thinking beyond the box is the key in this situation. If you have an iPad or iPod Touch, you can use it as a burner or carry it around and use your smartphone as the dummy.
Part 7: Can Life360 See What You Are Doing on Your Phone?
No. When your app is active, Life360 will only let circle members know where you are. They won't be aware of your interactions with those outside the circle.
Conclusion
How to Fake Location on Life360? While most users wish to broadcast their actual location to use Life360's services, there are several circumstances where you may want to conceal your location temporarily. Using the iOS & Android Location faker in those circumstances will provide you with the best, most hassle-free experience. UltFone iOS Location Changer is the ideal option for hiding your location when you don't want your family to know exactly where you are because it has a stylish interface and clever functions! Try this great trick to disguise your Life360 location.UltFone Christmas Celebration & New Year Deals that You Cannot Miss! Up To 75% OFF, Play Card-Flip Game 100% Win Surprises