Every smartphone has a unique IMEI number and Xiaomi smartphones aren't any exceptions. Ever wanted to know what's the IMEI number of your device? The unique identification actually comes handy when the device is lost and you need the IMEI to confirm that you own it and to track it down. Here's a short blog post explaining what's IMEI and how you can find it on your Xiaomi smartphone.
What is an IMEI Number?
IMEI stands for International Mobile Equipment Identity. To put things into context, it is a unique identification of your mobile device and serves the purpose of allowing police officials and law enforcement officers to track, locate your device in case if it is lost or stolen. In fact, police officials can locate your device even if the original SIM card has been removed. Furthermore, police or any law enforcement entity can lock your phone with the provided IMEI number which prevents the thief from inserting a new SIM card and use the phone.
Additionally, the IMEI number is hard-coded and cannot be changed or altered even if someone wipes off the memory or flashes the device.
How to find the IMEI number of your Xiaomi smartphone?
There are multiple ways to find the IMEI number of your Xiaomi smartphone and here's how you can hail these methods to know yours.
Find IMEI using the dial pad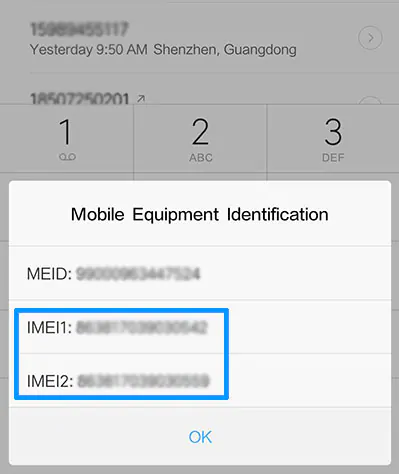 This is the most common way to check out the IMEI number of your device. Simply type in "*#06#" on the dial paid on your native phone app. This is where the IMEI number of your device will be displayed. If your phone has two SIM slots, it will show two IMEI numbers. This is pretty much a universal code across almost every smartphone brand including Xiaomi.
Find the IMEI number of your phone's retail box
If you just bought your phone, you will notice that the retail box has a few barcodes on it and a lot of other details printed on it. Even if you have been using the phone for a while, people do keep the retail boxes with them as it gives a bit of value when selling out the phone.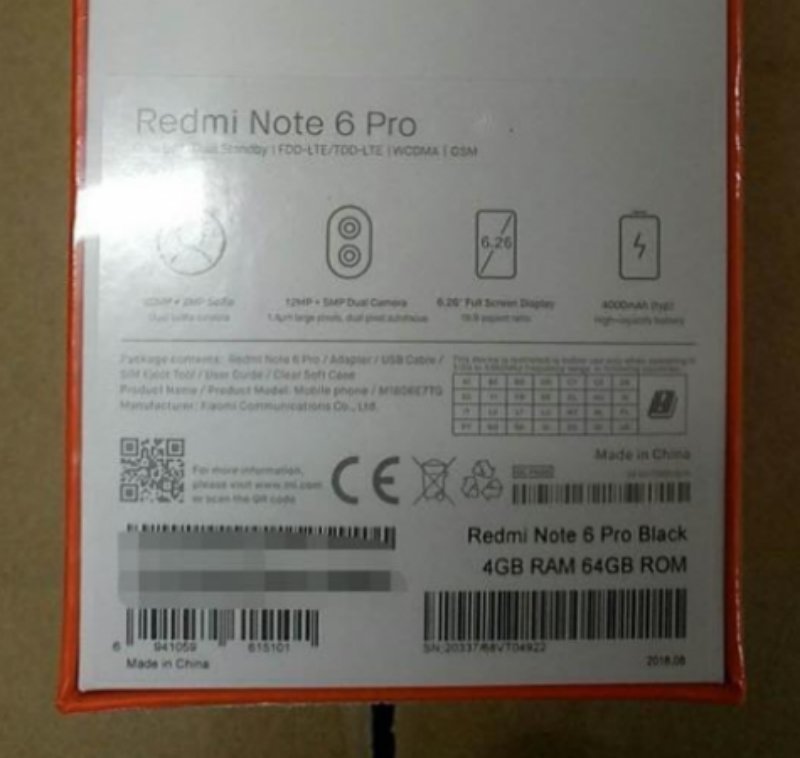 Remove the retail box, turn it over and there you have it. You will find the IMEI or MEID number of your device. If the unique identification is not on the backside, turn over the retail box, look at the side of the box where it is usually printed. Take a picture of it and now you have a copy of it on your phone as well. If your phone has a removable battery, you can remove it to find IMEI numbers printed on the phone's interior as well.
Find IMEI number of your device through Settings Menu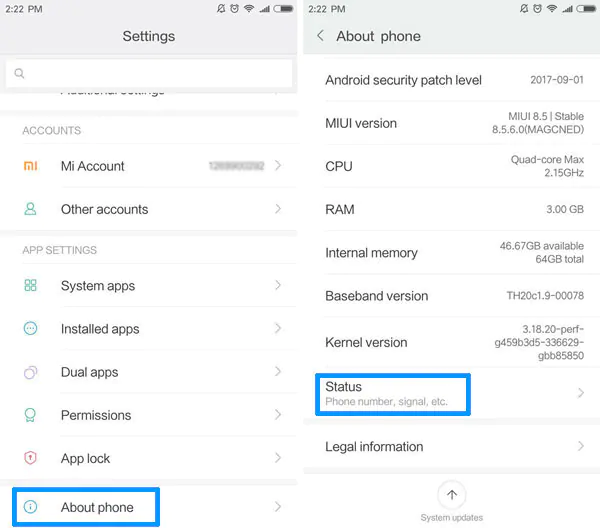 Apart from looking into the interior of the phone or retail box or even finding within the phone app, Xiaomi smartphones have a dedicated section where IMEI Information of the device in use will be displayed.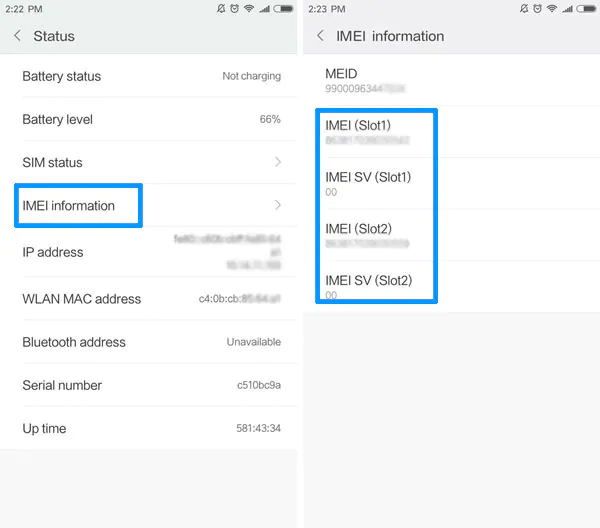 Proceed to Settings >> About Phone >> Status >> IMEI Information and you have it.